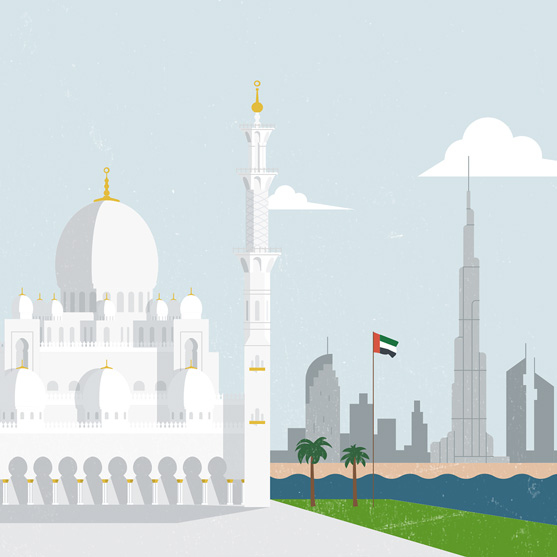 At Nest, we have a global mission: to create the home that takes care of the people inside it and the world around it. Since we launched in 2011, the Nest Learning Thermostat has been installed in millions of homes around the world and helped to save more than 18 billion kWh* – that's more than enough energy to power all the homes in the United Arab Emirates for an entire year.**
Last year, we made Nest products available to millions of new homes in 12 new countries. And we're not stopping there. Starting today, the Nest Learning Thermostat will now be available in the United Arab Emirates.
The Nest Learning Thermostat is slim, sleek and beautiful. It learns the temperature you like, then programs itself. It knows how long it takes to cool your home, so you're comfortable when you get there. When you leave, it automatically turns the cooling down to help save energy. And with the Nest app, you can change the temperature or check your Energy History from anywhere.
If you live in the United Arab Emirates, you can get the Nest Learning Thermostat from Etisalat, Noon, Home Bazaar and Virgin Megastore.
*https://nest.com/ae/thermostats/nest-learning-thermostat/overview **https://data.worldbank.org/indicator/EG.USE.ELEC.KH.PC?locations=AE