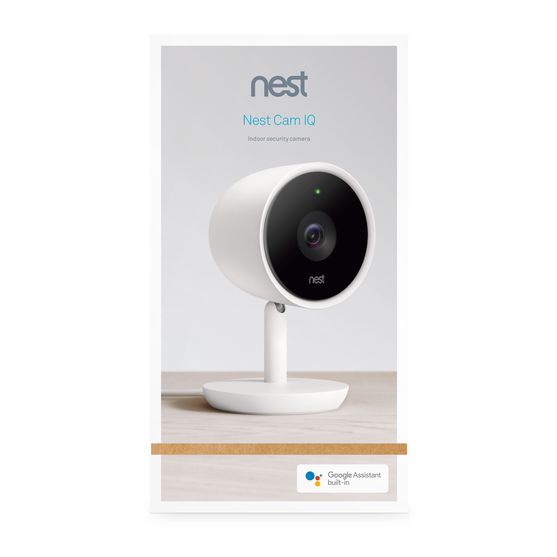 Nest Cams have just become even smarter
One of the best things about Nest products is that they continue to get better via over-the-air software updates. So we're excited to give customers the ability to add Google Assistant to Nest Cam IQ indoor, more intelligent activity zones to Nest Aware and more flexibility with a 5-day Nest Aware subscription plan.
The security camera that's also your personal assistant.
It already knows a person from something else. And Google Assistant will add a whole new level of intelligence by helping to answer questions, control your home and manage tasks.
To launch Google Assistant on your Nest Cam IQ indoor, just say 'Hey Google' followed by your query or command. So you can raise the temperature on your Nest Learning Thermostat by saying, 'Hey Google, make it warmer.' Or ask your Assistant to create calendar appointments and reminders. Google Assistant will be available as part of a Nest app update starting today.
A new Nest Aware plan.
We're also making updates to Nest Aware, the subscription service that gives your Nest Cam smarter alerts and 24/7 continuous video recording, so that you can scan through your video history and see what you've missed. Now we're adding a 5-day plan for $7 a month,in addition to our existing 10-day/$14 and 30-day/$30 plans.
More intelligent Nest Aware alerts.
Nest Aware customers also have access to two new features. Person alerts can now tell the difference between a person and a something in your Activity Zones. And if you have a Nest Cam IQ indoor or outdoor camera, Nest Aware will now be able to merge duplicate familiar faces of the same person within your photo collections.
So don't miss those important moments. With more flexible options and precise, effortless monitoring, keeping track of what's going on at home – and what's happened – has never been easier.