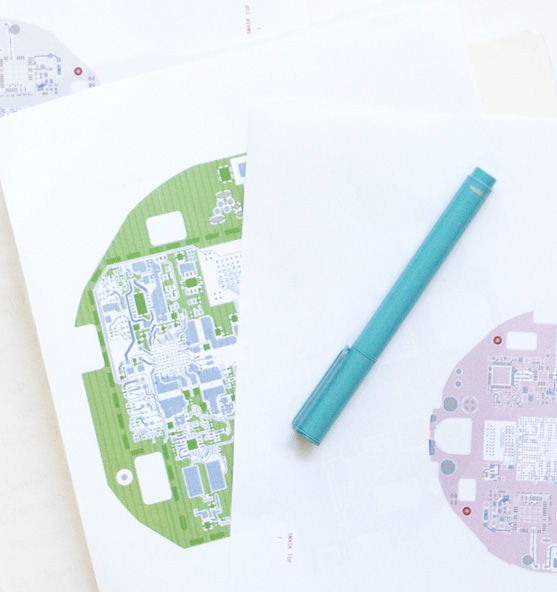 To build a thermostat from scratch, you have to know heating and cooling (HVAC) technology really well – inside and out. Two years ago, I knew almost nothing about the HVAC industry, but what I did know was design and when to ask "why?"
I'd been down this road before. When developing the iPod and iPhone, I asked questions like, "Why can't a music player be simpler?" and "Why can't we use a touchscreen?" and "Why is a phone just a phone?" Back then, I called upon experts in the music and telecommunications industries to help answer those questions.
Fast forward to Nest and the quest to build a better thermostat. Matt and I were filled with "whys." Why so complicated? Why so ugly? We knew what we wanted to create – a beautiful design, a simple interface, an object of desire – but not how to control HVAC systems. So we tracked down the best in the business to help us fill in the blanks.
We sought advice from HVAC professionals across America's five climatic zones and, within a few months, were working with an amazing group of people who shared our passion for reinvigorating the industry. Some of them were skeptical about what we were trying to do, but all of them wanted to know more and to be involved.
Veteran HVAC professionals like Mechanical Air Service owner Russ Donnici of San Jose, CA (a two-time recipient of the National Quality Home Comfort Award and Design Build Contractor of the Year) and John Beagan, who runs Massachusetts-based HVAC Automation, Inc., spent countless hours tearing our lofty ideas apart.
They took us through the vast range of HVAC systems, each with its own quirks. They explained the challenges of thermostat installation; what worked, what didn't, and what drove them and their customers crazy. They reviewed our product concepts and challenged our thinking. Then they endured our whys.
Why does a thermostat need to be programmed manually? Why does it need to be so large? Why can't it save energy for you? We teased out the flaws in long- held assumptions so we could reinvent the thermostat.
These advisors tested our earliest units and were patient with us as the Nest Learning Thermostat began to take shape and come to life. Together, we developed a host of features new to the industry, ranging from automatic wire detection, auto-system configuration, silent relays and press connectors to a built-in bubble level and Wi-Fi auto-pairing.
So, thank you, Russ, John, and the rest of our advisors. Without your guidance and counsel, the Nest Learning Thermostat as we know it today wouldn't exist.