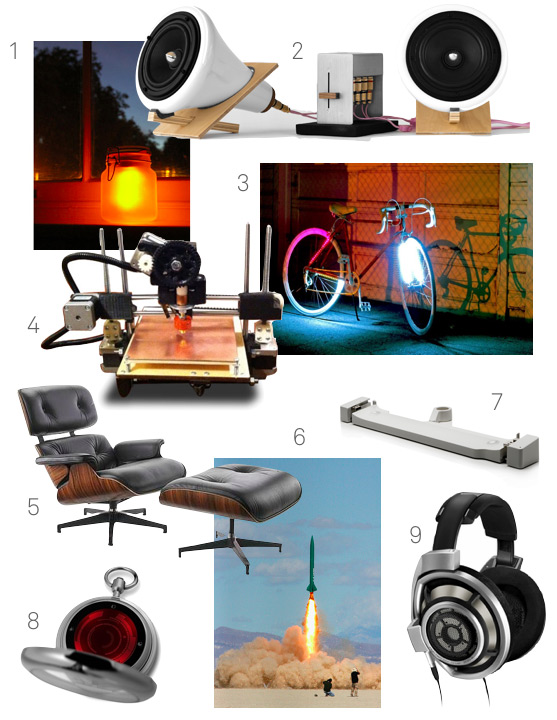 The Nest Learning Thermostat has shown up on a lot of wish lists in the past few weeks—from Marissa Mayer to Slate to CNET to the Atlantic. Unfortunately, our online store is closed for now, so a lot of people wishing for a Nest can't get one just yet. But while we're spending the holidays working furiously to make more thermostats, that doesn't mean you have to endure a winter devoid of cool toys—there are tons of amazing products on shelves right now. We polled all the Nest employees to find out what tops their wish lists these days and they have a lot of ideas to share. First the gadget geeks:
Patrick is looking forward to giving these sun and moon jars to his geeklings to teach them about solar power and to brighten his home.

Matteo longs for these gorgeously simple Joey Roth ceramic speakers.

Joseph wants the innovative LED by Lite bike light system.

The geekiest of our suggestions comes from Henry and his desktop 3D printer. Assemble it yourself to print your own plastic parts.

I spend my entire day being a geek, so additional gadgets aren't necessary. But I sometimes wish for an Eames Lounge Chair to relax in.

Erik, our resident rocket man, wants a little something for the kids: a 150 MM 4 grain rocket motor casing. More pics of Erik's awesome rockets here.

We're surrounded by Apple products in this office, but Mike wants just one more: the Landing Zone dock for his Macbook Air.

If you can't get a Nest, grab the next cool round thing you can find, says Oliver as he wishes for a Kisai Rogue Touch Pocket Watch.

Osborne, understandably tired of listening to the rest of us, wishes someone would splurge on a pair of Sennheiser HD800 Headphones for him.
While a love of gadgets burns in the heart of every Nest employee, a lot of Nesters are equally enthusiastic about fitness. Here's what they'd like under their trees this year: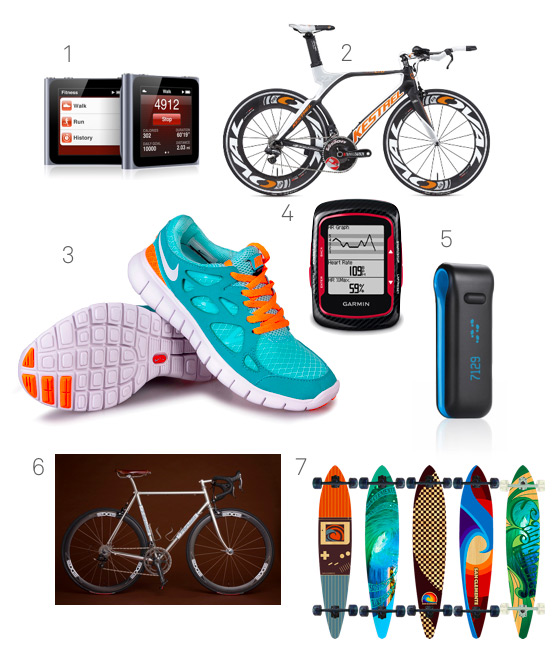 Marathoner Tina wants to use the iPod nano's new features to manage her workout.

PT opts for an uber-quick Kestrel 4000 LTD bike.

Kate wants Nike's Free Run+ shoes with Nike+ technology that track your time, distance, pace and calories burned.

Max wants the Edge 500 GPS-based cycling computer to track distance, speed, location and elevation on his bike rides.

Andrea prefers to track his calories, sleep and fitness with the Fitbit.

Another of our cycling fanatics, Shige, longs for a hand-crafted Vanilla Bike.

Anton votes "longboards for everyone!" These particular boards are from San Clemente Longboards.
Some Nesters forsook pure consumerism this year and topped their wish lists with environmentally-friendly presents. After they accepted that they couldn't give or get a puppy, these socially-minded employees opted for: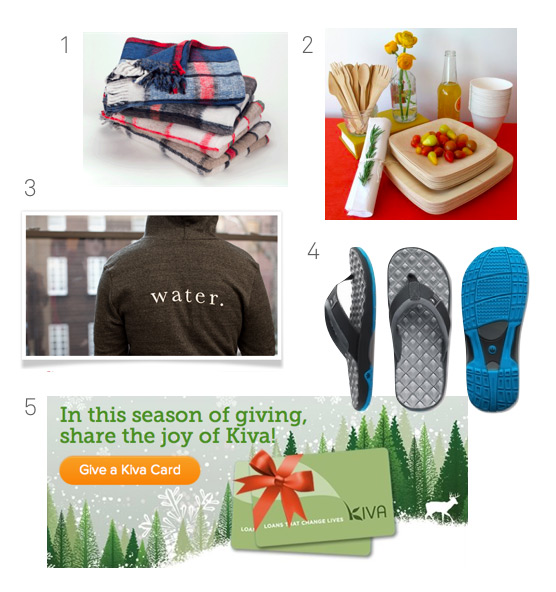 Isabel wants to stay cozy under a Hugger Mugger Recycled Wool Blanket.

Laura opts for organically grown Veneerware tableware that can be composted within 4-6 months.

Dina likes all the gift options at Charity: Water, where each purchase goes to providing clean water to people who need it.

Maxime had a similar idea with Freewater shoes. Buy a pair and the company will provide drinking water to one person for an entire year.

Amy is introducing her family and friends to her favorite micro-lending service, Kiva, with lending gift cards.
Of course, there's one gift we can't get our hands on. The number one wish from Nest employees (other than more free tacos): a Nest Learning Thermostat. With all our Nests committed to customers, Nest employees are last in line.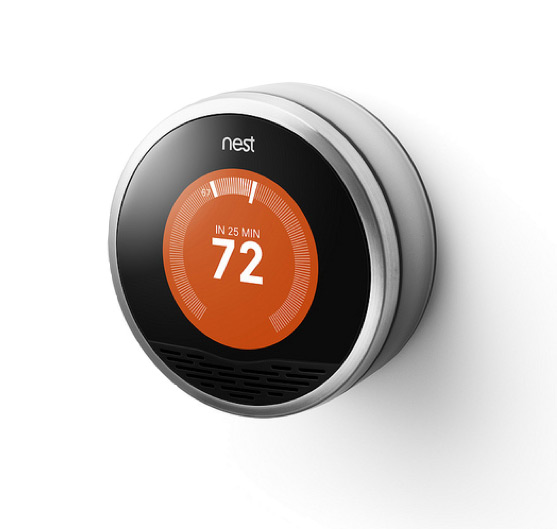 Happy holidays from everyone at Nest. You've made this an amazing year and we can't wait till we re-open the store. Sign up at store.nest.com and we'll let you know the second we have more Nests. In the meantime, we hope you enjoy some of the great products on the Nest holiday wish list—you can see them all in one place on Pinterest.