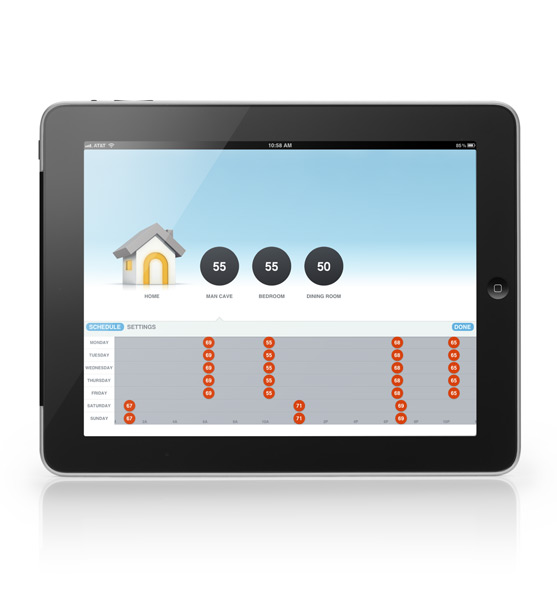 We hope your holidays were happy and you had a wonderful New Year. Some of you may have even given or received a Nest Learning Thermostat as a present. You probably installed it, turned up the heat and played with the Mobile app. After that, well, it's the holidays. You may have enjoyed a staycation or flown across the country or shopped till you couldn't feel your legs.
In any case, the past week probably didn't look much like your normal schedule. Say you installed Nest, turned up the temperature up for a couple days, then went to visit family for the rest of the week. All Nest learned before you flew to Idaho was that you like it 67°, so you came home to a schedule that looks like this: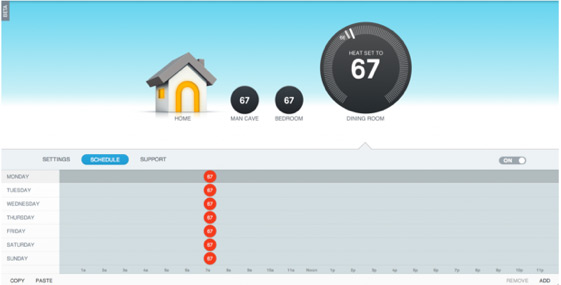 But that's not what your life looks like every other week of the year. Luckily, Nest's schedule is easy to adjust. There are three different ways you can get your schedule back on track:
Just change the temperature - Nest learns from your temperature adjustments, so if you're hot, turn down the temperature. If you're cold, turn it up. If you go to work, turn it down. Back home? Turn it up. After a few days, Nest will adjust its schedule.

Edit your schedule - Nest's schedule is easy to change. It's available on your Nest thermostat, your online Nest Account and the Nest Mobile app. We've added copy and paste to the Nest Account, so it's simplest place to make changes. Just delete the temperatures you don't want and add the ones you do. Then you can copy and paste a single day's schedule into the rest of the week.

Restart learning - If Nest has learned the wrong schedule, just restart learning. Go to Settings on your thermostat, then Reset and Reset Learning. Nest will delete its old schedule and start learning from scratch.
Let's start the year off right, with your home exactly how you like it: cozy, comfortable and energy efficient. Maybe something a little like this: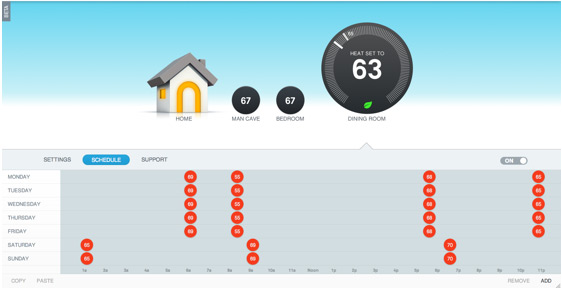 Matt Rogers @nestmatt