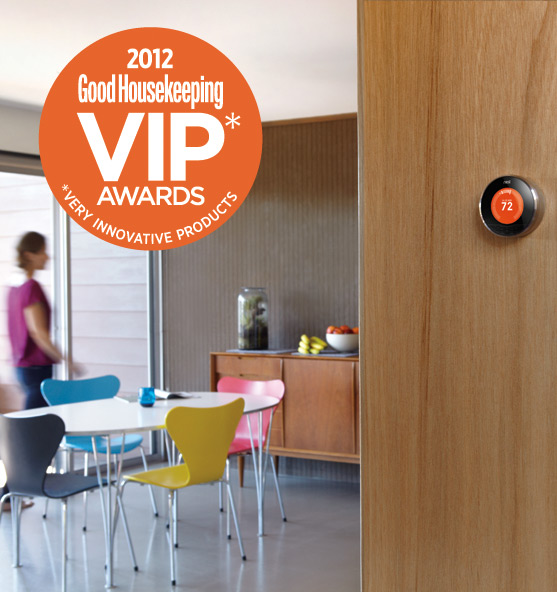 The Good Housekeeping Research Institute tests thousands of products every year, singling out those that make life easier, better, more fun. This year, they awarded the Nest Learning Thermostat their VIP award, for Very Innovative Product. We're thrilled.
As the largest women's magazine in the US, Good Housekeeping is read by one in five American women. It's a trusted resource for millions of homeowners and the Good Housekeeping Research Institute is known for their thorough assessment of products.
The scientists and engineers of the Good Housekeeping Research are seeking one thing: products that make life simpler. We'd like to think that receiving this award means that Nest can be for everyone, in every home.
So thank you, Good Housekeeping, for recognizing Nest. We're honored.