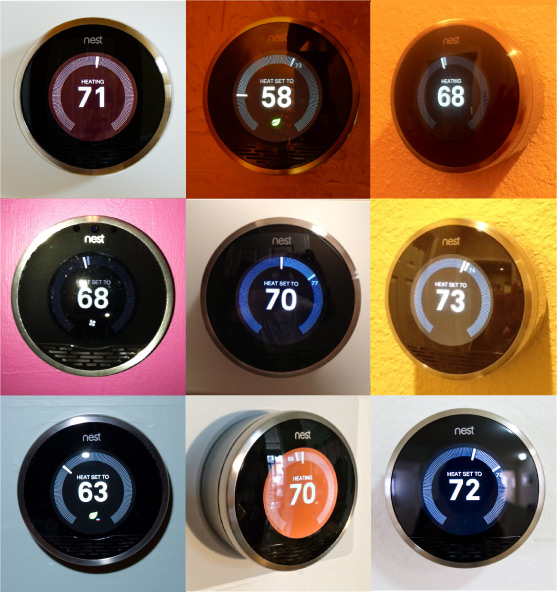 Every time I see a photo of the Nest Learning Thermostat in a new home, it's exciting. It doesn't matter how many I see. We designed Nest to blend into any decor, and it's fascinating to see our thermostat glowing warmly on walls across the country. Today, I'd like to share some of my favorite pictures of Nest in real customer homes - thanks so much to everyone who sent in a pic.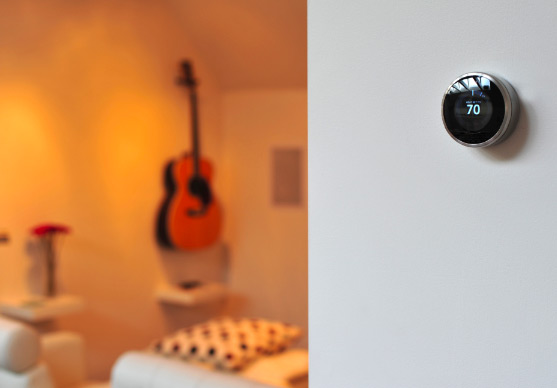 Seth does museum exhibition design and planning, and you can tell. He sent us a pic of his Nest in his office, Studio Tectonic.
Kevin shot his Nest in profile, catching a glimpse of the cozy kitchen beyond it.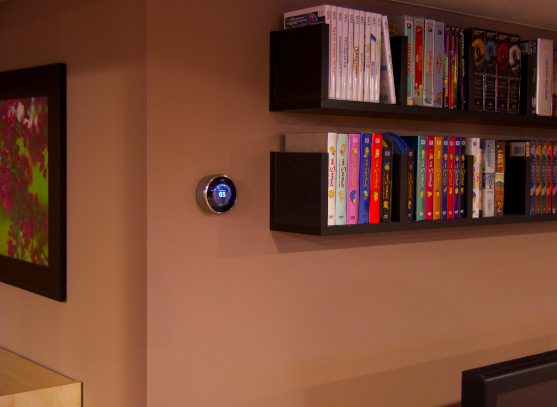 David sent us a shot of his Nest Learning Thermostat in his media room.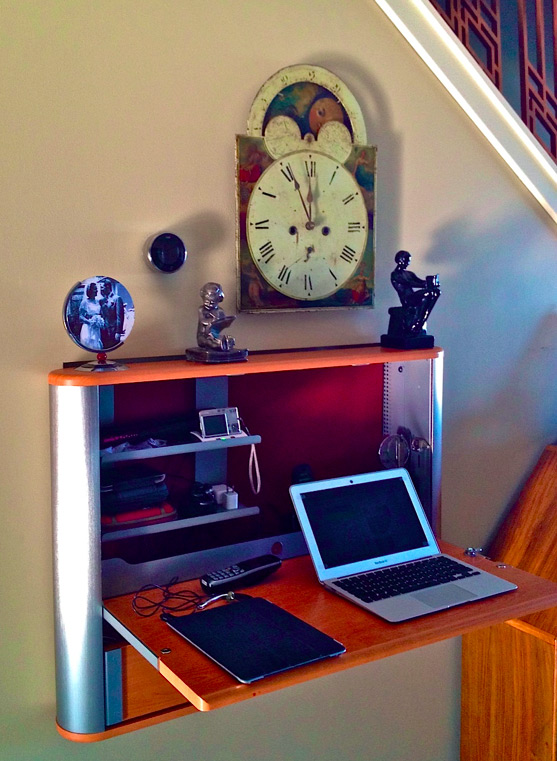 Futurist David Zach predicts Nest will keep his office comfortable.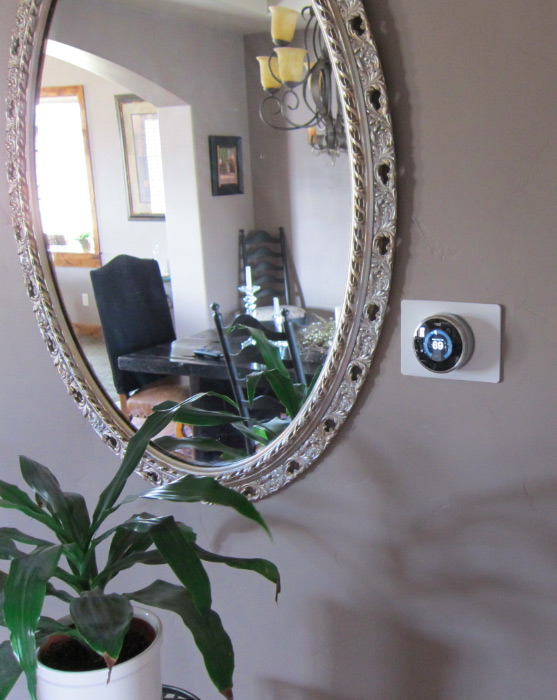 Tom's Nest sits beside a mirror that reflects his dining room.
Robert's Nest warms up his living room.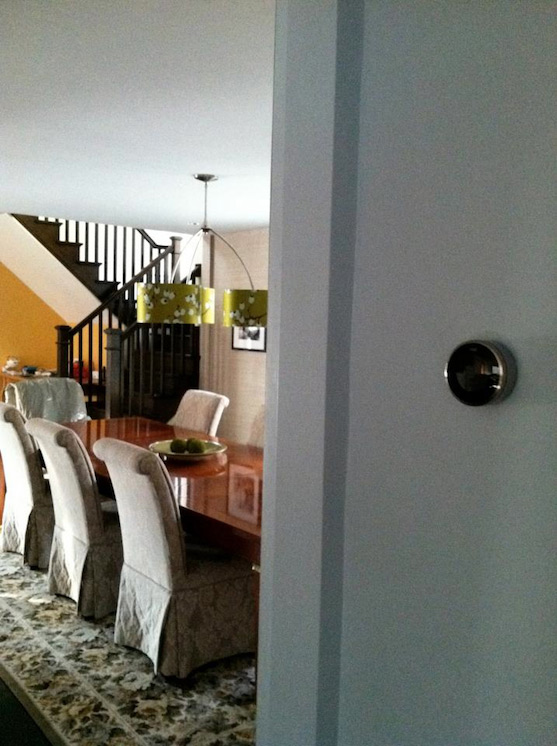 Eric's posted a pic of his Nest Learning Thermostat overlooking his dining room on our Facebook page.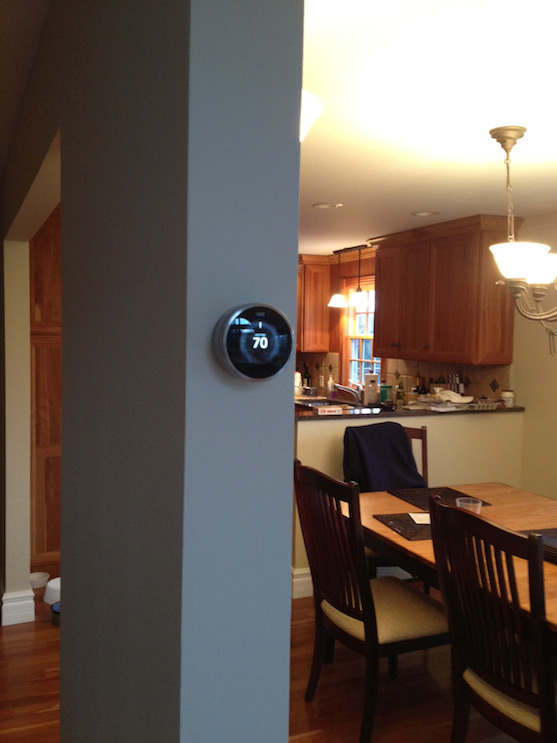 Roger sent us a photo of his Nest keeping his kitchen and dining room warm.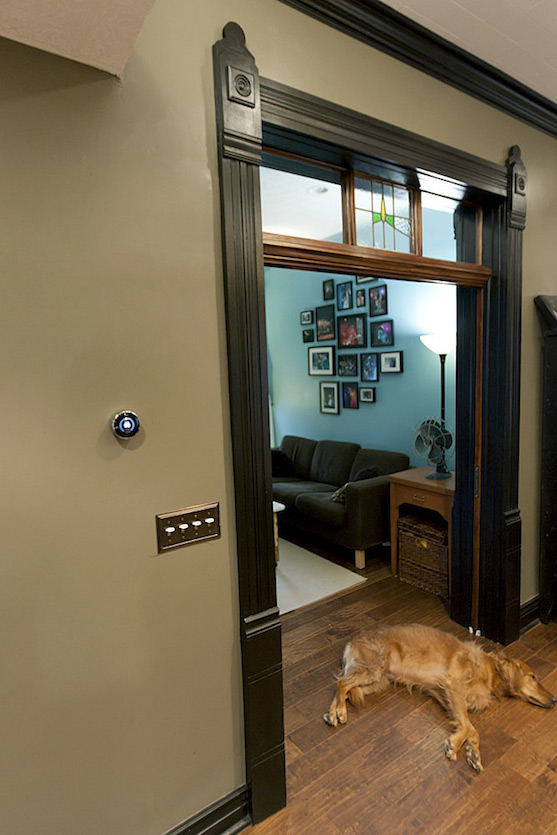 One of our all-time favorite shots of Nest comes from an early beta-tester, Bryan. His dog and his Nest look pretty happy together.
It's been incredibly fun for us to see all the homes our thermostat has become a part of, warming up or cooling down every kind of room in every kind of house. After being in stealth mode for so long, it's amazing to finally see how the Nest Learning Thermostat fits into the lives of our customers. We can't wait to see more.
Have a picture you'd like to share? Send it to pics@nest.com or post a link in the comments.
And thanks to Nest owners Bailey, Rita, Zhiguang, Kevin, Mike and Michael, Ben, Alan, and Hugo for taking the photos that make up our main image for this post.