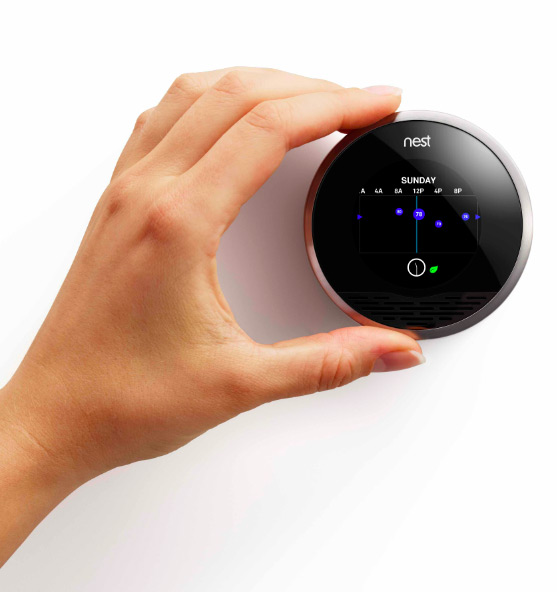 The Nest Learning Thermostat was designed for people who don't like programming thermostats, which is about 90% of the population. That's why we invented schedule learning - Nest's ability to remember the temperature changes you make, add them to a schedule, and adjust that schedule over time. But what about the other 10%? Some Nest owners want to create their schedule themselves and stick to it. No learning, no automatic adjusting, just a thermostat that works for busy families who don't have regular weekly schedules or for homeowners who want to know exactly what's coming.
And that's fine with us: Nest can be a programmable thermostat. It can, in fact, be the best programmable thermostat you've ever had.
Creating and adjusting your schedule is easier than programming an alarm clock. You can do it on Nest itself, or on the Web and Mobile apps. Add, raise, lower, and remove as many temperatures as you'd like each day, and use the Web and Mobile apps to copy and paste a day's schedule across the week. To copy and paste days on the Mobile app, put your phone or tablet into landscape mode, then just press and hold your finger on a day of the week.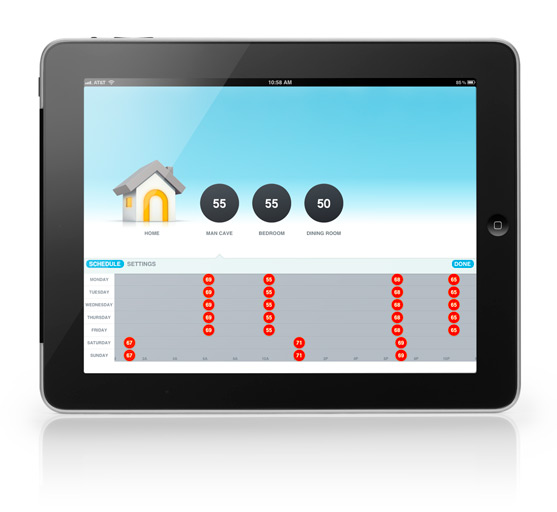 After you have your schedule exactly how you like it, pause Nest's schedule learning. Other Nest features will still work and Auto-Away will always be there if you forget to turn Nest down on your way out the door.
Here's how to pause schedule learning:
On the thermostat, go to settings (press the ring and choose SETTINGS).
Now find LEARNING.
Choose Schedule Learning.
Then select Pause Learning.
That's it. Nest is now a programmable thermostat.
And remember, you can restart schedule learning at any time as your schedule or the seasons change. Nest will just take your current schedule and use it to start learning again.