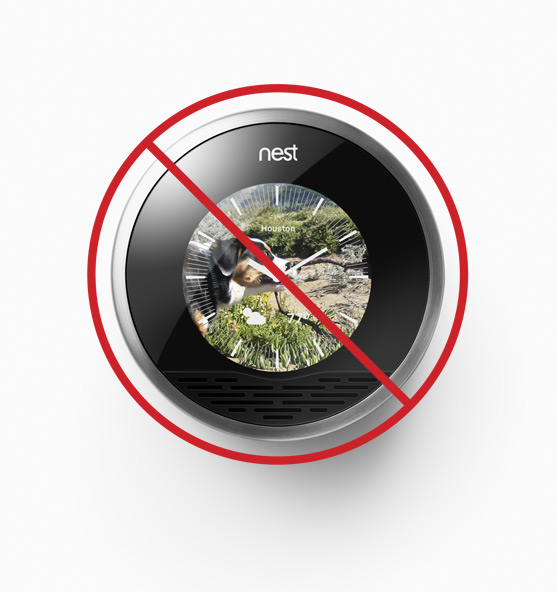 Complexity is easy. It's fun to come up with new ideas and it feels great to say yes to everything, to avoid making trade-offs.
It's simplicity that's hard. To make a great product, you have to define its core – a single challenge – and painfully, painstakingly eliminate creative features to stay true to the product and its purpose.
That idea was hammered into me when I headed up product marketing for the mouse business at Logitech. Year after year we were tasked with developing a better computer mouse and we heard every idea you can imagine (four scroll wheels, anyone?). My job was to say "no" to cool new features that might catch the eye but distracted from the main objective. That meant limiting the number of controls on the mouse, distilling them to the ones that truly added value.
The same goes for the Nest Learning Thermostat. The data shows that a programmable thermostat can save 20% to 30% of your heating and cooling bill, but just 11% are programmed properly to save energy. Instead of focusing on the core problem (a better, easier way to program), many thermostat companies instead added other features – a digital picture frame, a clock, speakers. Because those features were new and cool and exciting. Because it was easy.
That's not what we want for Nest. We've been asked why the Nest Learning Thermostat doesn't have features people have come to expect from their programmable thermostats. We've been asked why we don't integrate with proprietary systems like Carrier Infinity or whole-home automation systems like Control4, AMX, Crestron, Lutron and Savant.
The reason why Nest isn't telling you the time, turning off the lights, adjusting your solar panels or showing pictures of your family is simple: Nest is a thermostat. And the thermostat's problem isn't controlling lighting; its goal shouldn't be to serve as a clock. The biggest challenge, the core problem, is making a dent in 50% of home energy.
Nest has a lot of potential. It could do a thousand different things. But until we've achieved our goal and revolutionized home energy in this country, Nest is a thermostat, just a thermostat. And that's exactly what we want it to be.