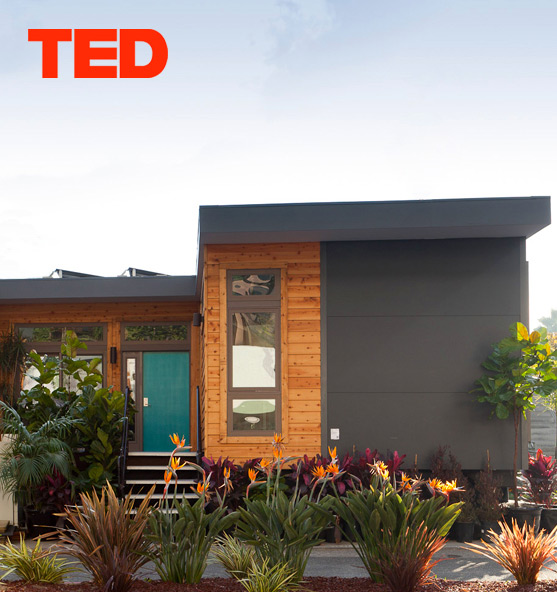 Tomorrow I'm going to the TED conference. It's one of the few places in the world where you can catch a glimpse of the future: the new ideas that are going to change our lives in the coming years. TED is all about putting aside the daily grind and pausing to take in a new perspective on everything and anything: life, work, politics, the environment, home.
Those last two are particularly important to me. That's why I wanted to give you a peek at something special being showcased at TED.
This is the LivingHome C6. When I first imagined the Nest Learning Thermostat in a home, I imagined something like this.
LivingHomes creates environmentally friendly prefabricated houses with an emphasis on design. The C6 is their newest, most affordable model, and also their greenest. It's Energy Star® certified, designed for LEED Platinum certification, minimizes indoor air pollution and uses less energy, water and material resources than most built-from-the-ground-up homes.
I love that LivingHomes took something we often think of as ugly and utilitarian - the prefab home - and made it thoughtful and beautiful: warmed by cork floors and wood ceilings, filled with light from floor-to-ceiling glass and solar tubes, organized with a modern, open floor plan. These aren't houses, they're homes.
And the Nest Learning Thermostat will be heating each one of them. Every three-bedroom, two-bath LivingHome C6 will have a Nest Learning Thermostat on its wall.
These homes focus on design and energy efficiency, revolutionizing a category and making people comfortable. Seems like we'll fit right in.
Now let's watch some talks to figure out what else we can do to change the world.