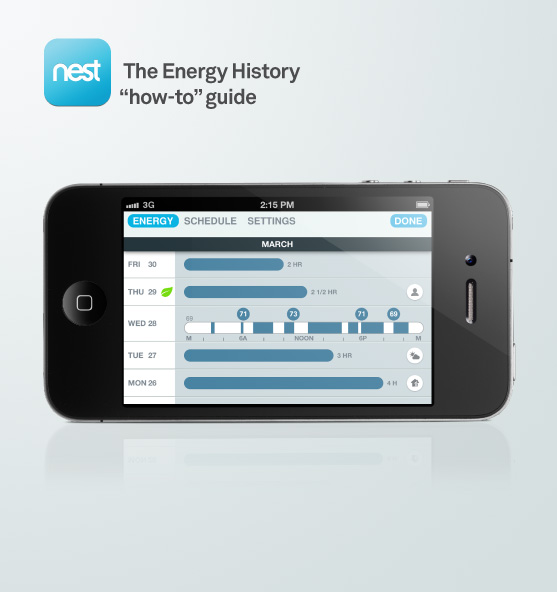 Nobody looks forward to their energy bill. It goes up, goes down, and often you have no idea why. Turns out your heating and cooling system controls 50% of your energy bill, so small adjustments to your temperature settings can make a huge impact on your wallet.
With Nest's expanded Energy History view, you now have the insights you need to understand - and control - your energy bill. We're committed to keeping things simple, but Nesters who love data can now delve into a breakdown of their energy use. Available on your Nest Learning Thermostat, the Web app, and both iPhone and Android smartphones, Energy History now shows you when heating or cooling was on in the last 10 days and if the weather, your adjustments or Away significantly affected your energy use.
Here's how to read Energy History and use it to make a dent in your energy bill.
See a larger version.

Get a printable version of this info and share it with friends below.
Update 10/2/12: Energy History in the Web and Mobile apps has been updated to show more information. Learn more