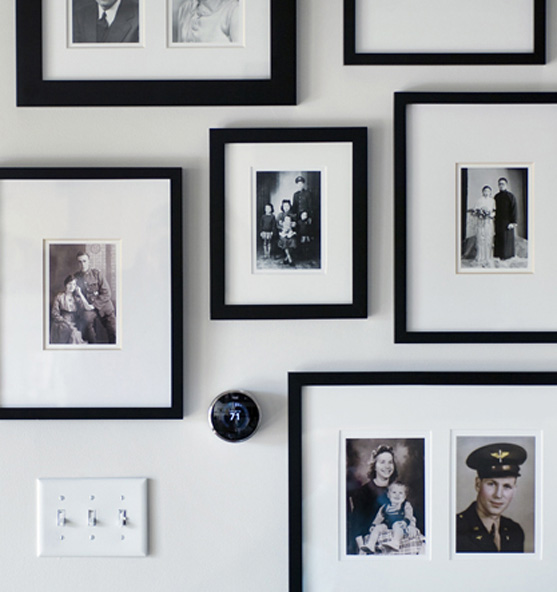 When we were designing Nest, we hoped that people would see it as something beautiful. Something they would want in their homes. It was incredibly important for us to create an object that was elegant and sleek and thoughtful. We wanted to create functional art.
But it blew us away when customer photos poured in of Nest thermostats beside sculptures, paintings and framed photos. We'd always hoped people would be proud to display their Nests, but it's been absolutely amazing to see our thermostat fit so beautifully into people's art collections.
Here are some of our favorite customer pics of thermostat art:
Nest fits right in on DF's gallery wall, beside a wonderful array of modern art.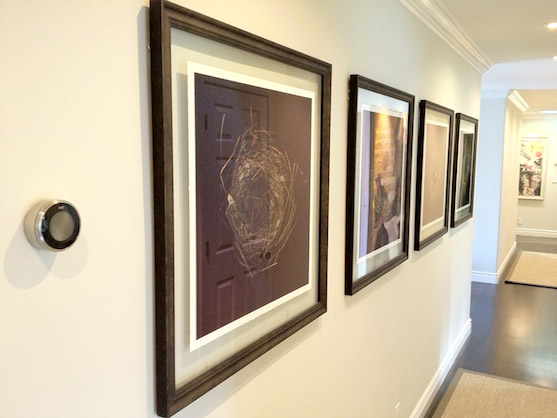 Five Nests in a row. That's how Bob described his Nest thermostat beside four beautiful Sharon Beals prints of birds nests.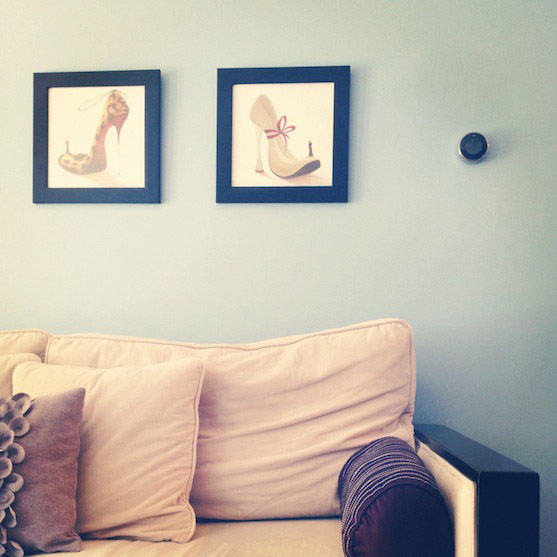 Julie sent us this pic of her Nest thermostat and fantastic shoe paintings.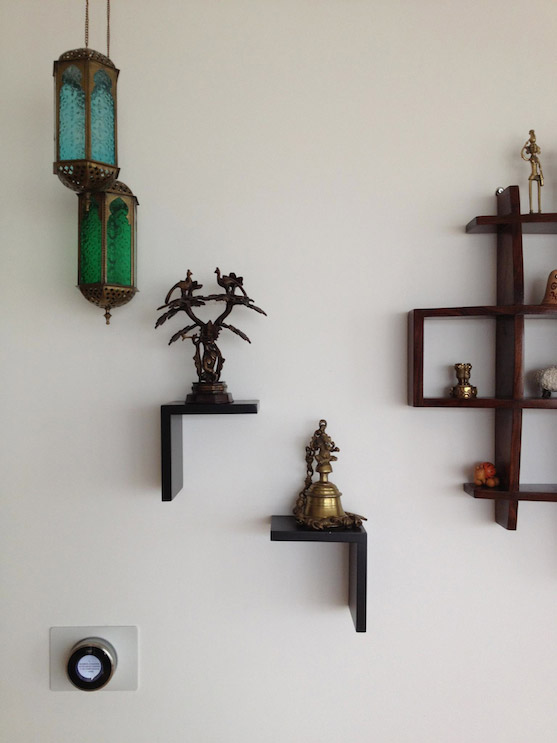 Ekta's Nest sits on a wall full of eclectic sculpture and art.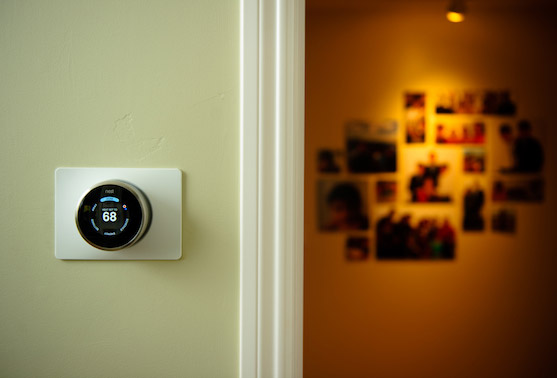 Vijay Sarathy's Nest looks over a room filled with art. We're amazed at the time he took to create this beautiful pic. It was taken "complete with my tripod, two studio lights with umbrellas and a flash light."
This lovely pic of the Nest thermostat in an old Victorian comes courtesy of @giganticsquid.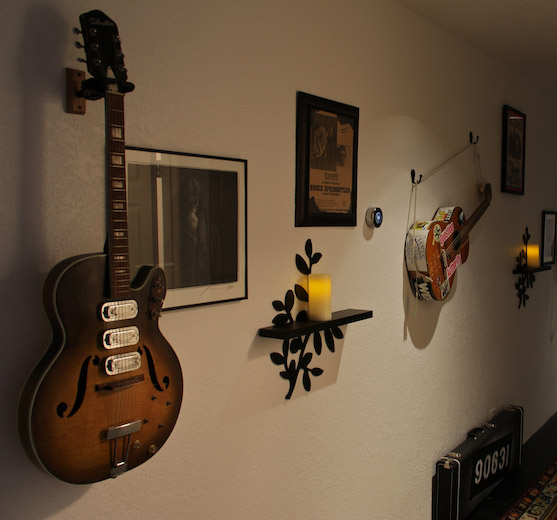 Matthew sent us this pic, entitled "Nest rocks." And on a wall this rock 'n roll, it better.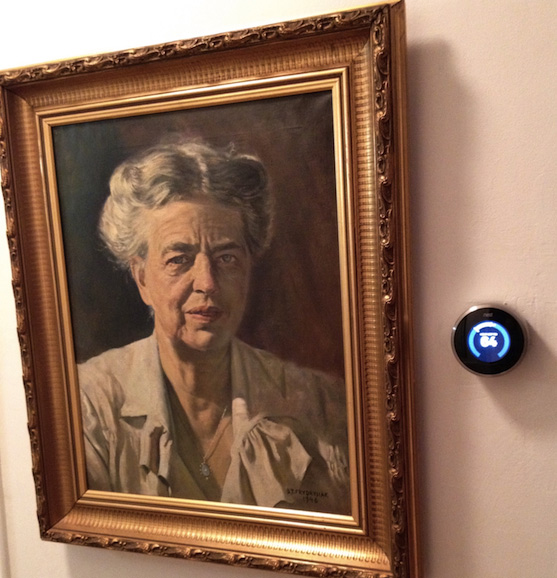 This pic of Nest beside a portrait of Eleanor Roosevelt comes from Ford Roosevelt, her grandson. According to Ford, "Grandmother would love the innovation." Absolutely amazing.
What's been even more fun for us to see is people not just putting art around Nest, but treating Nest as art. Here are a couple great examples: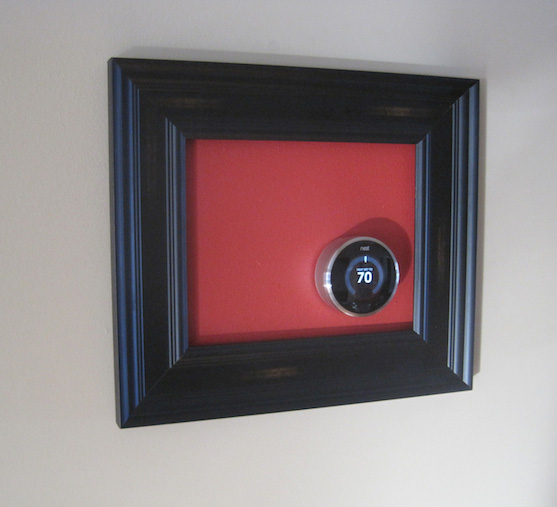 Brad actually framed his Nest thermostat to create a piece of art on his wall.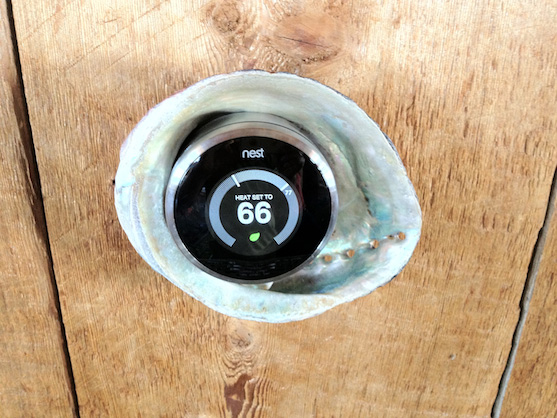 Bruce's Nest thermostat looks like incredibly well-designed flotsam with his custom shell trim plate.
Thank you to everyone who's sent in photos. We love every single one. And to those of you who also think of your Nest is a bit of functional art, send your pics to pics@nest.com.
*Amazing main photo courtesy of Alex.