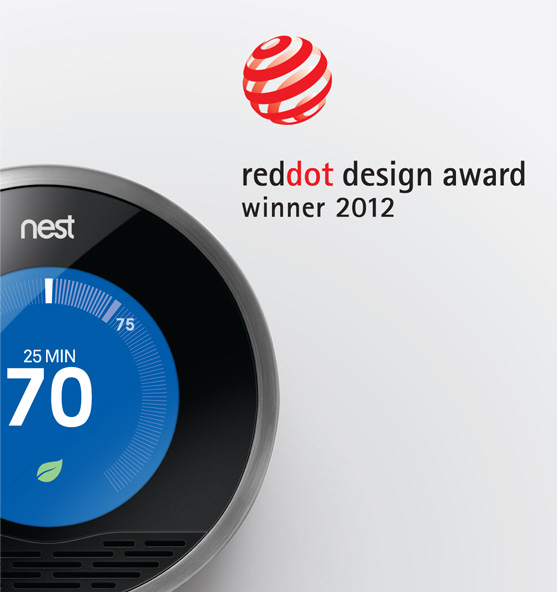 The Nest Learning Thermostat has just won the prestigious 2012 Red Dot Product Design award. The Red Dot judges look for extraordinary products that demonstrate "design is an integral part of innovative product solutions." Thousands of products are submitted every year in dozens of categories, from architecture to gardening to consumer electronics.
One of the best parts of the Red Dot awards is exploring all the wonderful products. We've had a fantastic time looking through 2011′s Red Dot winners and our favorites, naturally, are elegant devices and designs for your home.
Here are a few Red Dot winners that we'd love to see in our own homes:
Coral Reef LED Floor Light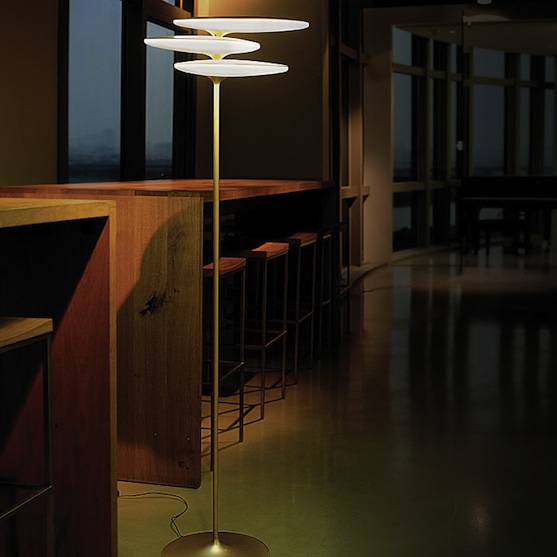 Why Red Dot liked it: Consisting of three overlapping yet independently adjustable luminous elements, each of which is rotatable over a radius of 120 degrees, the lamp can be adapted easily to illuminate three different areas simultaneously according to individual user need and requirement. The lamp's impressive sense of lightness and interactive functionality was facilitated through the use of several small, energy-saving LEDs.
Why we like it: It's round, saves energy, and beautifully illuminates the home exactly as much as needed. We think they may be onto something.
Versatile Axis Ceramic Wall Tile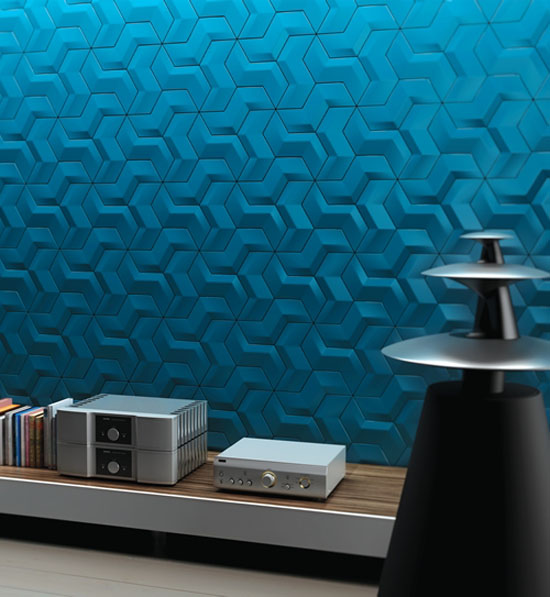 Why Red Dot liked it: Considered individually, the tiles are three-dimensional and structural elements which can be combined on a wall to create incisive motifs. It is fascinating how the play of light on the Versatile tiles gives rooms an impressive depth. Another important characteristic is the haptic nature of their surface. The tiles feel soft so that one wants to touch them.
Why we like it: Making a wall interesting is usually restricted to paint and paintings (and thermostats), but creating a three-dimensional wallpaper out of tile is a novel and beautiful way to warm up a space.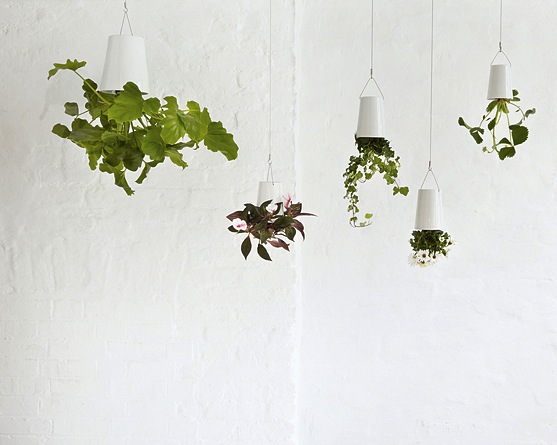 Why Red Dot liked it: Its innovative Slo-Flo watering system feeds water gradually to the plant's roots. Thus, the soil is never saturated and water dripping is avoided. The combination of a mesh and locking disc prevents the potting soil from escaping.
Why we like it: In tight urban spaces it's sometimes hard to find space for beautiful greenery. Sky Planter Plant Boxes allow you to create innovative design with plants with no muss, no fuss.
We're incredibly proud that the Nest Learning Thermostat has won a 2012 Red Dot Product Design award and will be featured in the famous Red Dot museum. We'll be in good company.