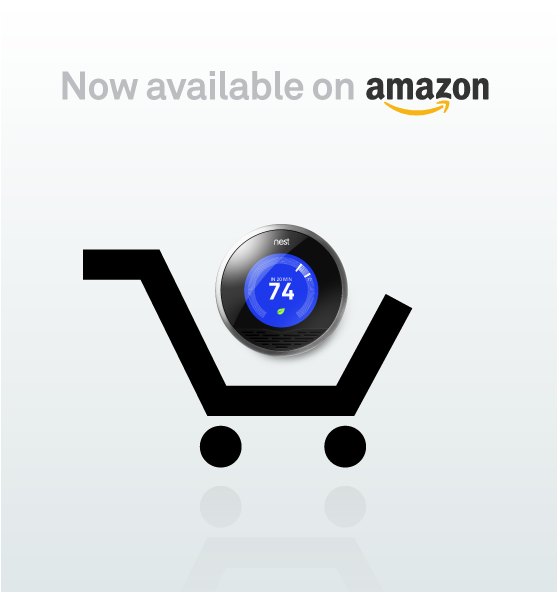 We are thrilled to share that the Nest Learning Thermostat is now available in the U.S. on Amazon.com - the world's largest online retailer.
Chances are, you're already one of the 65 million people in the U.S. who regularly find themselves on Amazon.com, whether it's to purchase your next book, search for that perfect Father's Day gift, or replenish your baby's diaper supplies – or for some of us, all of the above!
As an Amazon customer, you can enjoy free shipping for your Nest. And for those of you who already own a Nest, write a review!