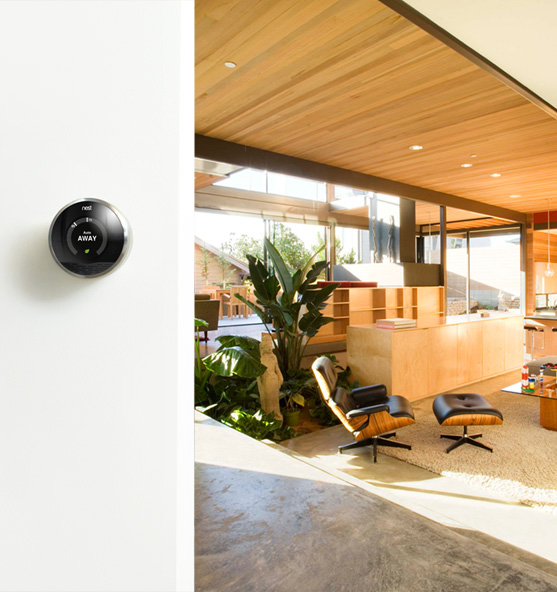 Lately we've been seeing a delightful trend. Big building projects are focusing more and more on efficiency, and as saving energy rises higher on their agenda, they're beginning to install Nest Learning Thermostats on a mass scale.
Here are a few recent projects that are filling their new constructions with Nests:
LivingHomes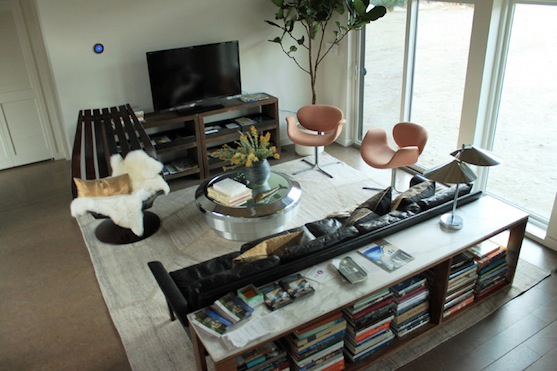 In February, we were excited to announce that LivingHomes, makers of beautiful, environmentally friendly prefabricated homes, were including a Nest thermostat in each of their new C6 models.
Since then, LivingHomes has been quietly adding Nest thermostats to all their new houses and today, every one of their 14 home designs comes with a Nest on its wall. As the creators of the first LEED Platinum home in the nation, they take energy efficiency seriously.
"It was a given," said Steve Glenn, founder and CEO of LivingHomes. "Once we saw how beautiful and efficient Nest thermostats were in the C6, it was obvious that we had to have them in all our LivingHomes."
Pecan Street Demonstration Project

The Pecan Street Demonstration Project is a living test ground for the energy revolution. Located in Austin, this community is focused on using innovative technology to redefine the energy grid.
Just a few days ago, they announced that the Nest thermostat was going to be their next investment in energy savings. Nest will be installed in 200 homes in the community, right beside smart appliances and plugs for Chevy Volts.
"Pecan Street installs Nest thermostats in our consumer research trials for a very simple reason: it's the best consumer energy product on the market. The participants in our field trials love their Nests. They report back to us that the Nest and the Nest smartphone app are intuitive and incredibly easy to use," said Brewster McCracken of the Pecan Street Project.
"What makes Pecan Street's research different is that we are focused squarely on the customer experience. The design and capabilities of the Nest thermostat shows that the Nest team is as well."
New Avenue Homes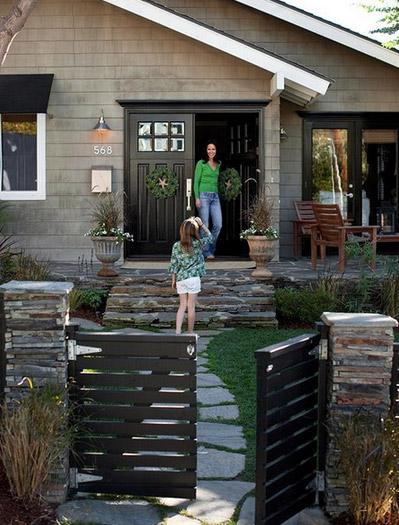 New Avenue Homes is a firm that designs and builds everything from backyard cottages to modular homes. In their blog, they say one of their main responsibilities to clients is "helping them navigate towards product selections that will make the home more efficient, less costly and more comfortable."
To that end, Nest Learning Thermostats will now be the standard recommendation for all their cottages.
Matt from New Avenue Homes says, "On average our clients will spend $150k – $250k on their new backyard unit. We see a thermostat which can help automatically reduce energy costs without inconvenience or sacrifice to comfort as a great product selection for a new home."
We love hearing about Nest becoming a part of all these projects. And hopefully, this is just the beginning.