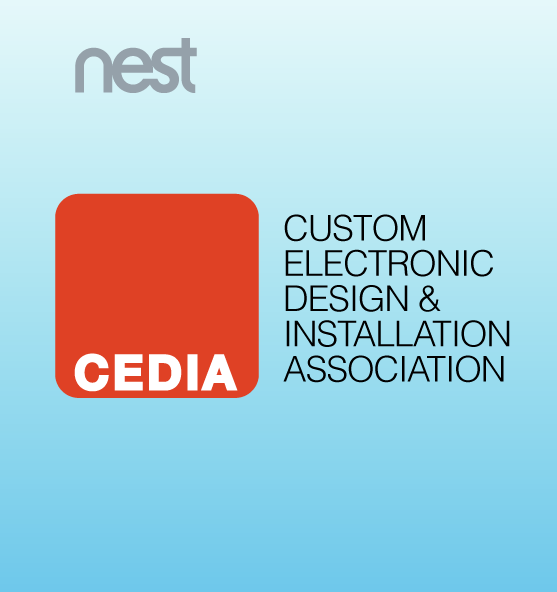 This week we're at the CEDIA (Custom Electronic Design and Installation Association) Expo in Indianapolis: a convention for home automation companies to showcase their next-generation lighting, security, entertainment and heating and cooling controls.
While we're there to talk about Nest, we're also walking around to see how other companies are working to create a more comfortable home and putting control in homeowners' hands. Randy Stearns, president of Engineered Environments, one of the premiere residential systems firms in the US, told us what to keep an eye on this week:
"Being located in the tech-centric Bay Area, many of our (particularly younger) clients don't value systems integration and are quite comfortable with a multiple app approach. The Nest app is one that we have established as a standard when working on homes where no systems integration is involved. Other proven favorites include Lutron for controlling lights, shades and temperature, Sonos for controlling audio, RTI for controlling the TV and associated sources, eK Pro for controlling security and surveillance systems, and PowerHouse Dynamics' eMonitor for energy monitoring."
We like the idea that some companies are focusing on apps rather than the complicated integrations that are the norm for home automation, so here's what we're checking out on the CEDIA floor:
Sonos
Sonos is one of the products a lot of us here at Nest already use - in fact there are Sonos speakers all over the office quietly playing music right now. So we're really looking forward to seeing what's new at their CEDIA booth. Sonos allows you to wirelessly manage all your music in one place and, by placing Sonos speakers throughout your home, individually control the volume in every room. No professional installation required.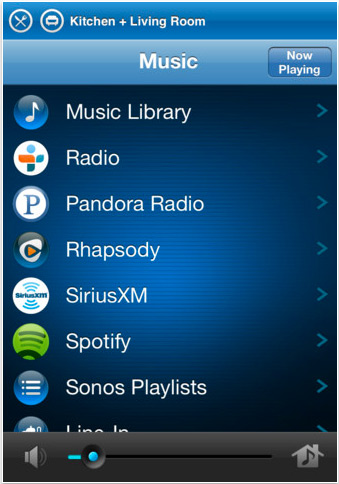 And the best part - aside from the sleek hardware - are the simple apps that let you stream music from the Internet while cooking, then have it follow you to the dining room for dinner. Or, in a situation a bit closer to my heart, you can quickly turn down the country music your coworker just turned on.
RTI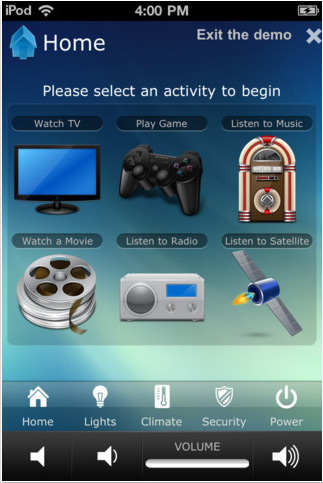 We hate having so many remotes around the coffee table to just to watch a football game. It's crazy. That's why we love RTI's version of the universal remote. It can consolidate and control even the most sophisticated home entertainment systems in one app on Apple or Android smartphones and tablets.
Lutron

Lutron, the leader in lighting automation, lets you adjust your light and shades in a single room or throughout your home.
When you consider how much energy is wasted when we forget to turn off the lights (far less than heating and cooling, but still a significant amount), Randy's right - this technology could come in handy.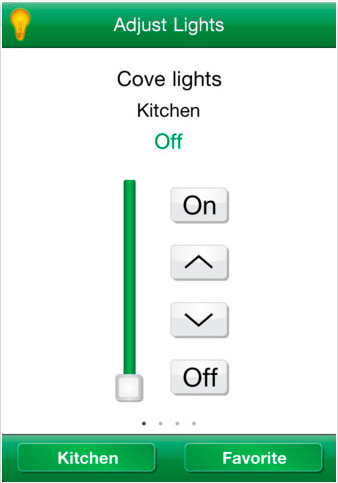 And of course they now have an app too. Use your iPhone or iPad to dim the lights or draw the shades.
It's interesting to watch companies breaking from the traditional whole-home automation model and striving to make products that can simplify our lives, one app at a time. We'll be keeping an eye on these, but what's your favorite home-automation app?