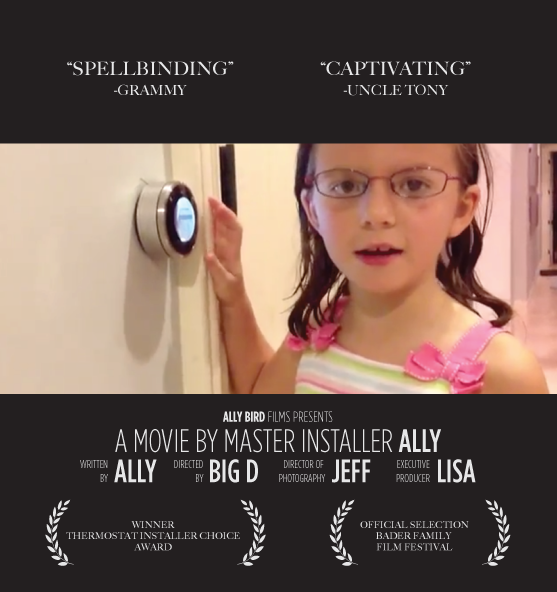 Something adorable has been happening lately. Turns out Nest thermostat installation is so simple that a child (with proper adult supervision) can do it. And it may be the cutest thing we've ever seen. We don't want to alarm you, but "kids and thermostats" may be the new "kids and puppies."
I once wrote a blog post where I talked about playing with my first Apple computer at age three. What always drew me to Apple - and inspired me to work there - was that this company created incredibly complicated technology that was still so intuitive that I could love it and use it, even as a child. The fact that kids are installing the Nest thermostat makes me incredibly happy.
Jeff's 8-year old daughter Ally watched him install two thermostats, then decided she could install the third on her own. Here's how she did (hint: she did great). But before you watch Ally's story, you should really watch the trailer:

Want a more complete rundown of the installation and setup experience? Perhaps you'd enjoy it being done by extremely competent 10-year old Alex:

Of course you don't need hand-eye coordination or fine motor skills to love Nest.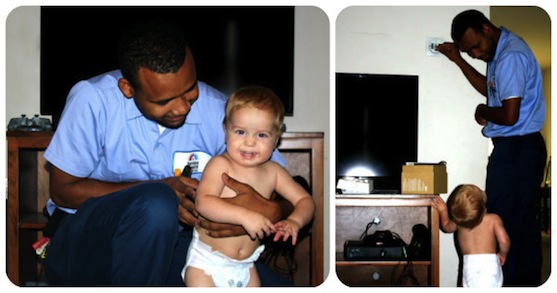 This is Elliot. His mom had Nest professionally installed and reviewed her experience. Elliot helped.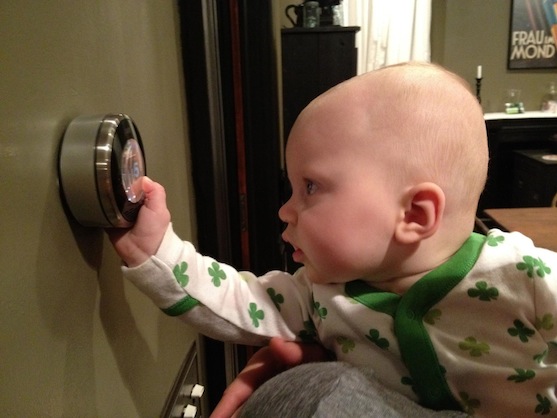 Bryan's baby looks incredibly focused on his work.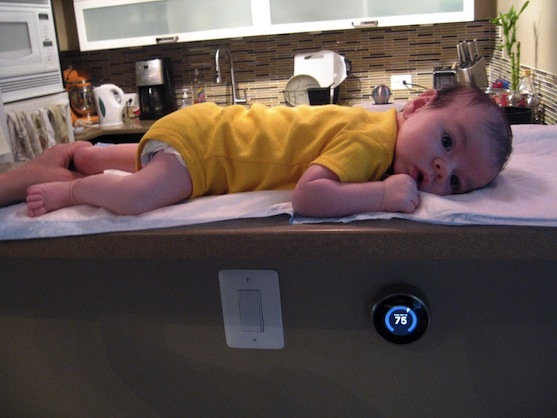 Baby Bram doesn't need to see the Nest to know it's keeping him cool. Comfort in a onesie is serious business.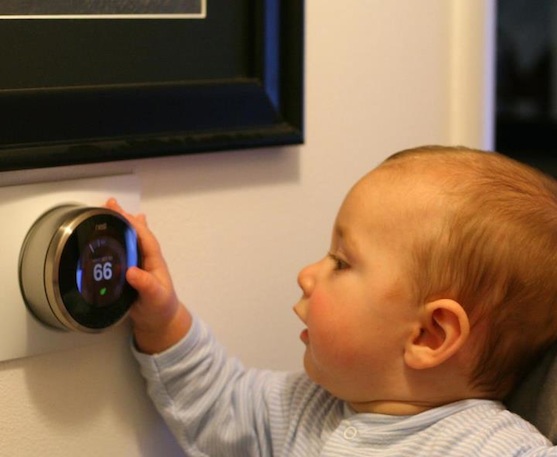 While it's adorable to watch this baby play with Nest, his dad Steve may want to look into Nest's thermostat lock.
So are there any more of these amazing installations or pics out there? Post them on our Facebook wall or share them on Twitter. I can't get enough.