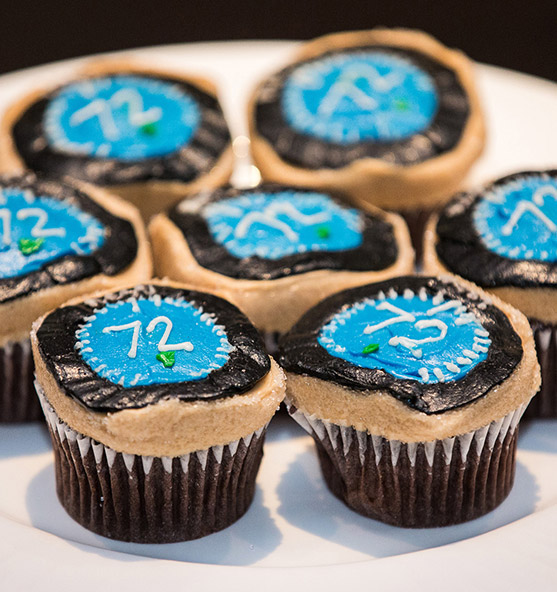 One year ago, we opened our doors to the world. We introduced our company, Nest Labs, and our first product, the Nest Learning Thermostat. It was a completely insane day—we crammed most of the company into a single conference room for 24 hours. Nobody slept, cheers echoed through the office at 4am, champagne was poured into coffee mugs and our eyes were locked to our computers, amazed, as this thing we had all worked so hard on actually became real.
A year later, this company has already done more than I thought possible. In the last year, we've:
Created two new products—the 1st and 2nd generation Nest Learning Thermostat.

Launched two huge software release updates—[2.0](/blog/2012/04/05/nest-thermostat-software-brings-more-info-savings-access/) and [3.0](/blog/2012/10/02/the-next-generation-nest-thermostat/)—that dramatically improved our thermostats without requiring our customers to lift a finger.

Started selling Nests to [Canada](/blog/2012/05/29/nest-thermostat-is-coming-to-canada/).

Taught Nest both French and Spanish (not bad for a one year old).

Partnered with the electricity provider Reliant Energy in Texas.
Grown to over 130 employees.
Broken our coffee machine 15 times from overuse.
Added approximately 3,000 new gray hairs to Matt Roger's head.
Consumed about 15,600 tacos in the parking lot.
Created a video that made people cry when we showed it for the first time in the office.
Made a Nest cycling uniform.
Thank you so much to all our customers. It's been an amazing ride so far. I can't wait to see what we'll have to say next year.
Happy anniversary, Nest.