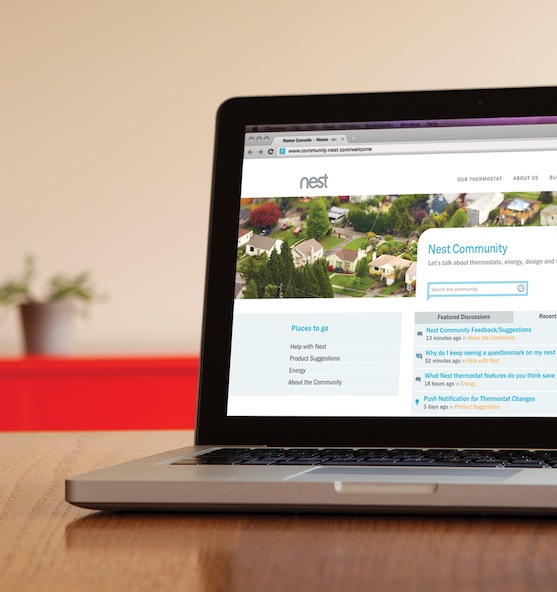 We like you. We think you're smart, funny and, frankly, have excellent taste in thermostats. But we'd like to get to know you better, so today we're unveiling the Nest Community.
The Nest Community is a forum where you can talk to us and, more importantly, talk to each other. We hope you'll make this community your own, whether you're sharing installation stories, cool photos of Nest in your home, your energy bills, product ideas, what you've named your Nest, or even things completely unrelated to Nest. The sky's the limit.
For those of you who've become obsessed (in a good way!) with Energy History, the Energy Report and other Nest data, we've created an Energy board where you can find and share rebates for your Nest, post tips for how to save more energy, tell us how you've optimized your schedule or your solar panels, or share your thoughts on smart meters.
We've also created a Product Suggestions section for suggesting and voting on new features for your Nest thermostat. It's already filling up with great ideas.
Sign in to the community with your Nest Account to get started. Not sure what to do? All's explained in the community FAQ and About the Community board.
We can't wait to see what you guys come up with. See you in the community.