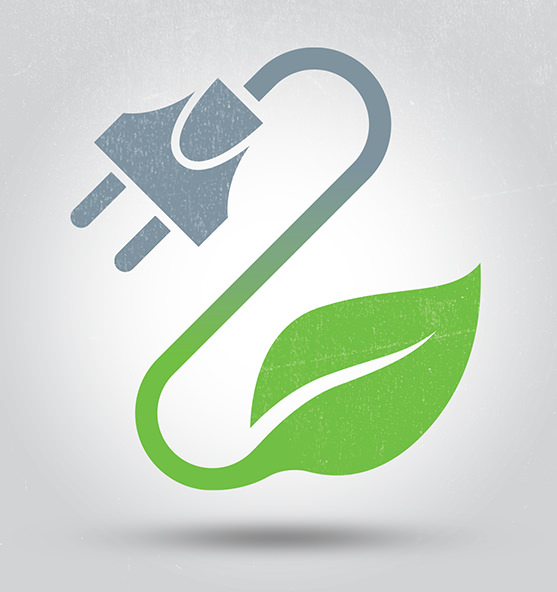 The Nest office is many things: rigorously climate controlled, littered in exercise balls, packed full of inexplicable snacks. And now it's one of the 11,000 ChargePoint electric vehicle charging stations in the US.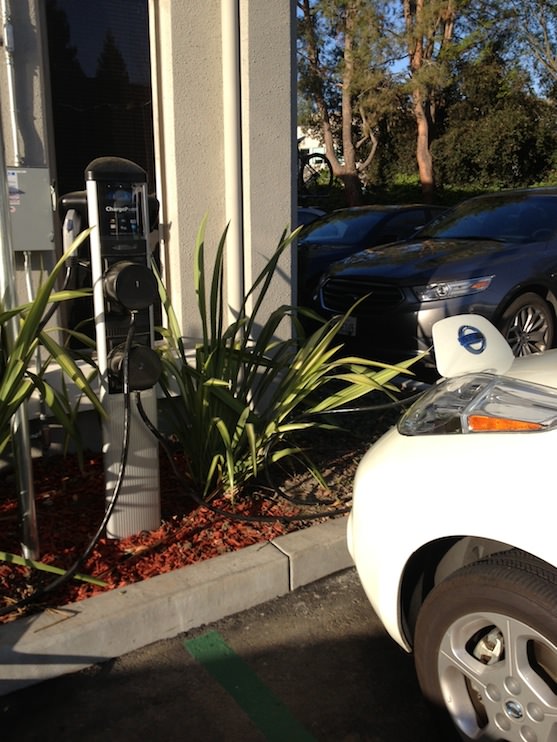 At any time from 8am to 8pm, you'll see our three EV charging stations plugged into an impressive collection of electric cars. At last count, Nest employees had four Nissan LEAFs (including mine. I was a very early adopter - my LEAF is #821!), a Tesla Model S, a Chevy Volt, a Ford Focus EV and a Ford Fusion.
We installed an EV port in mid-January, when Kyle Domergue from ChargePoint —friend of the company and husband of a Nester—helped us get our first charging station. Within a month, with our Peak Daily Occupancy hovering at 100% (meaning all our stations were perpetually in use during the work day), we installed two more stations. Each station now averages five unique charges a day, a constant stream of electricity.
And it's paid off. Over the last few months, Nest employees in electric cars have saved 374 gallons of gas and prevented 3,182kg of CO2 from going into the atmosphere.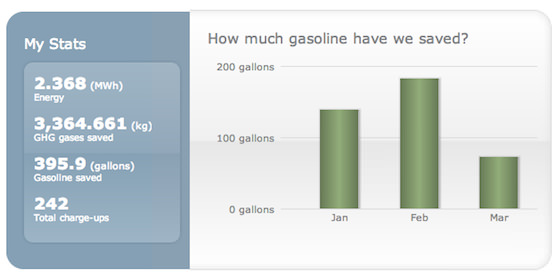 And that's not even counting the five Priuses and two biodiesel cars also parked in our lot. And it's leaving out all the Nesters who forsake cars altogether.
On average, only 0.6% of American workers bike to work, but around 10% of Nest employees either bike regularly or bike from public transportation. That leads to quite a few requests for official Nest biking jerseys: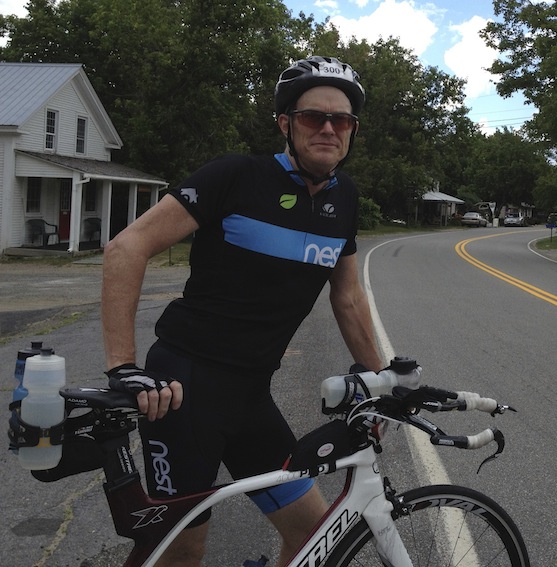 Here modeled by PT.
Our longest bike commuter? Shige, who used to bike regularly to the Palo Alto office from his home in Santa Cruz - a quick jaunt of about 46 miles. Michael gets second place, biking 10 miles each way, rain or shine, from his home in Sunnyvale.
Most impressive walk goes to Ed, who at 70 years old walks about two miles to the office every day.
The cheapest commuter award may to go Harry, who rides a $25 bike to get to work.
Fanciest rig may again go to Shige, who's currently building a new super commuter bike in his ample spare time. Although Scott certainly did a great job Nestifying his own bike: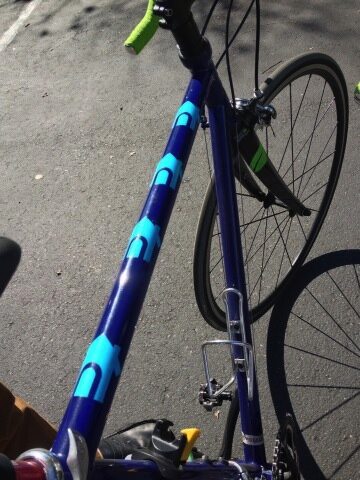 Every time I look at the bicycles overflowing the storage room or our perpetually full EV stations, I'm proud that our employees are green all the way through. They're not just making a thermostat to save energy, they're choosing to walk to work, or get an electric car, or bike from the Caltrain station.
As a company we want to help them do even more, save even more. And we have room to grow.