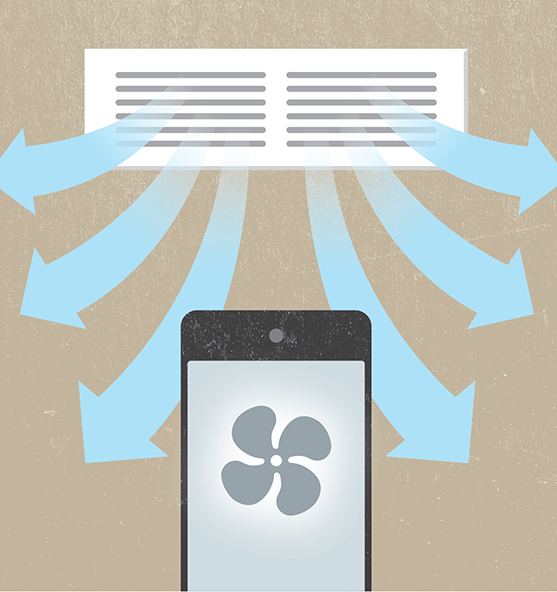 People love their fans. They love to set them on timers, to schedule them to come on in the afternoons, to circulate air to keep the house from getting stuffy. We felt the full force of that love last week when we released Advanced Fan Control, a feature that can do all of the above.
Customers have already started using it. Many used to set Nest's fan to Always On to bring cool air upstairs in summer or just keep air fresh, then they'd go to bed or leave the house and forget to turn it off. Now homeowners can schedule the fan to run from 6-11 p.m. or 8-10 a.m. and forget about it. It's almost like having an air conditioner.
Advanced Fan Control is proving to be one of our most popular new features—the love for fans is ubiquitous. But so is the misinformation. With all this talk about fans, we're hearing from more and more customers who've been told it's energy efficient to keep the fan on all the time, 24 hours a day.
Whenever the topic is brought up, it's a debate. Leaving the fan on seems to make sense, after all, especially in summer. If the fan can keep things from getting stuffy, you'll use your energy-hog of an air conditioner less, and less AC will always save energy.
Turns out, it could cost you hundreds of dollars a year.
While using the fan instead of the air conditioner really is energy efficient, leaving it on all the time usually isn't. The average air conditioner has a 500 watt fan, which can use about as much energy over the course of a year as a refrigerator. The costs of running it 24/7 quickly add up.
Newer systems have fans that use less energy, but keeping them on all day can cause other problems.
In the summer, the ducts that run through your attic or close to your walls can heat up, filling with warm air. Without the AC to cool it down, the fan just blows hot air into your house. You end up running the AC more, not less, to counteract all that extra heat.
Hot ducts can be a problem even if you don't have the fan running all the time—you may be cool and comfortable in your bedroom, then when you turn on the fan on for the night, you fill the room with hot, stale air.
The fan can giveth and taketh away. That's why Advanced Fan Control gives you a few different ways to control the fan, so you can find what works for your home. For those who want to circulate the air, we added an option that lets you run the fan for 15, 30 or 45 minutes every hour. You get the comfort benefits of a fan blowing all the time, but significantly reduce the fan's actual runtime.
For Nesters who want the fan on for a particular period of time - while they're asleep, for example, or just in the afternoon when everyone comes home—we've created a simple scheduler and a timer. You can turn on the fan exactly when it's most efficient—when it replaces air conditioning—and it'll automatically turn off when you tell it to.
The fan deserves all the love it gets—it can make a huge difference in your comfort and your energy bill. But as with all things wonderful and beloved—chocolate, Christmas, chocolate—you can get too much of a good thing.
This post is part of our HVAC 101 series about how to make the most of your heating and cooling system. Previously we covered finding holes in your ducts and insulation.