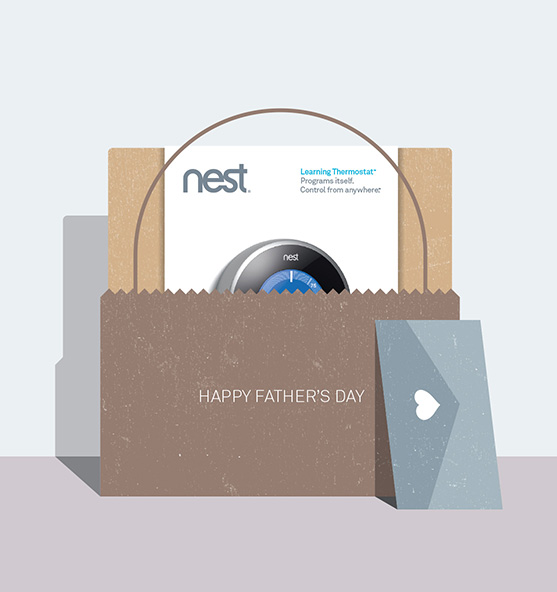 Sometimes dad gets taken for granted. Sure, he sleeps in front of the TV and used to embarrass us when friends stopped by. But he also fixes leaking pipes, takes out the trash and is there when we need him.
This Father's Day we asked everyone at Nest to think about dad—and dads to think about themselves. The results? Self-mowing lawnmowers, bike trips, a plane. No, really: an aircraft; I'm just surprised he didn't ask for a spacecraft. But for all he does for us, we thought: why not?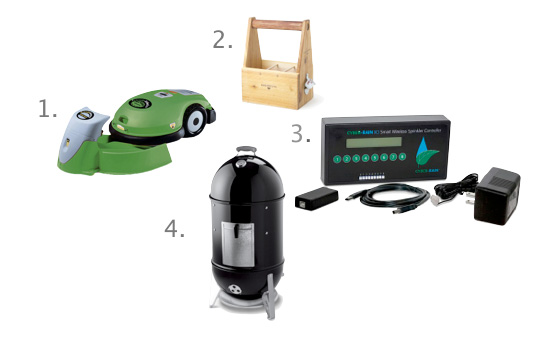 Around the Nest
David is looking forward to the day when his Roomba cuts the lawn. And with RoboMow, he might be able to kick back, relax and watch a robot do the work sooner than he thought.
Mike is looking forward to toting cold ones with this old timey toolbox-looking six-pack carrier from Grommet. It's the perfect accompaniment to a hot summer day on the porch while your robot lawn mower cuts the grass.
Dave doesn't want to stop being efficient with his heating system. The Cyber Rain Pro Control stops his lawn from getting watered if it's going to rain.
Scott wants to spend more time outdoors smoking meat. This Weber Smokey Mountain Cooker takes the traditional gift of a barbecue to where it belongs -- outdoors smoking meat.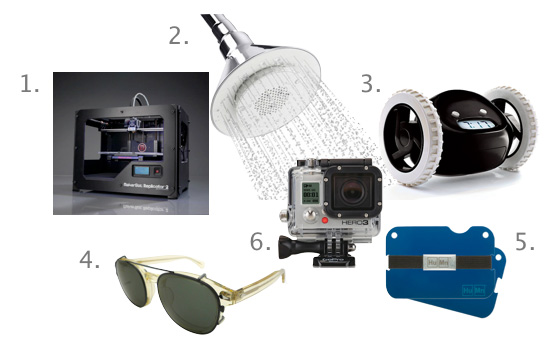 Gadgets for the Nest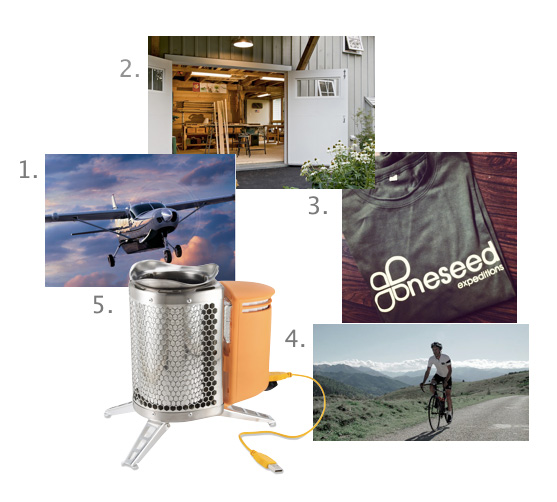 Getting away from the Nest
Jonathan wants to travel with dad -- in his own personal Cessna Caravan. I'm pretty sure they'll go on trip. But as for the Cessna? This 1/40th model will have to do.
William wants to relax and spend time with his kids for Father's Day by hitting the woodshop.
For Jeremey, traveling with his dad every year isn't enough -- he wants an adventure. Last year he booked a Nepal excursion with One Seed Expeditions.
Tom wants to get his dad back in the bike saddle. The Cen Cols Challenge is a 10-day endurance bike ride in the mountains of Europe.
Sean and his dad won't be deprived of warmth while they're camping this father's day. The REI BioLite Wood Burning CampStove is a rugged backpacking camp stove that doubles as an energy source, letting you recharge your electronics while you're in the woods. After all, nobody wants to be that off the grid.
And finally, Dina is going to give her dad just what he wants: iron-fisted control over the air conditioning via a smartphone app. In other words, don't forget to get your dad a Nest.