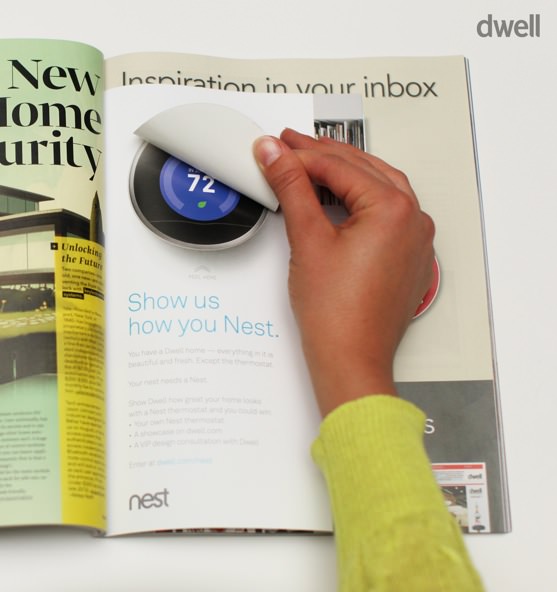 Dwell wants to give you a Nest. The editors at Dwell magazine know you carefully pick out everything in your home—the furniture, the paint, the art—but one thing spoils the effect: your beige, plastic thermostat. So we're teaming up with Dwell to change that. All you have to do is Show Us How You Nest.
Here's how it works:
Inside the July/August issue of Dwell, on newsstands now, you'll find a Nest Thermostat sticker. Just peel off the Nest sticker and put it on your wall or over your old thermostat. Take a picture that shows us what a difference Nest makes to your home and then upload that photo to dwell.com/nest.
Dwell will post the photos to their Pinterest. Beginning July 27, you can start voting for your favorite space and Dwell's editors will start reviewing photos.
Winners will get:
A $249 Nest Learning Thermostat installed
A showcase on dwell.com
A VIP design consultation with Dwell
The contest ends August 10th; winners will be announced on August 15th.
Upload your photos, get your friends to vote for you and follow Nest on Facebook and Pinterest for updates throughout the contest.
Be creative.
Have fun.
And show us how you Nest.