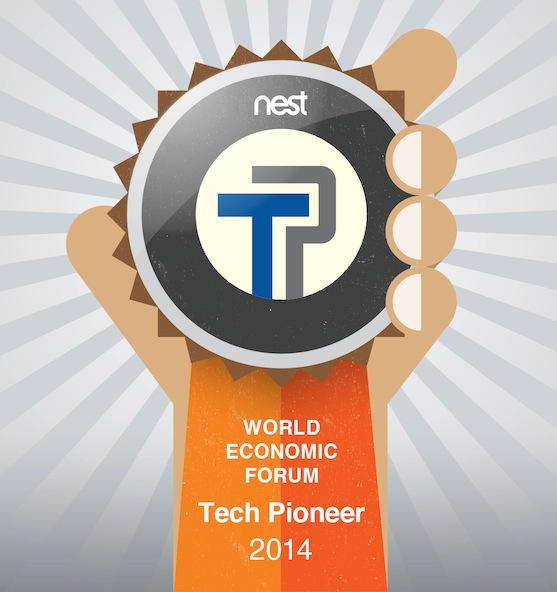 First, we wanted to make a great thermostat that people actually cared about, that helped them use less energy. Then we wanted it to change the world.
That's always been the plan. Nest was created to disrupt an industry, to revolutionize the way people used energy, to start something big.
So being named a World Economic Forum 2014 Technology Pioneer makes us very proud. The World Economic Forum is best known for their annual conference at Davos, Switzerland where top international business and political leaders come together to help solve big global problems - health, the environment, the changing needs of a connected planet.
Every year, the World Economic Forum also goes through hundreds of applicants to find companies with the "potential to transform the future of business and society." The impactful, small companies they believe will make a better world are named Technology Pioneers.
Google was a Pioneer in 2002. Later came Mozilla, Twitter, Kickstarter—the World Economic Forum has a track record of spotting emerging leaders. And today, Nest is one of them.
It's a huge honor to be among this year's Tech Pioneers. And we're proud to stand with other Pioneers who do amazing work—nanomedicine, restoring our water systems, teaching the next generation of computer scientists.
We're really looking forward to changing the world with them.