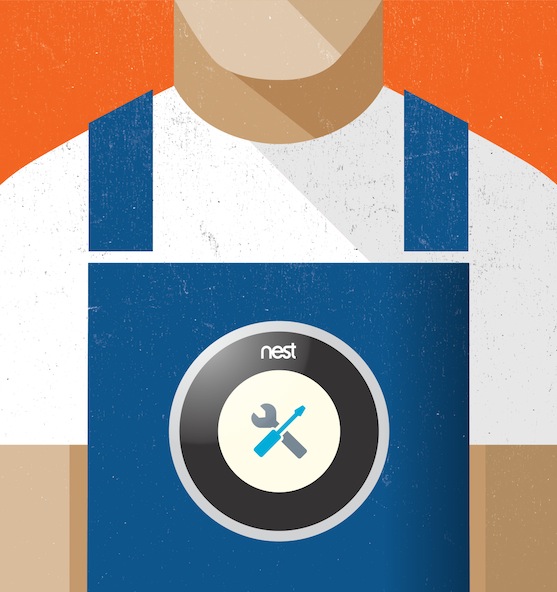 Heating and cooling professionals always have questions. Their job is to know how every wire connects, how every piece of new technology fits in. Since the Nest Learning Thermostat launched, we've had a steady stream of those questions from HVAC pros, and we've always invited them to become Nest Pros so they could learn exactly how our thermostat works and get the details they need to ensure they have satisfied customers. Now, we want to do more—we want to answer questions from HVAC contractors directly.
That's why I'd like to introduce Gene LaNois, our new head of our professional channel.
Before joining Nest, Gene spent 22 years in the HVAC industry, starting as an installer. He's served as the VP of sales and marketing for Tradewinds Climate, founded his own contracting business, was the company director at Carrier Enterprise and spent some time at Honeywell.
Gene understands the needs of HVAC pros, because he is an HVAC pro. And he understands their questions.
So today, he's answering them. Join Gene in the Nest Community today. He'll be addressing the most common questions he hears from heating and cooling pros, from confusion about Nest's wholesale channel to the Nest Learning Thermostat's compatibility with dehumidifiers and variable speed equipment.
So go ahead. Ask away. Gene's office hours are open.