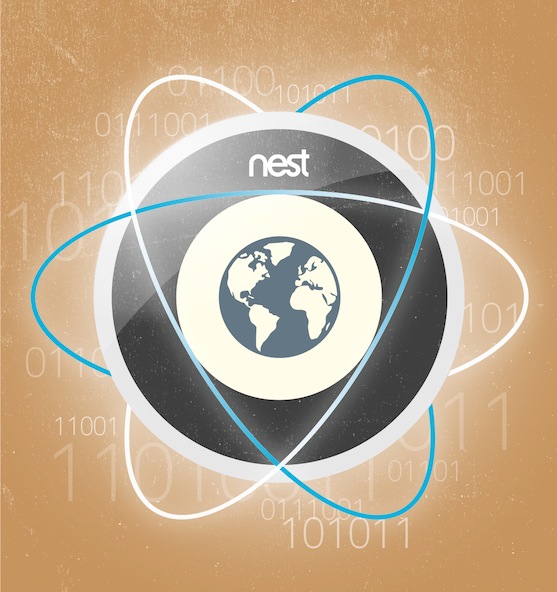 What if Auto-Away could turn off your lights? What if your dryer knew not to run when energy prices were high? What if your robot vacuum knew when you were gone and cleaned up before you got home?
Starting today, we're looking for partners to bring this vision to life.
For the past two years, Nest has had one goal: to make the best possible thermostat. It would have been easy to get distracted, to try each of the hundreds of product ideas in our community. But we paced ourselves, focused on adding new, meaningful features and services like Rush Hour Rewards and Seasonal Savings. As we grow and our thermostat keeps getting better, we have more bandwidth to take on new projects.
So today, we're announcing the Nest Developer Program. Nest is building a real-time Web API for the Nest Learning Thermostat. We'll officially open our doors in early 2014, but if you're a developer with a great idea, you can sign up today.
Behind the scenes, we've been working with Control4, a whole-home automation company, on an upcoming closed beta to integrate our thermostat into their system. It's been one of our most requested integrations, and we're incredibly excited to finally get it to customers. More amazing integrations are in the works.
As we post this blog, my cofounder Tony is standing on the stage at the huge CEDIA Expo home automation convention. Integration is a way of life there, so it's the perfect place to announce this new step for our company.
Everyone at CEDIA is trying to make the home more comfortable, efficient, simple and beautiful. We're working toward the same goal. So let's work together. We're ready to do it right.
Sign up for info about the Nest Developer Program, tell us what we should work on and ask us questions. We're looking forward to hearing from you.