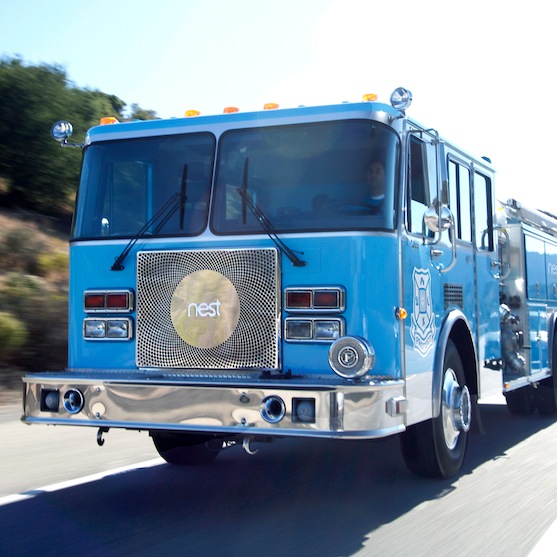 Everyone loves fire trucks. No human being has ever lived who can resist their siren call (or their actual siren). They're the most beloved of our childhood toys and represent something beautiful and pure: bravery, safety, honor, really loud noises.
We couldn't think of a better way to introduce the Nest Protect smoke and carbon monoxide alarm to the world. Heads-Up, voice alarms, Nest Wave, messages to your phone, Nightly Promise—they're all about keeping your family safe in an emergency, and helping you feel safe when there's nothing to worry about.
When you look at Nest Protect, we want you to know that you're protected, that someone is looking out for you, and that they'll be there for you when it matters. Just like how you feel when you see firefighters speeding by, ready to save the day.
So a few months ago, we bought a fire truck. On Craigslist.
Once we got our hands on the actual truck, we needed to make it feel like us—like Nest. So we asked the experts: West Coast Customs, the guys who customize cars for everyone from Sylvester Stallone to will.i.am.
Over the course of several months, they took a bright red standard issue fire truck and turned it into this beauty: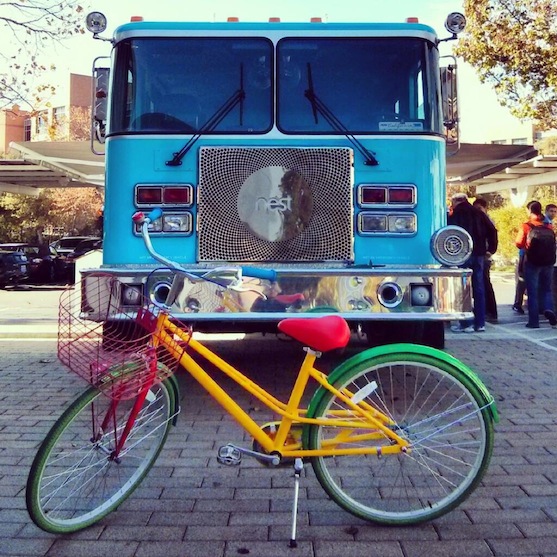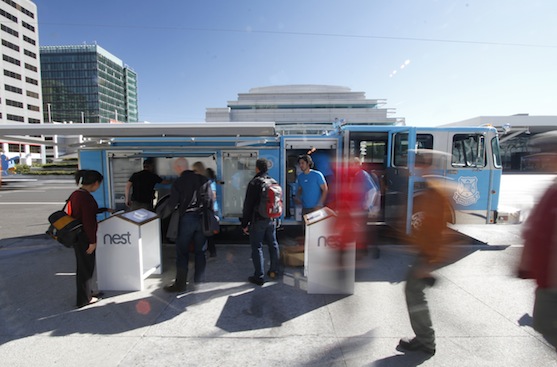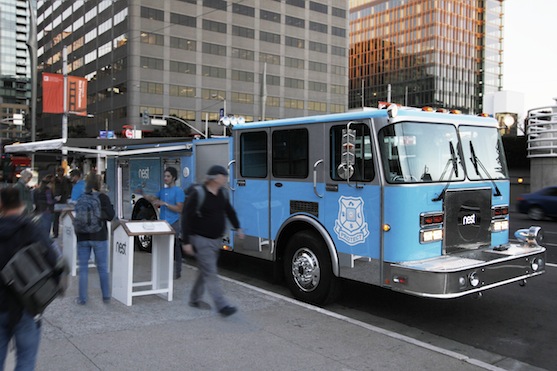 So, want a ride?
We can do that. We're teaming up with Uber. They're giving out free UberX rides in the South Bay and Peninsula next week and, on November 26th, we'll be part of the fleet. Request an UberX ride on Tuesday and you may just get a ride in our fire truck.
I'd recommend it. It's awesome in there.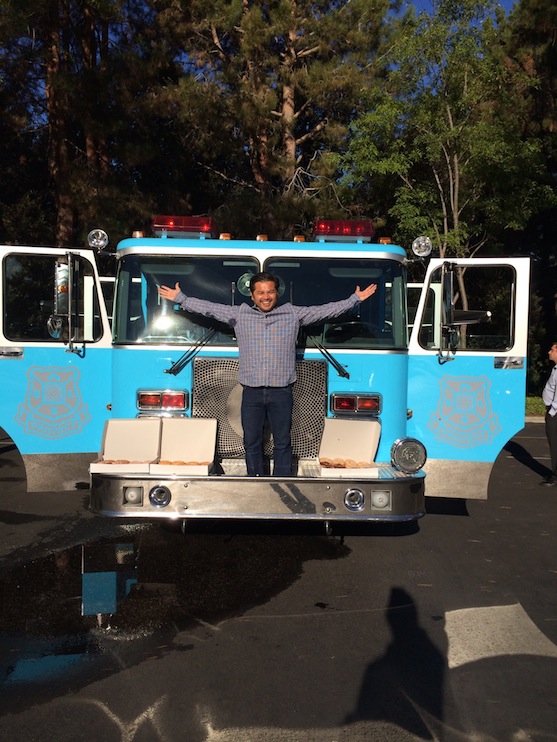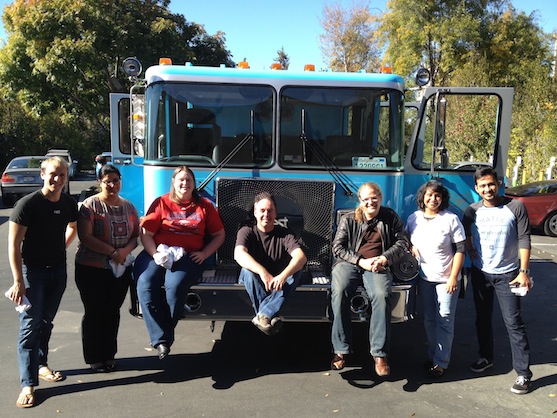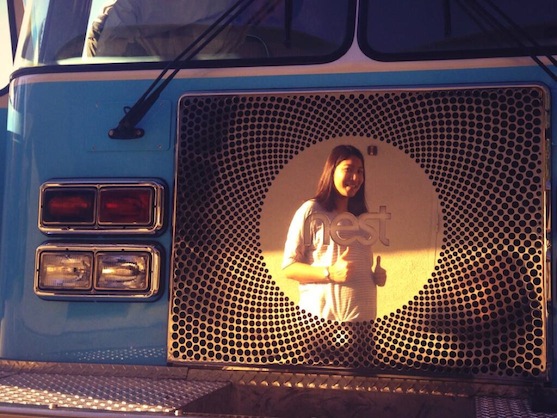 You can see how the Nest Fire Truck became the Nest Fire Truck on the show West Coast Customs, airing in March on Fox Sports.
Here's the summary: it wasn't easy. They stripped the truck down and tore out its guts, converted it to biodiesel, and added two clear chambers to demo the smoke alarm, a wide screen TV to show videos, a printer to instantly distribute Instagram photos, a chrome Nest Protect grille that lights up at night, and an even coat of beautiful blue paint.
The process included lengthy arguments about what "metal" means, heated discussions about the color blue, one climb through the ventilation shafts in the office, several meetings in a conference room with a shark tank, and one discussion of whether adding a fire pit on top of the truck was "on brand". It was not.
But in the end, the Nest Fire Truck is perfect. On one side you can release smoke to test the Heads-Up feature of Nest Protect, which you can then wave to hush. You can try out an emergency alarm in another chamber, or go around to the other side of the truck to print your #nestfiretruck Instagram photo and visit the kids area.
We're driving the truck around the San Francisco bay area for the next few months, giving out T-shirts and firefighter hats and letting people experience Nest Protect. We'll be stopping by a Home Depot every weekend from November to December and people are taking tons of pictures with the truck already using the hashtag #nestfiretruck.
Here's where you can see the truck in the next couple months:
See you there.