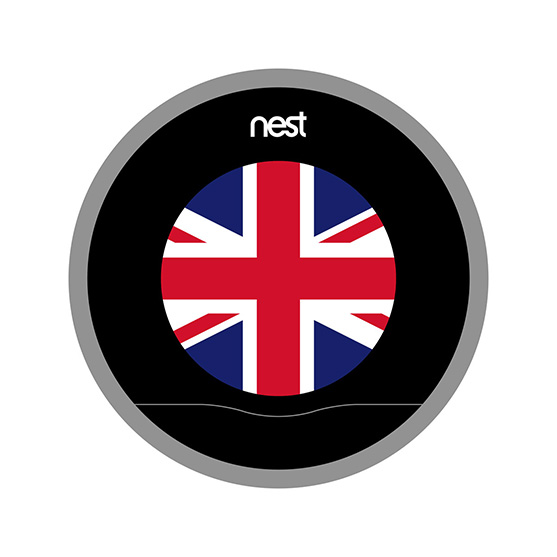 Within five minutes of announcing the original Nest Learning Thermostat, someone asked us to bring it to the UK. Then two people. Then dozens. Every day since, we've been working hard to create a Nest Thermostat that will change the way our friends in the UK heat their homes.
And we now have a launch date: today.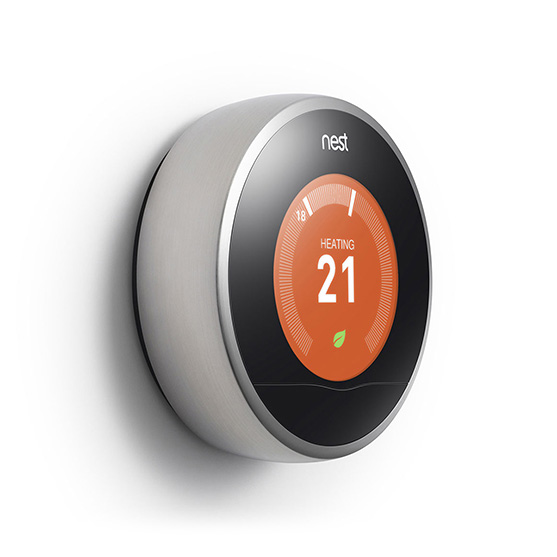 But this Nest Thermostat is an almost entirely new Nest Thermostat. The one we have in the US and Canada won't work for the UK because there's a different problem to solve. The issue isn't that you leave the heat or AC on all day. It's that you barely have any control over your heat. Or your bill.
11 million UK homes don't have suitable heating controls, like thermostats. So the actual temperature or your comfort never enters into the equation. In order to warm up the house, you have to keep walking back and forth to the programmer, manually turning on the heat in quick bursts hoping you get it right. There's also no way to track how much heat you're using, so balancing comfort and energy savings is guesswork.
There's no reason staying warm has to be this frustrating. We'd like to help you rethink your heating. And here are a few of the ways the Nest Learning Thermostat for the UK can make a difference.
No more programmer.
Programmers are essentially on/off switches that don't even know your home's temperature. The Nest Thermostat learns the temperatures you like - and when you like them - to create a schedule that replaces your programmer's schedule. It also gives you precise temperature control and lets you manage when your boiler is on or off all from one place.
The Nest Thermostat will even notice when no one's home and turn itself down so you're not heating an empty house. And when you're on your way back, you can turn up the heat using the Nest app so it's nice and toasty when you walk through the door.
See your energy usage.
You'll be able to track your last 10 days of heating and see how the weather, your adjustments or Auto-Away changed your energy usage. You'll also get a monthly Energy Report showing how and why your energy use is changing month-to-month and tips to save more.
True Radiant gives you the temperature you want.
No more fiddling with the programmer and hoping you get the temperature right. True Radiant learns how long your home takes to warm up and turns the heat on just early enough to get to the temperature you want on time.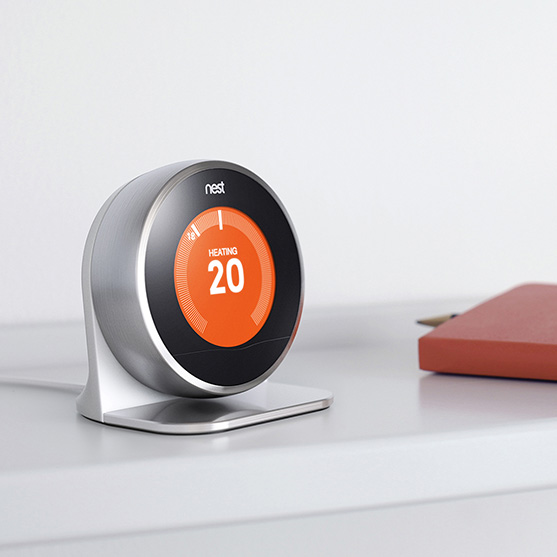 And unlike your programmer, you can choose where to put your Nest Thermostat. If you already have a thermostat on the wall, your Nest can go in the same spot. If you want your Nest somewhere else, we offer the Stand for Nest Learning Thermostat (sold separately). The stand lets you simply plug the Nest Thermostat into a socket, and then set it on a desk or shelf. Whether on a wall or a desk, it will control your boiler wirelessly using the Nest Heat Link.
One other big difference between the Nest Learning Thermostat for the US and the UK is installation. Boilers in the UK use high-voltage wires, so we strongly encourage professional installation, and we have already built up a network of trained Nest Pros to help. https://pro.nest.com/uk/
Installing your Nest Thermostat will take an hour or so. The installer will connect the Nest Thermostat to your Wi-Fi network, make sure it's also connected to your Heat Link and add your programmer's schedule. Once it's up and running, we think it will completely change the way you heat your home.
No more walking back and forth to the programmer. Or guessing how long to turn on the boiler. You'll know how much heat you're using and you'll be able to stay comfortable while also saving energy. Staying warm shouldn't be a hassle. And now it doesn't have to be.