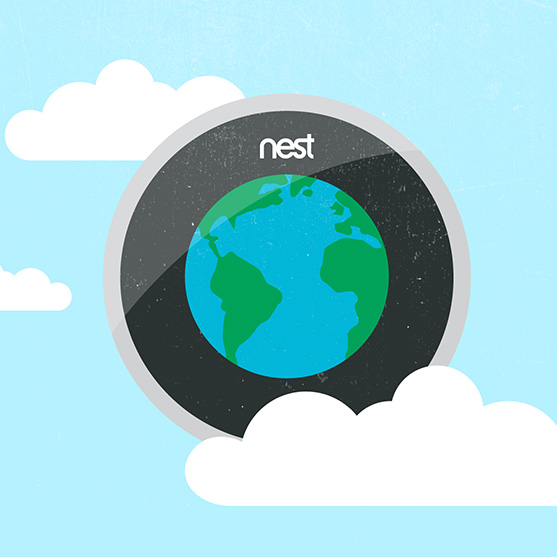 At Nest, we believe that saving energy isn't just about lowering your monthly energy bill. It's also about reducing your carbon footprint. And since introducing the Nest Learning Thermostat two and half years ago, we've helped our customers do just that.
In honor of Earth Day, we're excited to announce that we've crunched the numbers and come to a pretty amazing conclusion: for the majority of our customers, the Nest Thermostat can become carbon neutral in just eight weeks. For some customers, it can take as little as two weeks. We think that's a really big deal. Here's why:
The Nest Thermostat becomes carbon neutral because the greenhouse gases that were created by manufacturing and distributing it are offset by the energy savings you get from using it. Most companies make their products carbon neutral by planting trees or purchasing renewable energy credits. But at Nest we believe activities like planting trees should be in addition to reducing your own emissions – not instead of it. Otherwise it is kind of like paying someone to go to the gym for you instead of getting fit and doing the work-out yourself.
What's even more impressive is that once the Nest Thermostat becomes carbon neutral, it continues to reduce the amount of harmful gases released into our atmosphere. It makes our earth cleaner and healthier. It treats every day like Earth Day.
To figure out just how much of an impact the Nest Thermostat has on your carbon footprint, we had to consider everything that goes into making it – from the materials and manufacturing to the shipping and packaging. Each of these things produces greenhouse gases. And we measured it all. Then we looked at how much energy a Nest Thermostat saves by creating a personalized schedule and switching to Auto-Away when you're out. What we realized is that the net outcome of owning a Nest Thermostat is overwhelmingly positive.
But we didn't stop there. We looked at the cumulative effect of all Nest schedules and energy-saving adjustments compared to what would have happened if our customers had simply set a constant temperature and left their thermostats alone. We looked at what would have happened if there was no Nest Thermostat. No Auto-Away. No Auto-Schedule. Then for fun, we tracked that positive impact over time.
In our December 2012 monthly energy report, we estimated that Nest Thermostat schedules collectively saved an incredible amount of energy, and therefore an incredible amount of CO2. It was like taking up to 20,000 cars off the road for a year. Today, that number could be as high 100,000 cars.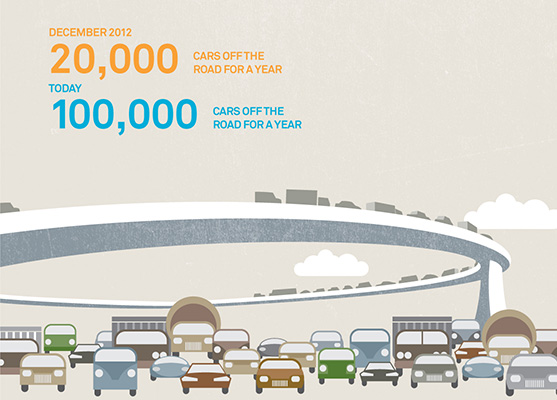 In the August 2013 energy report, we announced that Nest Thermostat schedules had potentially saved as much energy as the Hoover Dam produces in three months. As of today, we estimate that the total energy saved could be over six months.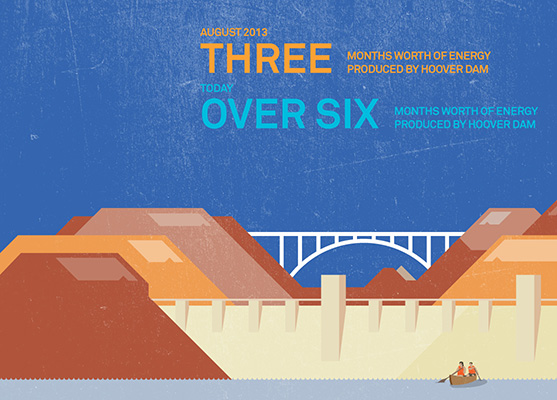 Just last month we calculated in our March 2014 energy report that we had reached savings over 2,050,000,000 kWh. That equals about as much CO2 as 520 million trees can absorb in a year.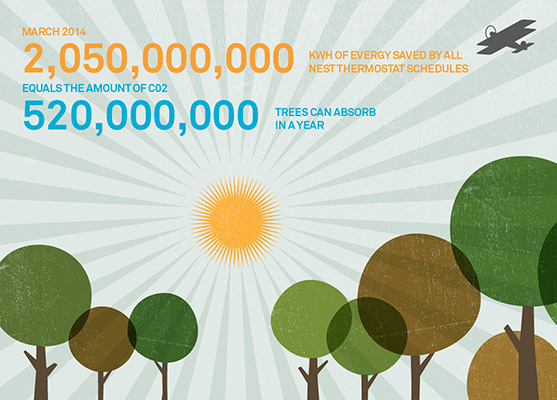 We are incredibly proud of the positive impact Nest has had so far, but our work isn't done. Earlier this month we introduced the Nest Thermostat – and all the energy-saving potential that goes with it – to the UK. And as we continue to grow our Nest community, we're excited to see just how big of a difference we can make in the world.
To help get things started, we're going to plant a tree for every Nest Thermostat sold today on the U.S. Nest Store and Google Play, the newest place to buy Nest. Spread the word >
We're also setting a new goal for ourselves. By next Earth Day, we hope Nest Thermostat schedules around the world can save the energy equal to the annual amount of CO2 absorbed by a forest 50 times the size of Manhattan. That's a lot of energy and CO2 saved. But together we think we can reach that goal and make next year's Earth Day all the greener.