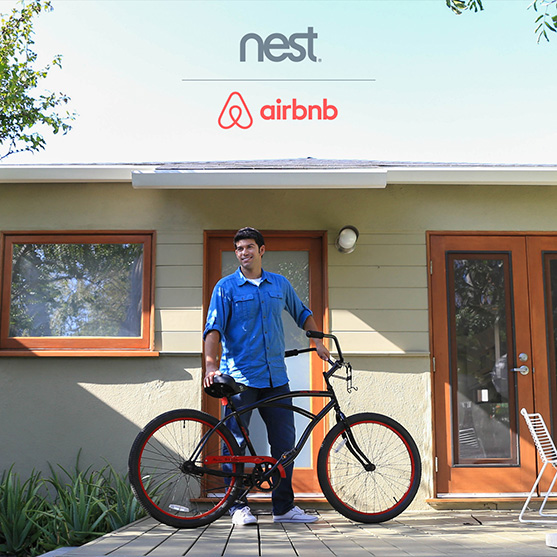 I've been an Airbnb host for two years. I love it - the people who stay, the simplicity of renting, even the design of the site. And our companies have a lot in common: both Airbnb and Nest have revolutionized their industries, reinventing things that most people hadn't realized needed reinventing, changing the way people think about home.
A few months ago, we decided we should work together.
So today we're getting started - select Airbnb hosts around the US are getting Nest Learning Thermostats. We're starting small, but we're working toward a common goal: making homes and travel around the world more energy efficient.
Many Airbnb hosts have already bought Nest Thermostats themselves. Like Michael, a host in California. He's had a Nest Thermostat in his property for over a year. Here's why:
The appeal of Nest for an Airbnb host is clear: no complicated instructions for using the thermostat, no worrying about guests forgetting to turn off the heat. Hosts can set a range of temperatures for guests to use, let Auto-Away handle the energy savings, and make any adjustments they need from the Nest app.
The Nest Thermostat appeals to guests too - as a community they're focused on new technology and saving energy. According to an Airbnb study, their guests use 63% less energy than hotel guests. And as more and more Airbnb homes get Nest Learning Thermostats, they'll be using even less.
If you're an Airbnb host and would like a Nest Thermostat, let us know.