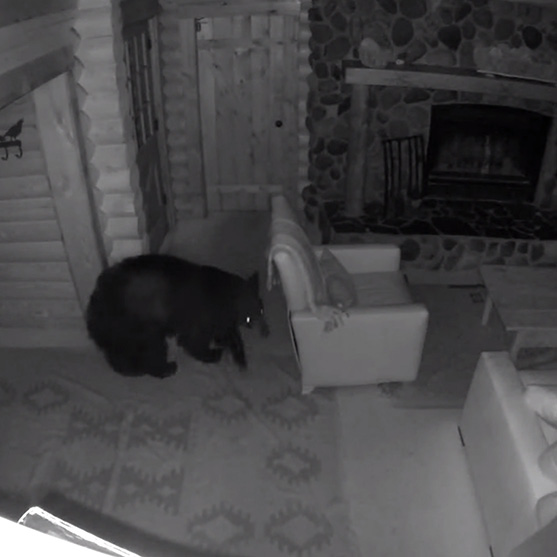 There are things that go bump in the night. Sometimes they turn out to be cat burglars. Sometimes they turn out to be cats. Or bats. Or birds. Or bears.
And that's why we love Dropcam:
Submitted by Herb: "I have had SIX bear break-ins: back door, front door, garage door, window #1, window #2, window #1 (again). [This time] I heard the alert come through and actually tried to yell at the bear through the Dropcam."


Another one submitted by Herb: "Because the window was broken (or the word got out in the woods), the following night a raccoon came in through the same window the bear broke. When I saw the motion alert, I was expecting to see another bear...but instead watched a raccoon walk around my living room."


Submitted by David: "After we put [Dropcam] up we were excited to see little birds hatching and then the entire progression of the family until they finally left the nest. We were enthralled and watched the nest many times a day. We also loved using the time lapse feature to see an entire day of activity. It was fascinating to see the hidden lives of the little birds we see around us all the time."


Submitted by Geoffrey: "My favorites are 'waving to the camera' and when he falls off the ceiling. If you crank the volume you hear his suckers let go, it's hilarious!"
Have you caught something amazing on your Dropcam? Send it over. We'd love to see it.