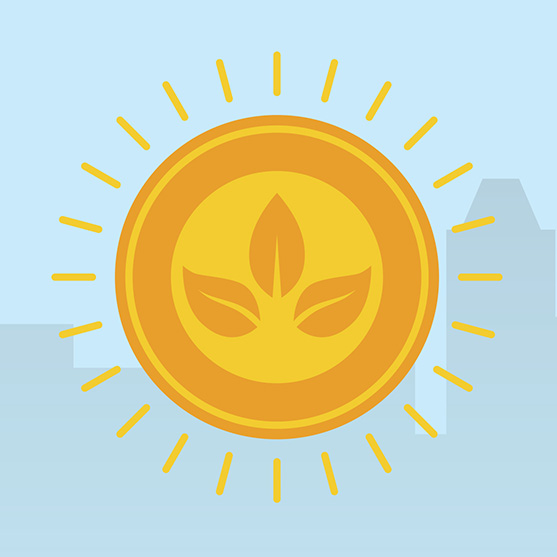 At Nest, the small talk around the coffee machine is a little different than at other offices. Temperature algorithms and smoke sensors are frequent topics, but lately it's been all about LEED. If you're not familiar with LEED, it stands for "Leadership in Energy and Environmental Design." And it's the world's most recognized design standard for sustainable building. It's also really tough to earn.
To become LEED certified, buildings have to earn a lot of credits. And there are credits for all kinds of things. For using sustainable materials. For helping people save water and use less energy. In March, the US Green Building Council introduced a new LEED credit that has everyone here talking.
The new credit is for building temperature controls that learn and give users feedback on their usage. It encourages controls that program themselves and save a bunch of energy. This new credit rewards exactly what a Nest Learning Thermostat is designed to do. This means buildings that are going for LEED certification can earn a valuable credit simply by installing Nest Thermostats. It also means the world's standard for green buildings recognizes the impact a Nest Thermostat can have on energy savings.
So just imagine the impact of 248 Nest Thermostats in one building.
Recently, a new apartment building in Boston — called 315 on A — applied for this new credit and the 248 Nest Thermostats inside helped it earn its LEED Gold certification.
The systems necessary to earn LEED credits can be complicated. And HVAC systems are often the most complex. For instance, large skyscrapers often earn points by creating a climate control management system with multiple computers on multiple floors.
315 on A is proving that those systems don't have to be so complicated in order to save energy. It's also proving that LEED certification can help save a ton of energy. One resident had a December energy bill that was 1/10th of the average bill in Boston.
There are LEED buildings that consume 25% less energy than the average commercial building. And these reductions matter to more than just our bills. Our homes, skyscrapers and other buildings use 40% of our energy in the US. And every watt we save helps reduce our carbon footprint.
For most of us, our home is the only building we have control over. So that's where we can make the most difference. And there are already over 11,000 LEED certified single-family homes out there to inspire us. If you'd like to learn more about certification, check out this LEED for homes report. You can get ideas from the interviews with architects and developers dedicated to green homes.
Even if you're not looking to renovate, there are easy steps you can take to help your home save a bunch of energy. Simply installing a Nest Thermostat and teaching it well can save up to 20% off your heating and cooling bill. It programs itself by learning the temperatures you like and when you like them. Having proper insulation or using energy-efficient light bulbs can also make a difference in your energy bill. These small, easy steps add up to big savings and less greenhouse gas emissions.
Learn more about saving energy.
Here at Nest, we've been thinking and talking about the energy impact of our buildings for quite a while. Our collective energy savings grows with every new Nest Thermostat. As we take additional steps to save energy, the impact grows even more. And these efforts make all the difference in the world.