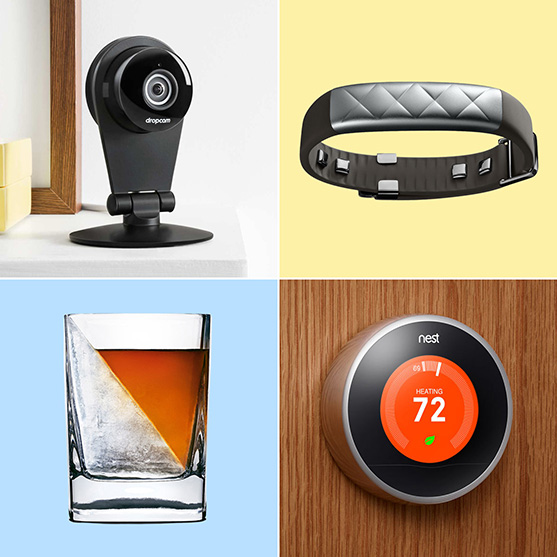 Every year, we ask everyone at Nest to ponder the gifts they want to get (or give) this year, and the result is always a wonderful, strange, techy, beautiful, unique list of presents for pretty much anyone.
If this gift list isn't enough for you - or if you want another peek into our collective psyche - may I also recommend the wish lists from 2013, 2012 and 2011.
And now, on to the best gifts of the season.
For the home.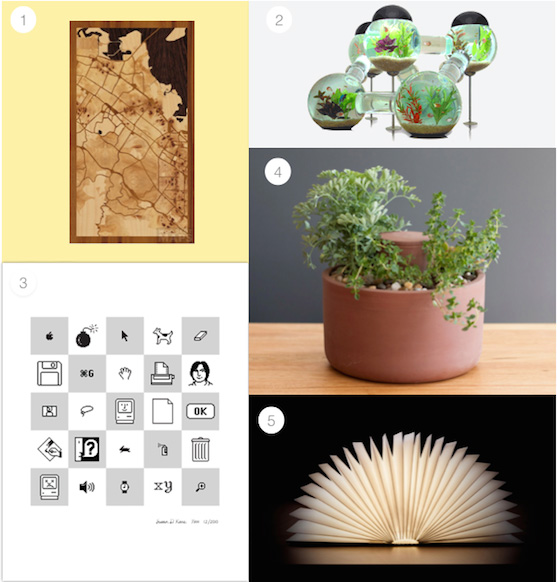 For the geeks.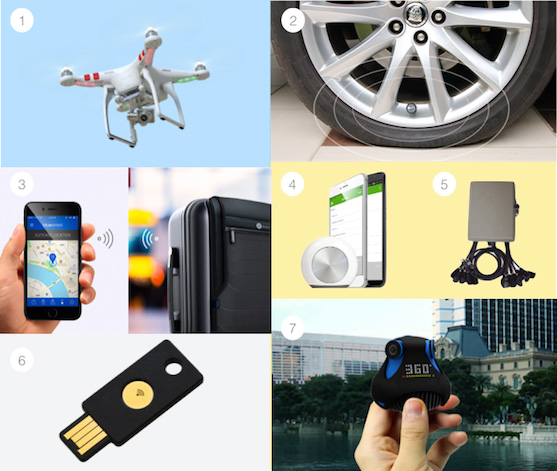 All Andy S. and Jeff B. want are Phantom drones that take amazing photos of everything. Is that so much to ask?
Steve P. wants to keep his growing family safe with FOBO Tire, a sensor that reports his tire pressure.
Alberto would like a smart suitcase that connects to his phone so he can find it and lock it remotely.
Kristen is getting Hiku for her husband so they can scan what they need to pick up from the store and automatically add it to a shared grocery list.
DWK isn't screwing around with this year's Christmas lights. He's requested a Light-O-Rama starter kit and is going to destroy his neighbors with Christmas spirit.
Denys will be keeping his data secure with a YubiKey NEO for two-factor authentication.
Eric L. wants to take 360º pictures for the holidays.
For the kids.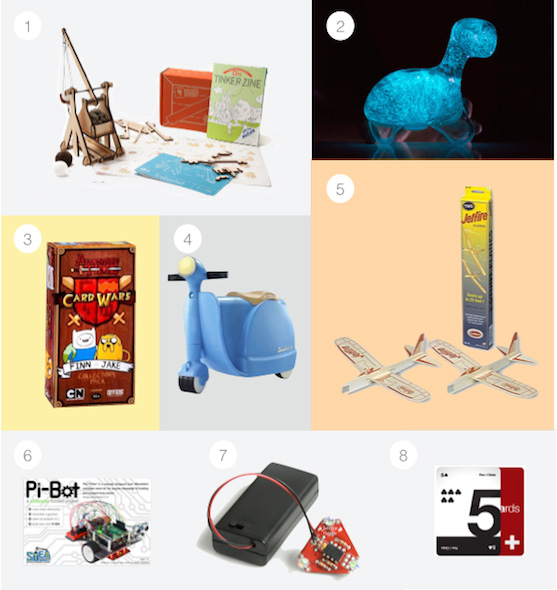 Sophia is gifting one-year subscriptions to Tinker Crate, which delivers a new experiment in the mail every month.
Sophia also thinks kids would love Dino Pet, a toy pet that photosynthesizes during the day and glows at night.
Noelle is giving everyone Adventure Time: Card Wars.
Trang's three-year-old is getting a scooter/suitcase Skootcase.
Julia is giving these amazing planes to the Creative Team at Nest, who are not technically children, but are close enough.
Jeff is training tiny engineers with a Pi-Bot.
Brian wants the SparkFun Lectro Candle Kit to teach his kids the basics of electronics.
Julia thinks it's never too early to introduce kids to fine fonts with helvetica playing cards.
For looking cool.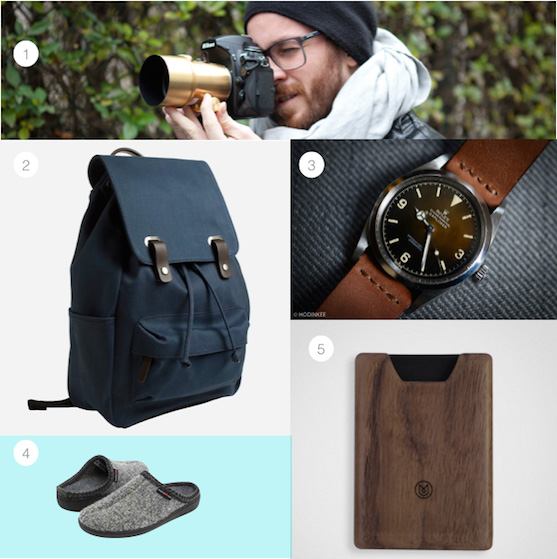 Scott M. wants to look at cool things with this cool Petzval lens.
Manik is giving all his cool friends this twill backpack.
Tommy wants the incredibly cool Rolex Explorer.
Dina's feet are always too cool, so she's getting the best slippers in the world.
Manik also loves this beautiful, minimal Madera wallet.
For getting moving.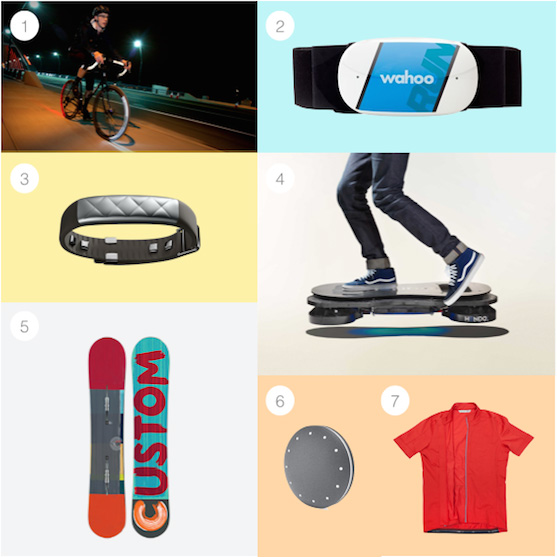 Rhianna wants Revolights for her bike.
Noelle wants Wahoo TICKR Run to track his heart beat.
Manik is looking for a Jawbone Up3 to keep track of his fitness stats.
All Jeff has ever wanted is a hoverboard.
Tom would love a Tom Burton Custom snowboard.
Evelyn loves keeping track of her activity with Misfit Shine and is getting them for friends and family this year.
Toshiro would love this Cedar Cycling Jersey for his bike rides.
For the audiophile.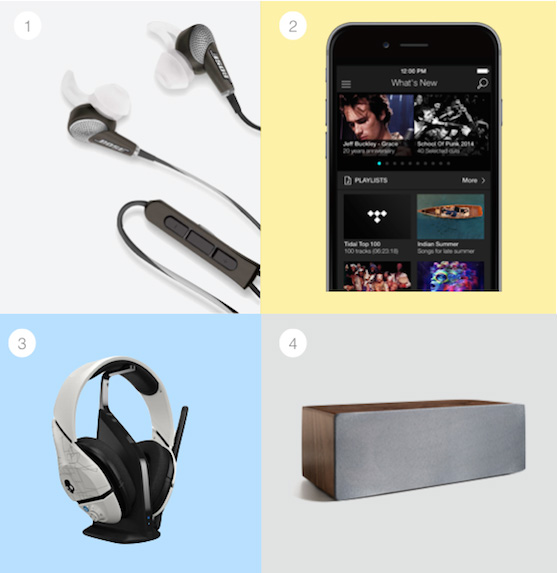 Kate wants Bose QuiteComfort Noise Canceling Headphones to cancel out all the noise the rest of us are making.
Noelle wants a subscription to Tidal for high-fidelity music streaming.
Aster is looking for a Skullcandy Surround Sound Wireless Gaming Headset under the tree this year.
Kevin P. wants the classiest Bluetooth speakers on the market.
For the hungry.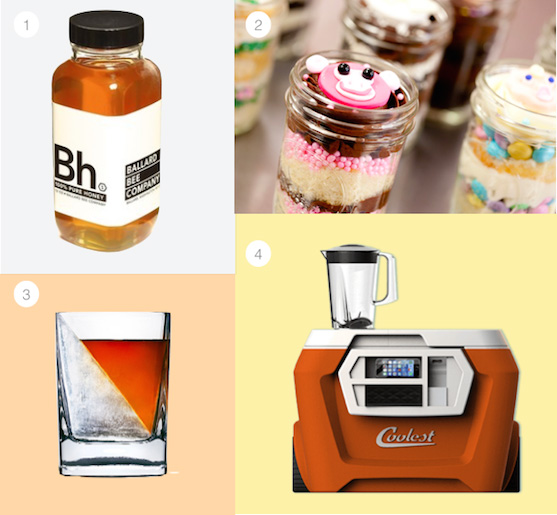 For the literary.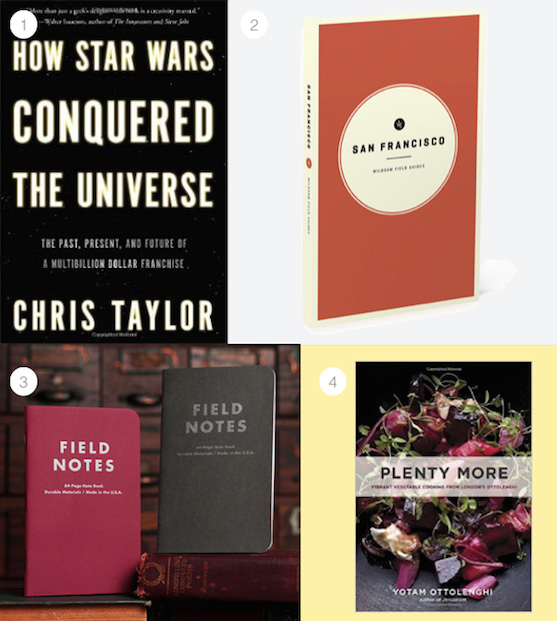 And, of course, let's not forget the best gifts of the year: the Nest Learning Thermostat, Nest Protect: Smoke + Carbon Monoxide alarm, and the Dropcam: Wi-Fi Video camera. If you're not sure what to get someone this year, give them warmth, safety and peace of mind.