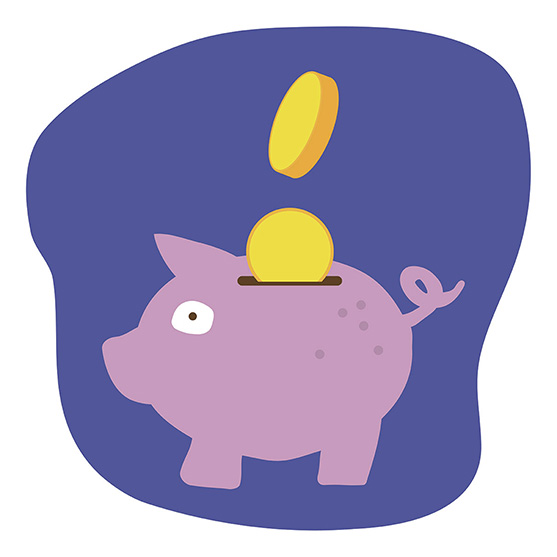 So here's the weirdest thing about programmable thermostats: it's hard to prove how much energy they save or if they save energy at all.
Most thermostat makers – and the EPA – have said that programmable thermostats could save you 20% or more on your heating and cooling bills. To get to 20%, they usually use a model that looks at how much a well-programmed thermostat could save versus a thermostat that's left at the same temperature literally all the time, day or night.
But in real homes, the numbers just didn't add up. Most people don't program their thermostats – they're too complicated. They didn't see the promised savings. And that's one reason why programmable thermostats lost their Energy Star rating in 2009.
Nest is different.
Nest isn't a programmable thermostat. It's something entirely new: a learning thermostat. Instead of asking you to set a schedule, Nest creates one for you based on your daily routine and what temperature you like. It learns about you, it learns about your home, and it automatically adapts. That's why 95% of Nest Learning Thermostats have personalized schedules without any confusing programming needed.
And Nest Thermostats get better over time. Thanks to automatic software updates, the Nest Thermostat you buy actually gets better at saving energy the longer you own it. Over the past three years, we've updated the thermostat more than 30 times, and added new features to help people save even more.
Nest is constantly improving. And that's why we decided to do something no other thermostat maker has done: find out how much our thermostat saves. In real homes. For real families. Across the country.
Two independent studies and one internal study later, here's what we know:
On average the Nest Learning Thermostat saved US customers about 10-12% on their heating bills and about 15% on their cooling bills. We've estimated average savings of $131 to $145 a year, which means the Nest Thermostat paid for itself in under two years.
Our internal study gathered energy data from homeowners across America before and after they installed their Nest Thermostats. In addition to that, two independently funded, designed and evaluated studies looked at families in Oregon and Indiana. Some saved less on their energy bills, some saved more, and many likely experienced events - like long vacations or new babies - that affected their energy bills more than switching thermostats ever could. But on average, after people installed Nest they saw real savings.
The proof is in the numbers. And the numbers are in the Nest Thermostat Energy Savings White Paper. It's not the most riveting read, but with it we can finally say something our customers have been saying for years: the Nest Learning Thermostat saves energy.