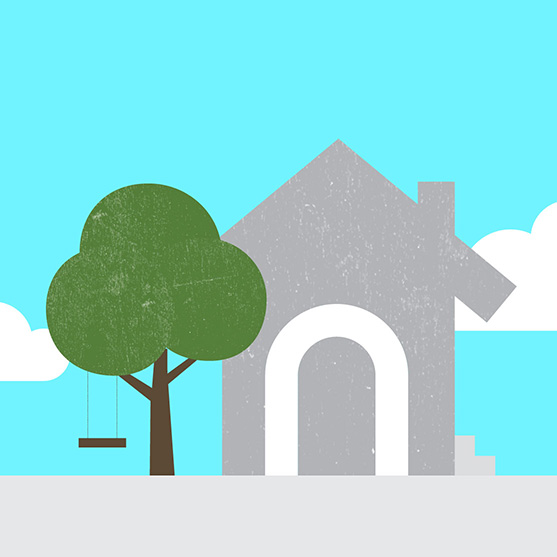 Nest used to be just a thermostat company. We made thermostats, you bought our thermostats, and every month we emailed you a detailed, personalized Energy Report to help you understand what your thermostat was up to and how you could save energy.
Now we do more. We don't just make thermostats. We make smoke and CO alarms. We work with other companies to create the thoughtful home. So today we're introducing the Nest Home Report.

Here's how it works: the Home Report still tells you everything you need to know about your Nest Thermostat in an energy summary – how many hours of heating and cooling you used, how many Leafs you earned, why your energy use changed, interesting facts, and tips to save more. You'll still get a single report that summarizes energy use for all your Nest Thermostats – or multiple reports if you have them installed in multiple homes.
But if you have a Nest Protect – or a few Nest Protects – you get something completely new: a Home Report with a safety summary.
At the top is a quick update about your smoke and carbon monoxide sensors and how all your Nest Protects' batteries were doing at the end of last month.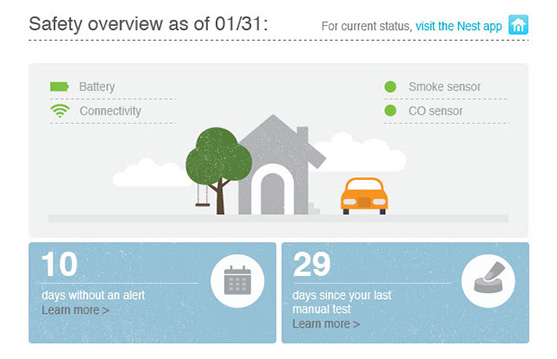 Most likely, all the icons will be green and you'll be good to go. We'll just let you know how long it's been since you got a Heads-Up or Voice Alarm or did a manual test. Regulations recommend you test your smoke detector every month, so we want to help you keep track. But if there's something that needs your attention – like batteries running low – you'll see a yellow icon. Critical issues like faulty sensors will be in red.
Then, if you've had any smoke or carbon monoxide in the house last month, you'll get an alert history.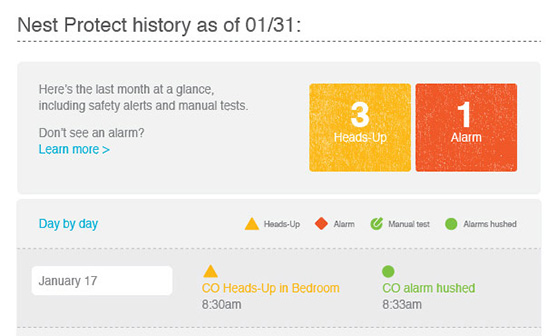 Here you can see when smoke or CO were detected, if you only got a Heads-Up or if things got serious enough for an alarm, and if you hushed the alarm. Of course you can track all of this info day-to-day in Protect History in the Nest app too.
The Home Report will also show a safety tip and highlight a Nest Protect feature. And that's it. Everything we think is most interesting and relevant about your Nest products, customized for your home and delivered to your inbox monthly. But we're just getting started. There will be more data, more products, more tips.
Your house is unique. It's filled with a million little details that have gone overlooked for years. It's about time it had a monthly email.