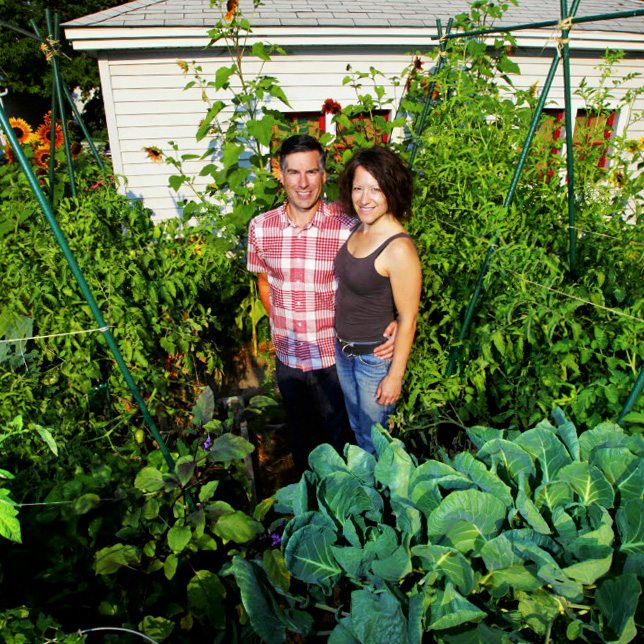 Beautiful was always important. So was simple. Clean. Connected. But those things don't define the Nest Learning Thermostat for us. Our driving goal was always energy savings: what can we do to save more without sacrificing comfort? How can the Nest Thermostat pay for itself?
Recently we got the data to prove that the Nest Thermostat really does save energy – about 10-12% on heating and 15% on cooling. Based on typical energy costs, we estimate average savings of $131 to $145 per year.
Those numbers are due in large part to two Nest-exclusive features: Auto-Schedule and Auto-Away. But that's not the only way to save energy, and even how you use those features can change what your bill looks like month-to-month.
Most people don't think about all those little things. But we do. And so do our Energy Advisors.
Starting this month, we have specially trained Energy Advisors in our support center. Call in and they'll spend some time figuring out ways you can save more energy with your Nest Learning Thermostat. We know there's a lot of technology in that little thermostat, and we want to help you make the most of it. Every consultation is completely free and available Monday through Friday, 7am-4pm PST. Just call 888-279-9442.
The good news is that saving energy with your Nest Thermostat is easy. We spoke to a few customers to hear how they've saved money with Nest.
Rommel in Illinois "Nest has really helped us manage and keep track of how much energy we're using. The nicest feature is Rush Hour Rewards. Our energy provider works with Nest and they run Rush Hour Rewards in the summer. It really didn't affect our day-to-day comfort at all and we got a rebate at the end of the summer that paid for half the thermostat."
Joe in Oregon "I love that I can see the savings month to month and that it turns itself down when I'm away. It inspired me to do a big weatherization project for my house. And I'm averaging about $40 less on my energy bills a month in the wintertime."
Alex in Kansas "I installed it myself, which by the way was the easiest thing I've ever done. And I've noticed a pretty decent change in my energy costs. On average in the summer I save $20-30 a month and $10-15 in the winter."
Carolyn in Boston "We created a little apartment in our home – and we've had tenants from all over the world. We've had tenants who turn on the heat in August! So the fact that Nest automatically turns to away when they walk out the door and learns the patterns of when they come and go – it's so much better than if it were a standard thermostat that would just keep running at 90º."
Quintin in Wisconsin (pictured at the top of this post with his lovely wife Jamie) "We have a fairly old home – built in 1924. Energy upgrades have been slow and we have really old drafty windows. So we got Nest as a way to manage our comfort levels in an old drafty house.
We're energy misers as-is. We keep the house at 66º, but when I'm gone during the day it goes into Auto-Away and Nest helps us get the biggest savings out of a really fluctuating schedule."
If you'd like to see similar energy savings in your home, we have a few tips:
Teach Nest well. Nest is a learning thermostat, so it does most of the work for you. But in order for Nest to learn, you need to teach it. Model good behavior – like turning down the heat when you go to bed – and Nest will catch on after a few days and start doing it for you.
Try an easy 1ºF change. On average, for every degree you lower the heat, you can save 2% on your energy bill. Most people can't tell the difference between a room set one day to 70ºF and the next day to 69ºF. In fact, the difference in temperature between your nose and your toes is likely to be greater than 1ºF.
Use Away wisely. The more efficient your Away temperature, the more you save when you're not home. You can set it as low as 45ºF or even off, although we don't recommend that in this weather. You can also start saving the second you walk out the door by turning Nest to Away manually rather than waiting for Auto-Away.
Remember that turning the heat up higher won't make it go faster. If you want to heat to 70ºF, then turn it to 70ºF. Cranking the heat up to 78ºF won't warm things up any faster, but you do risk forgetting the temperature you've set until you start sweating through your clothes. Check Time-to-Temperature whenever you change the temperature – you'll see how long the heater will run and can adjust the heat to save energy.
Use your fan sparingly. A lot of people like to run the fan of their heating and cooling system to eliminate hot or cold spots in the house and keep the temperature even. But a typical fan uses more energy than many homes use for lighting, and running it all day uses as much energy as an air conditioner would if left on for three hours straight. Instead, you can schedule the fan to come on for a few minutes every hour or at various times during the day.
Adjust your radiators and vents. Any time you're overheating one room just to be comfortable in another, you're using extra energy. If you find that some rooms in your home are too cold or too hot, try making gradual adjustments to the vents or radiators in each room and close the vents for a room that heats up too quickly.
Look for dirty insulation. There are a couple easy ways to spot big leaks at home. The easiest is to go up to the attic and look for dirty insulation – that dirt shows you where warm air is traveling through the insulation and out of your house. Fixing it is a good do-it-yourself project or quick work for a professional.