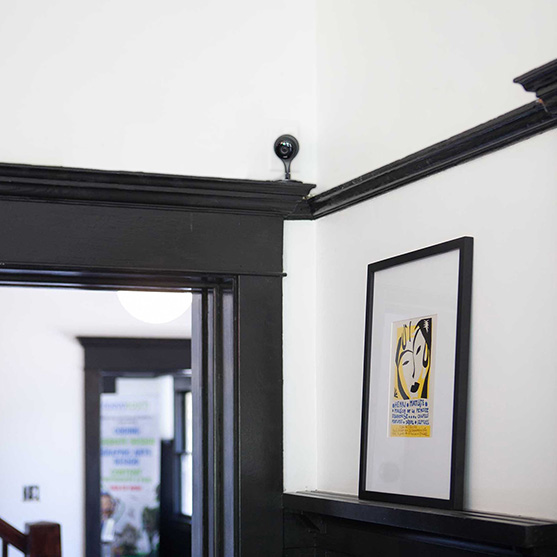 Home means a lot of things to a lot of people – comfort, safety, warmth, a place you can always come back to. But it also means inspiration. A creative spark. The first step on a path leading somewhere new. And that's where we decided to focus when we got the chance to partner with GOOD magazine.
We wanted to find a house that inspired us. And we wanted to help it inspire others. We found what we were looking for in south LA.
It's called the Big House; a 100-year-old craftsman, three stories tall. On the 3rd floor lives a man named Jorge Nuño and his two young sons. The other floors feature offices, a film room, classrooms and dozens of teenagers who wander in and out at all hours to do homework, learn photography, or code their own websites. The Big House is the beating heart of Nuevo South, a community organization Jorge founded to inspire the kids in the south LA neighborhood where he grew up.
But it's also just a house. An old house, with old walls and old paint, and furniture worn from years of use. The things kids do in that house are life-changing – making art and websites and movies – but the setting didn't reflect that potential.
So a bunch of Nest employees, some people from GOOD, and designer Casey Keasler went down there a couple weeks ago with armloads of paint, plans, furniture and Nest products to redesign three rooms in the Big House. We replaced the only smoke alarm in the house with 10 Nest Protects, installed a Nest Learning Thermostat, and dropped a few Nest Cams around the house so Jorge can keep an eye on things.
We also sanded, painted, chatted, brought in new furniture by the truckload and deeply (and briefly) scared Jorge by painting the wood trim black.
Here's what it looked like. We took a timelapse video and a ton of pictures: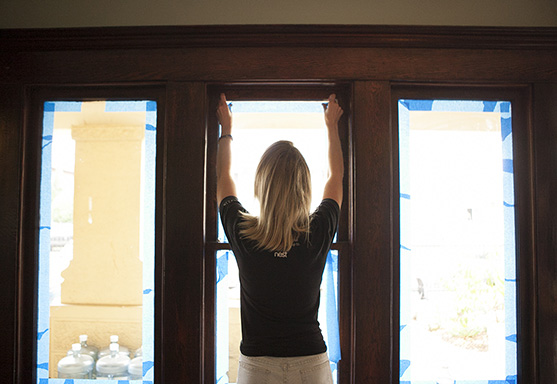 Measure twice, cut once. The first few hours were spent prepping the space: cleaning, taping off windows, and covering the floors.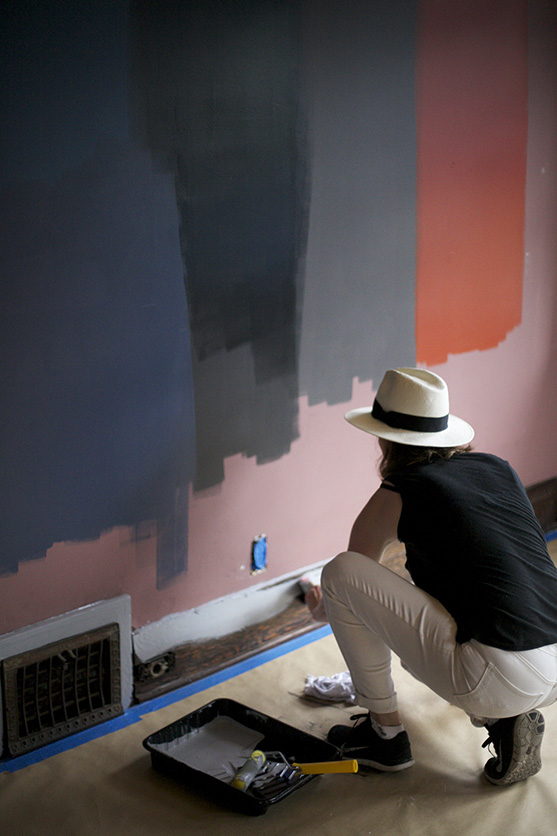 Casey Keasler, the interior designer for the project, testing the paint colors and priming the baseboards.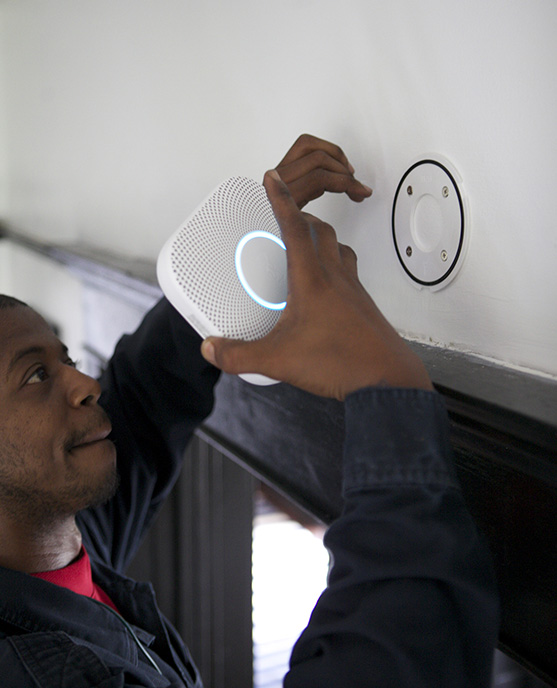 We installed 10 all-new Nest Protect smoke and CO alarms throughout the Big House.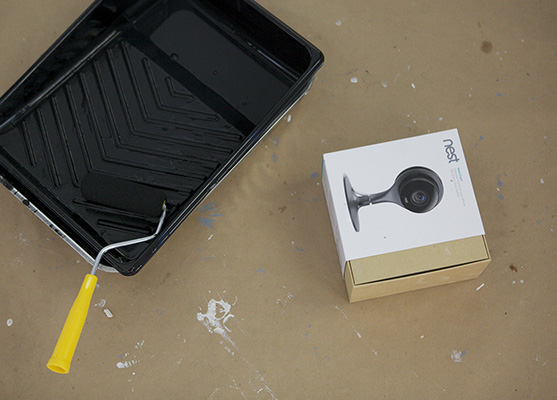 A lot of Nest Cams. And a lot of black paint.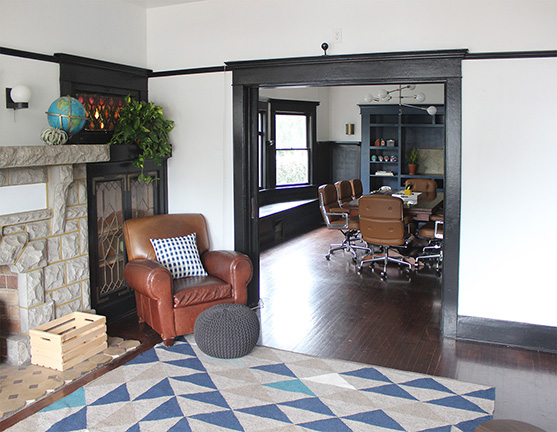 All of the sanding, painting, and cleaning paid off – the end result is an inspirational, bright, sunny space for the kids to use.
Want to see all the before and after and all the kids that dropped in to help? Take a look at our Pinterest board.