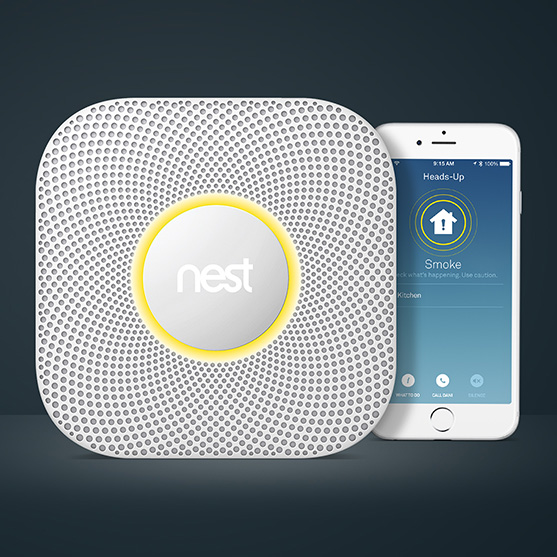 Fire Safety Week began back in 1922 to commemorate the Great Chicago Fire and educate people about fire hazards and prevention. Here at Nest, we want to help spread the word. So we're working with The New York Times, insurance and home warranty companies, and the Leary Firefighter Foundation to promote fire safety in a few different ways.
A lot has changed since the first Fire Safety Week, including fires themselves. Modern homes are filled with synthetic materials that burn faster and hotter, and open floor plans let fires expand quicker. In fact, today's homes burn eight times faster on average than they did 30 years ago.
To highlight the problem, we worked with The New York Times' T Brand Studio to produce an interactive piece on the dangers of today's fires. At the heart is the story of the Ware family in Church Hill, Tennessee, whose home of 15 years was lost in just minutes. Watch the video>
Because today's fires burn so fast, prevention and preparation are critical to keeping safe. Make sure your smoke alarms are working, test them every month, and have an escape plan. Experts also recommend interconnected alarms, like Nest Protect. When one of them senses smoke or CO, all the Nest Protects in your home speak up to warn you.
Insurance and home warranty companies know that Nest Protect helps keep you safe. So we're partnering with them to help you get discounts on a Nest Protect and on your insurance premiums. Click here to find offers in your area.
Finally, we want to help the people who are doing the most to keep our communities safe – our local firefighters. Nest is teaming up with The Leary Firefighter Foundation to give $25,000 grants for new technology and equipment to two fire departments in need.
This week, we're excited to join the National Fire Protection Association, firefighters, retailers and other smoke alarm companies in calling attention to fire safety. Because it's something we think about every single week of the year.