There's one thing we're endlessly curious about here. We're fascinated by technology and safety and energy, but really the most important thing at Nest is home. What it means to people. How to make it better. So the Nest Home Index asked a couple thousand homeowners across the US about their houses, what's inside them, what their plans are and what matters most.
The things we noticed most were the differences.
There's a generation gap. Millennials and Baby Boomers think of home – its permanence, its importance – differently.
The easiest way to see the change is with one number: 5.4.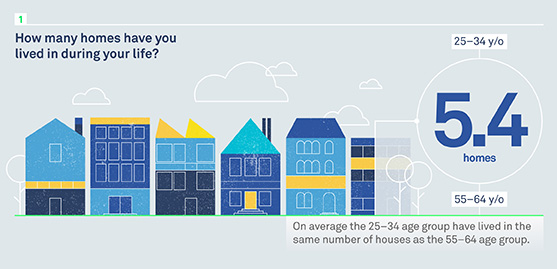 Both 25-year-olds and 64-year-olds have lived in around five homes in their lives, despite 64-year-olds having lived more than twice as long.
Even though the older and younger generations got into the market at the same age – 27 on average – young home buyers are quickly on the lookout for their next house. And the next.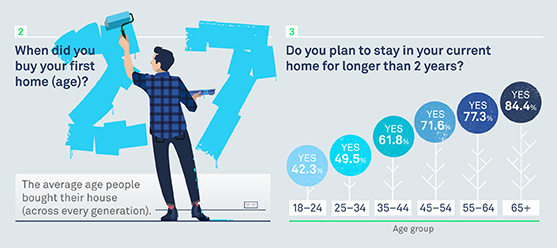 And they'd ditch their house right now if they got the right offer.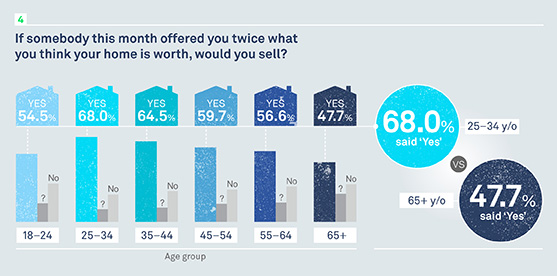 Our favorite rooms in the house change as we get older.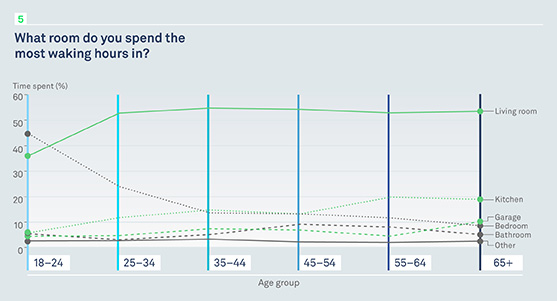 And the older we get, the neater our bedrooms become.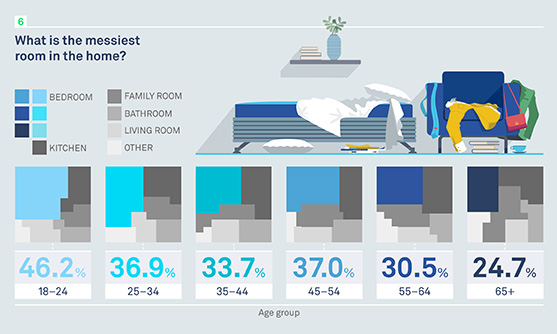 Turns out different generations value different things at home.

We usually think of our love for home as a single, monumental thing. It's such an essential human emotion – the comfort of walking in our own door, to embrace our own family, sit on our own couch.
But for many people that feeling can shift from place to place more easily than it could for our parents and grandparents. The feeling of home doesn't have to be tied to a certain house anymore.
That's interesting. Also interesting: why 45- to 54-year-olds spend more time in the bathroom. We'll have to run more surveys.
To see more results from our first ever Home Index, follow us on social:
@Nest on Twitter
@Nest on Facebook
@Nest on Instagram
Source: Online surveys of 1100–2000 US Internet users from 10/10/15 through 10/21/15.