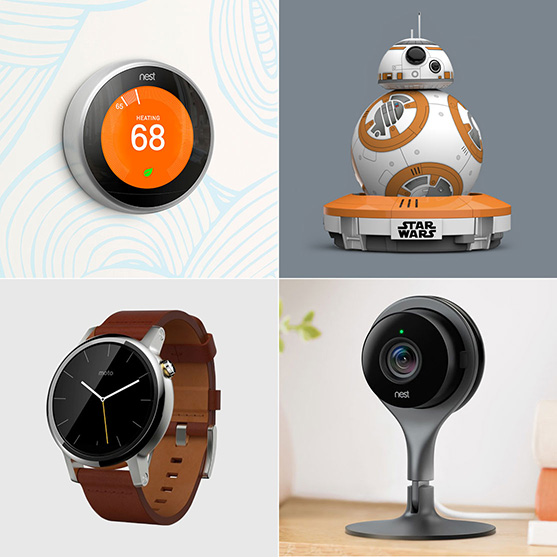 There are a lot of traditions at Nest. Wednesday barbecues, Friday paper airplane battles, weekly drinks at the local bar. But my personal favorite is this. The annual gift guide. It's not a highly curated piece of marketing – it's just the good, weird, funny, unexpected, bizarre or entirely sensible ideas of everyone at this company.
And if this isn't enough, I highly recommend the wish lists from 2014, 2013, 2012 and 2011.
Gifts for drinkers.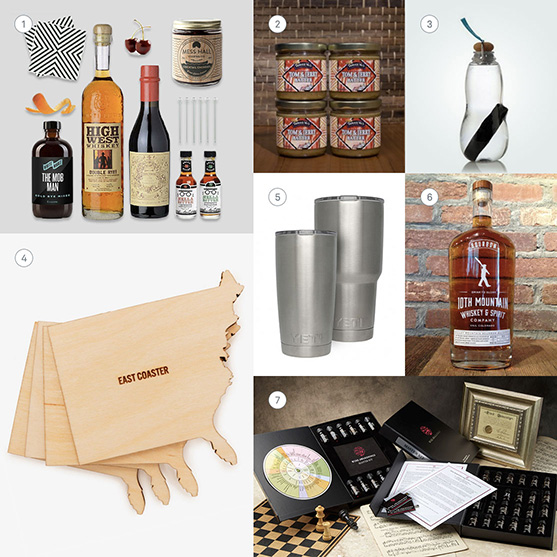 Kristen had the brilliant idea of sending all her loved ones these classic cocktail kits.
Ken suggests everyone warm their spirits with this hot rum mix. Just follow his recipe: A hot 6 ounces of half and half or milk in place of water. One shot of 75% dark rum, 25% brandy, 1 heaping tablespoon of the batter (or a little more). Now it's happy holidays.
Abdul likes giving these Eau Good Water Bottles with charcoal filters built in.
Laura is giving out these delightful West, East and Gulf Coasters.
Mark S. loves that these Yeti tumblers are double insulated to keep drinks hot or cold all day.
Mike V. would like some 10th Mountain Division Bourbon, please.
If anyone would care to give Kristen the Wine Awakening Master Kit so she could figure out which wines have hints of leather or citrus or nail polish remover, she would be much obliged.
Gifts for eaters.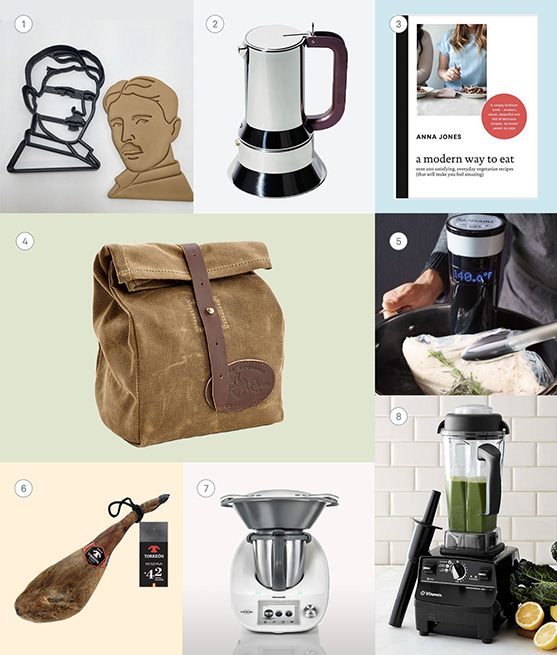 Gifts for kids.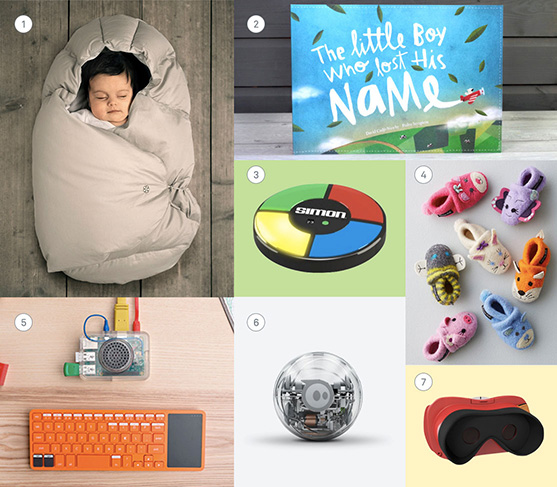 Rushabh's expecting his first baby in January and will give him or her a first gift of this cozy Cocoon Bag.
Emily loves these children's books that can be customized with your kid's name.
Jen likes bringing home classic games like Simon for her kids.
And she fell in love with these tiny slippers. Because who could resist tiny slippers?
Lauren already bought her kids Kano, a computer and coding set for kids 6 and up.
Maxime got his 5-year-old a Sphero SPRK, a little robot that you can control with code. We start 'em early at Nest.
Suzi wants to give out Mattel View-Masters that take a classic design and replace those little film reels with actual virtual reality.
Gifts for lovers of leather.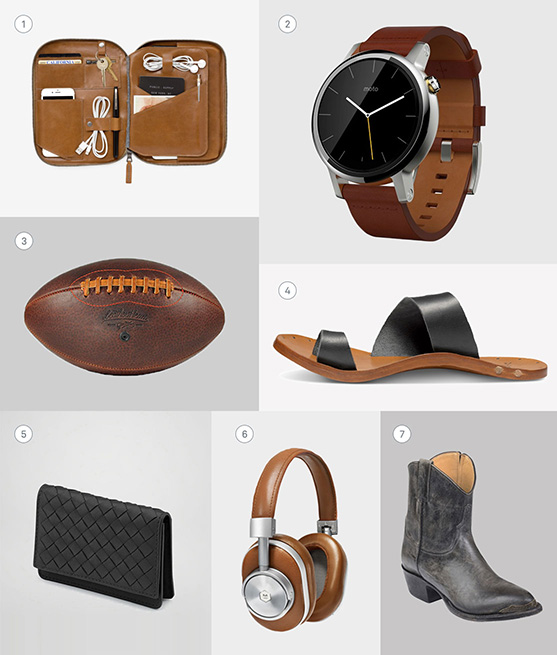 Gifts for geeks.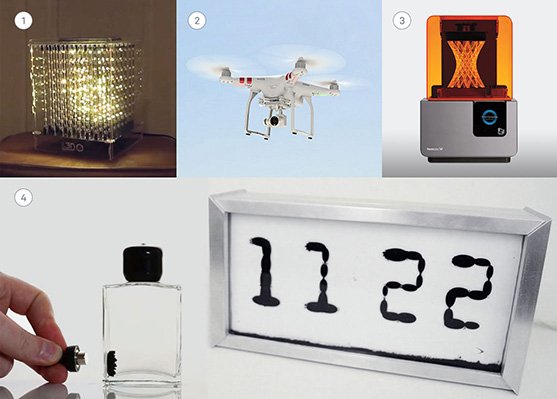 Gifts for Star Wars geeks, specifically.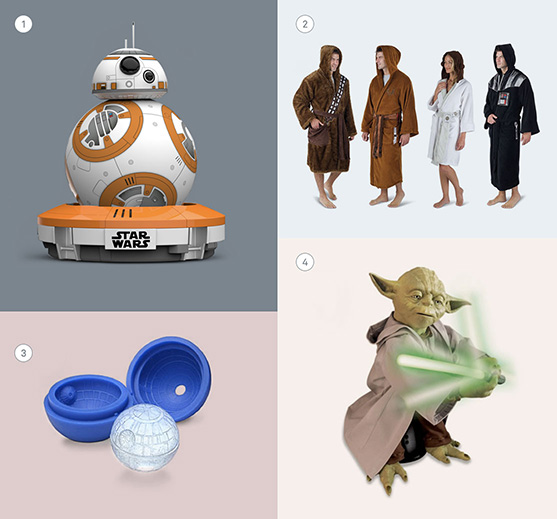 Gifts for home.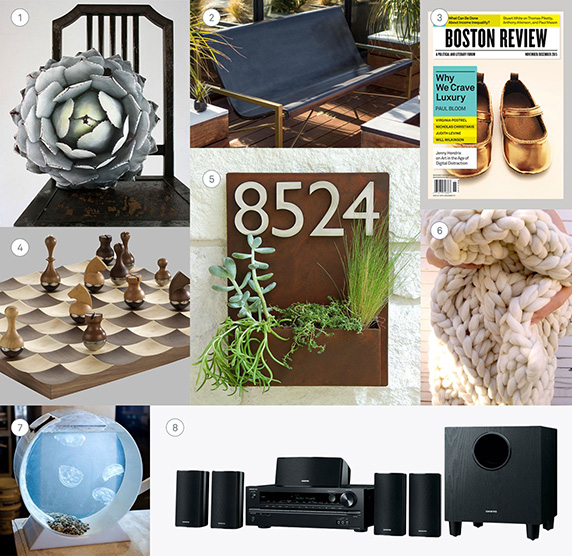 Gifts for travelers.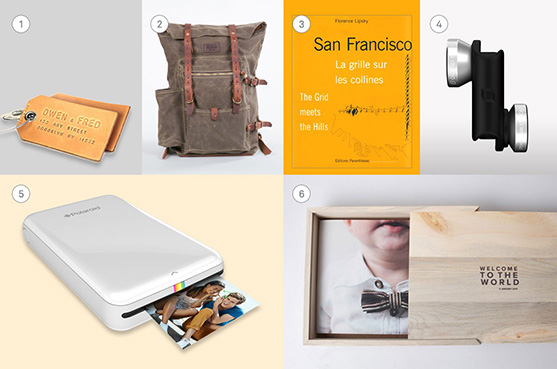 Julia D. wants to get a personalized leather luggage tag. Because traveling in style starts with the luggage.
Speaking of which, Jonathan has his eye on this beautifully rugged (and virtually indestructible) Wilder bag.
Jonathan knows not everyone on his list is a globe trekker. So he's encouraging them to explore locally with a dreamy book on San Francisco hills.
Andy plans to step up his vacation photo game with an Olloclip lens for iPhone.
Which means he might as well get this pocket-sized Polaroid Zip photo printer to go with it. Tip courtesy of Yuliya.
And if you like seeing people cry at Christmas, try YeYe's suggestion of a wistful wooden photo box.
Gifts for lovers of the thoughtful home.