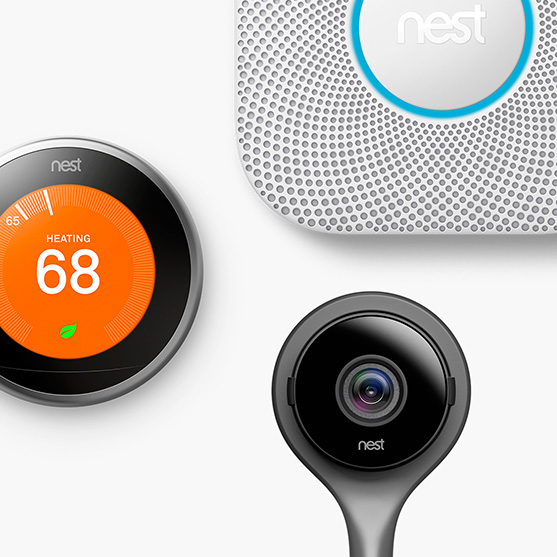 2015 has been a great year. Our three new products, Nest Cam, 2nd gen Nest Protect and the 3rd gen Nest Learning Thermostat, are making homes more thoughtful. They're keeping families safe. And saving energy. With the help of our Works with Nest developers, the Nest ecosystem gets bigger and better every day. And new energy and enterprise partners are on board to help our customers save. What more can we ask for? Here's what made this year our best year yet.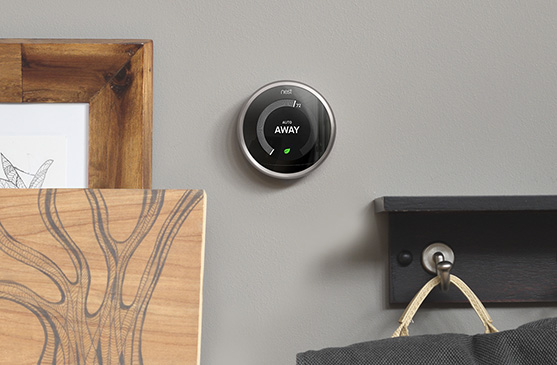 The Nest Learning Thermostat
This fall, we launched the 3rd gen Nest Learning Thermostat in the US, Canada and Europe. The new design is even more beautiful. It's even better at learning. But the best part? It's proven to save energy. In less than two years, it pays for itself.
The Nest Learning Thermostat saved around 2 billion kWh of energy in 2015 alone. That's equivalent to the energy used by 14 million TVs per year.
When you choose an energy-saving temperature on the Nest Thermostat, you'll see a Nest Leaf. By adjusting it just one degree lower or higher than you're used to, you can save up to 5% on your heating and cooling bill. Our customers love the challenge. In fact, they've earned nearly 300 million Leafs this year.
When everyone leaves the house, the Nest Thermostat turns itself down using Auto-Away. That saves energy because you're not heating or cooling an empty home. We've calculated that by the end of December, Nest homes will have hit 1 billion Auto-Away hours. That's 1 billion hours of heating or cooling saved.
Nest Pros love the Nest Thermostat, and they tell their customers everything they know. As of 2015, we have nearly 77,000 Nest Pro installers worldwide.
Nest Protect
Nest Protect has redefined what we should expect from smoke alarms. Because it doesn't just beep when there's danger. It gives you information you need to get out safely. It alerts your phone if you're not home. And it even works with other Nest products to keep your home safe.
Here's a story from one of our customers, Susan Johnson, that reminds us how important our work really is:
When Susan moved into her home two years ago, she installed all three Nest products: Nest Learning Thermostat, Nest Protect and Dropcam Pro. Earlier this year, she made a quick breakfast and left the house to take a two-day vacation, leaving her 9-year-old cat at home. The next morning, she woke up to a notification on her phone alerting her of carbon monoxide in her home. Susan checked her Nest Cam to confirm Nest Protect's alarm was going off and asked her friend to investigate. Susan's friend discovered that a stove burner was on – so low that you could barely see the flame. He turned it off, opened the windows and checked to make sure Susan's cat was safe. Within minutes, Susan received a notification that the CO had cleared.
We've gathered some interesting smoke and CO facts from Nest Protects installed in the U.S. In 2015, New York had the most CO leaks and smoke events. Smoke events occurred most often in the kitchen during dinner on weeknights. On weekends, there was an increased rate of smoke events during lunch time. We like to call this the "brunch effect."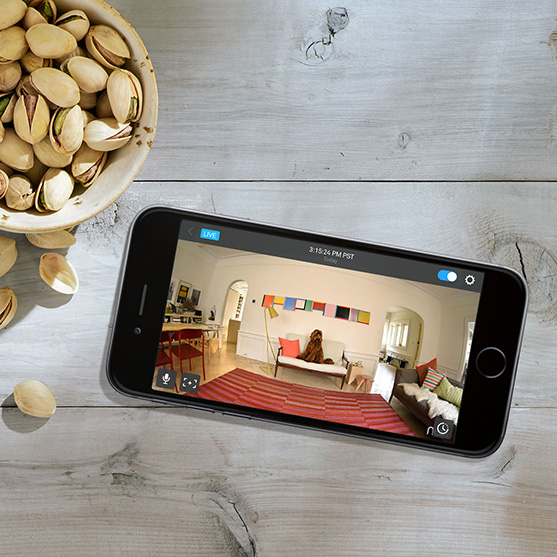 Nest Cam
Nest Cam helps to keep an eye on homes. And pets, first steps and who knows what. Over the year, our customers have caught scary, funny, sweet and surprising moments on Nest Cam. And they've shared them with us.
Works with Nest
Nest products are great on their own. And they're even better together. What's better still? Even more products that work with Nest. Like lights, locks, washing machines. When products inside homes all work together, homes can take better care of the people who live there. As of 2015, 1 in 8 Nest homes is using a Works with Nest integration.
More developers are creating products that work with Nest. Just this year, 7,703 developers joined the Works with Nest program and 58 Works with Nest integrations were added. We even launched our Works with Nest Store. And we can't wait to see what's to come.
Our energy and insurance partners
You know you're doing something great when even energy and insurance companies are in your corner. They want to help our customers save energy and stay safe, too.
Over 40 energy and enterprise partners are now working with Nest to bring instant rebates and offers for Nest products – and over 20 new partners just this year. They're also part of our Rush Hour Rewards, Seasonal Savings and Safety Rewards programs. Here are just a few: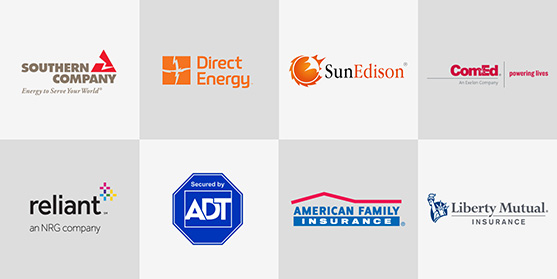 It was an exciting year for Nest. And we can't wait for what's next in 2016.