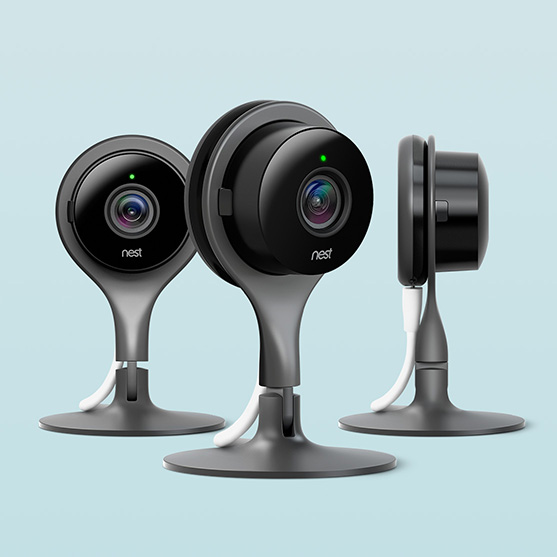 If you bought a Nest Cam for home security, there's probably more to look after than can be seen in a single 130° wide-angle view. That's why we offer three Nest Cams bundled together. With three Nest Cams, you can keep an eye on the garage, the family room and the entryway, all from one app.
And with Nest Aware, Nest Cam can record 24/7 and show you the whole story if something happens, not just an event snippet. Here are just a few examples of real crimes caught on Nest Cams and shared by customers:
Shared by Tommy McHenry in Joplin, MO
Tommy's Nest Cam caught two thieves attempting to steal a generator that was secured to his truck. He posted the video to Facebook. And within a day, the thieves had been identified. Local police used the information and footage to prosecute them.
Shared by Gordon Harris in Scottsdale, AZ
Gordon Harris received a motion alert when he was out of town, so he checked his Nest Cam and saw a man stealing a package from his front porch. He downloaded the clip and sent it to the police.
Security doesn't have to mean loud false alarms, hard-to-remember codes and bulky sensors. For a lot of homes, you just want eyes and ears, and phone or email alerts in case something happens.
Look after your entire home with a Nest Cam 3-pack and save $100. Shop now >