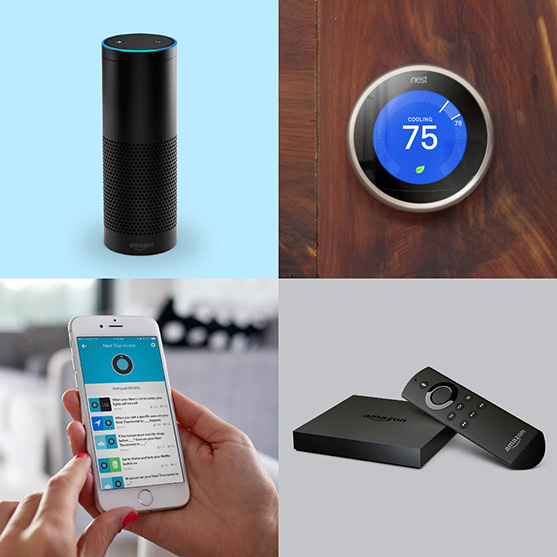 "Alexa, set my bedroom to 68 degrees," you say. And your Amazon Echo or Amazon Fire TV will connect to the Nest Learning Thermostat in your bedroom. And turn up the heat.
Nest's first official collaboration with Amazon Alexa is now available. The connection is simple – you can tell Alexa to turn the temperature up or down. But Alexa can also learn new Skills. So you'll be able to say "Alexa, tell the thermostat that I'm too hot." Or ask about the temperature and humidity. Or tell it that you're leaving.
If you have an IFTTT system in place, you have more options. Nest and Alexa already have over 50 recipes that allow you to turn on the fan or just say "good morning" to turn up the heat. Alexa will even listen if you have a Vivint home automation system.
Since 2014, Works with Nest products – from air vents to door bells – have connected to Nest through their apps or the web. But our favorite interactions may be through voice commands. It really feels like you're living in the future.
Article updated to reflect current availability of Amazon Alexa + Works with Nest.