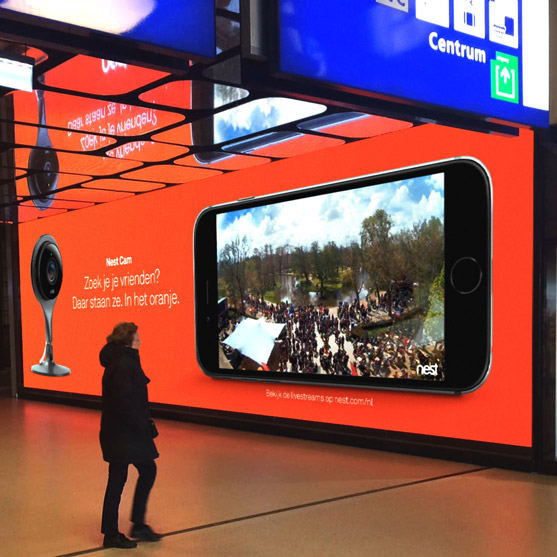 Nest Cam lets people look after things from anywhere. Their pets. Their homes. And even King's Day celebrations in the Netherlands.
If you're Dutch, King's Day is a big deal. You wear orange, hang out in the streets (or canals) and celebrate King Willem-Alexander's birthday.
On April 27, we set up four Nest Cams around Amsterdam to capture the festivities in Vondelpark, Leidseplein, De Dam and Prinsengracht. A huge digital board in Amsterdam Centraal Station greeted people as they arrived in the city and showed the Nest Cam live streams. And since the King's Day revelry was caught on Nest Cam, people could also see the live streams on their phones through nest.com/nl.
Oranje boven!