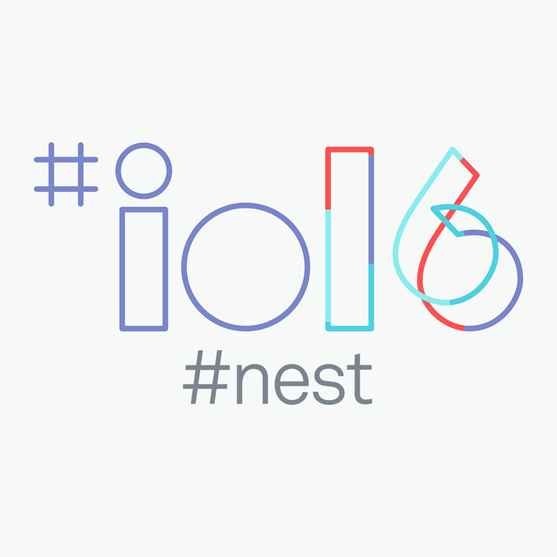 I/O is all about giving developers the tools to build amazing things. To us, that means expanding and updating Works with Nest so developers can use what Nest knows to make their products better – to turn the lights on to help scare off burglars or warn you about a water leak when you're on vacation.
So in advance of Google I/O, we launched OpenThread – an open source implementation of Thread, the low-power communication protocol that allows Nest to connect to other products without draining batteries or relying on Wi-Fi. At I/O, developers could see OpenThread and some Works with Nest products in our Sandbox or dive in and start building apps using the Works with Nest web APIs in our Code Lab. They could make an app right there and watch a live Nest Thermostat react to it.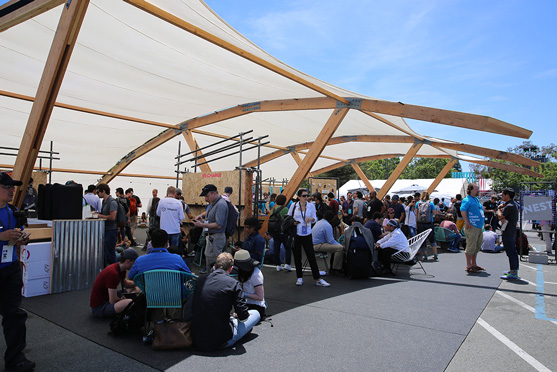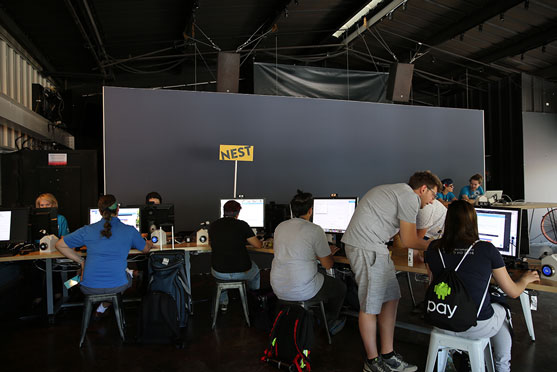 We also updated the Works with Nest Camera API. Now if someone has a Nest Cam, Works with Nest products can show them snapshots of what Nest Cam saw. Or, if their Nest Cam has Activity Zones set up – spots in the house that they want to keep an eye on – a Works with Nest product can do the right thing if there's motion there.
Since we launched Works with Nest, over 18,000 developers have used Nest's APIs and one in eight Nest homes have a Works with Nest integration. And we're constantly working with new partners to create more:
August – When August Doorbell Cam works with Nest Cam, you can see who's at the front door and anything your Nest Cam sees, all in the August app.
Belkin Wemo – When your Nest Thermostat notices the house is empty, your Wemo controlled lights can automatically turn off to help you save energy.
LIFX – If Nest Cam senses motion in an Activity Zone, your LIFX bulbs can turn on.
Misfit – Wear your Misfit to bed and it can tell your Nest Thermostat to warm up the house before you wake up.
SkyBell – When Nest Protect senses smoke or carbon monoxide, your SkyBell button can blink red, letting you know something's amiss.
So that's what Nest did at I/O. We connected with developers and built new connections. We got inspired by what people are doing, and inspired people to work with us to build the next generation of home.