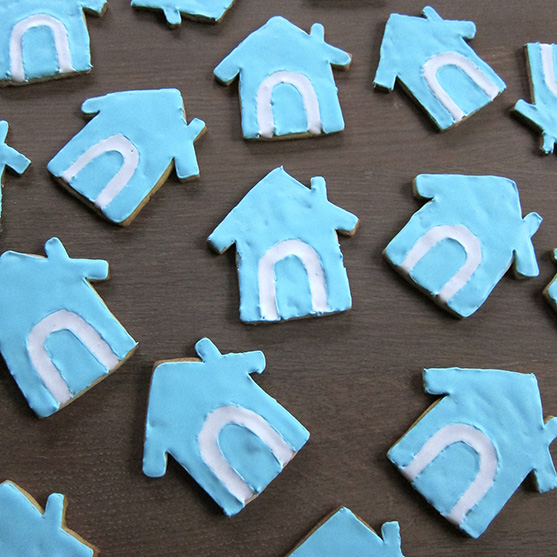 Five years ago today, I was at the office. I'd slept at the office, actually. A bunch of us had. We'd been working for a year straight building the world's first learning thermostat. And on October 25, 2011, it was going to become real.
We crammed into a conference room and waited.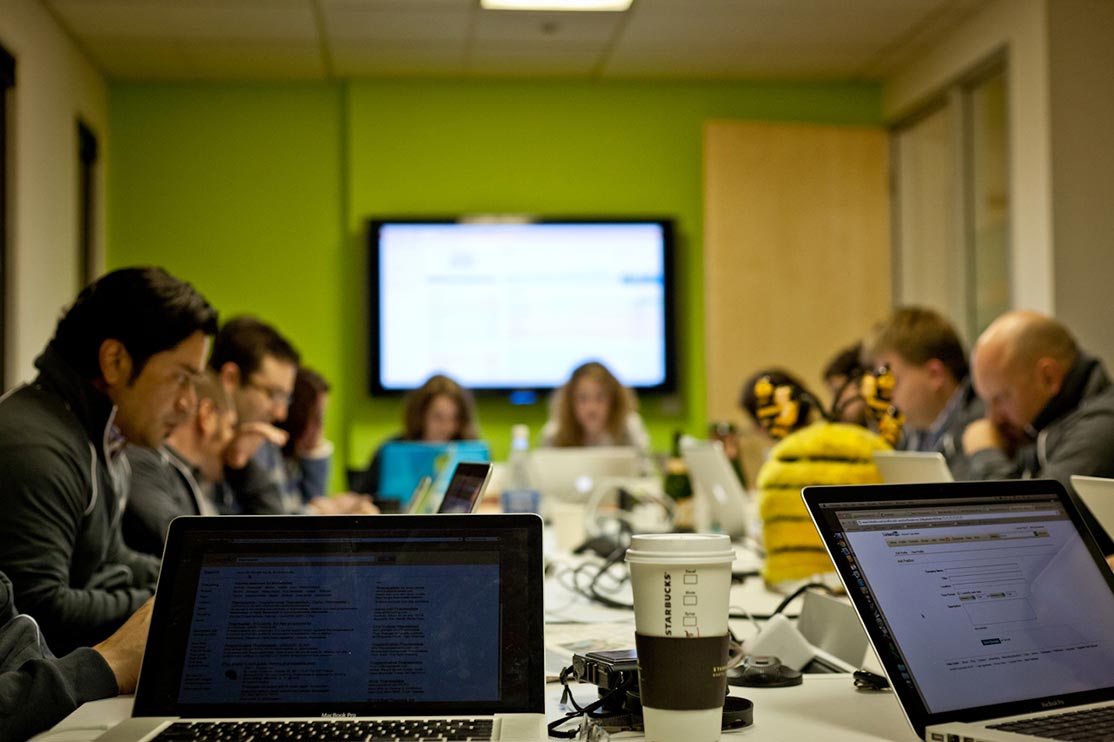 We didn't know what the reaction would be. We didn't know if Nest would be a success. We didn't know if we'd ever get to do more than make this one thermostat.
And when it actually happened – the email went out, nest.com went live, the press started publishing – it turned out that people loved this thing that we'd all made together.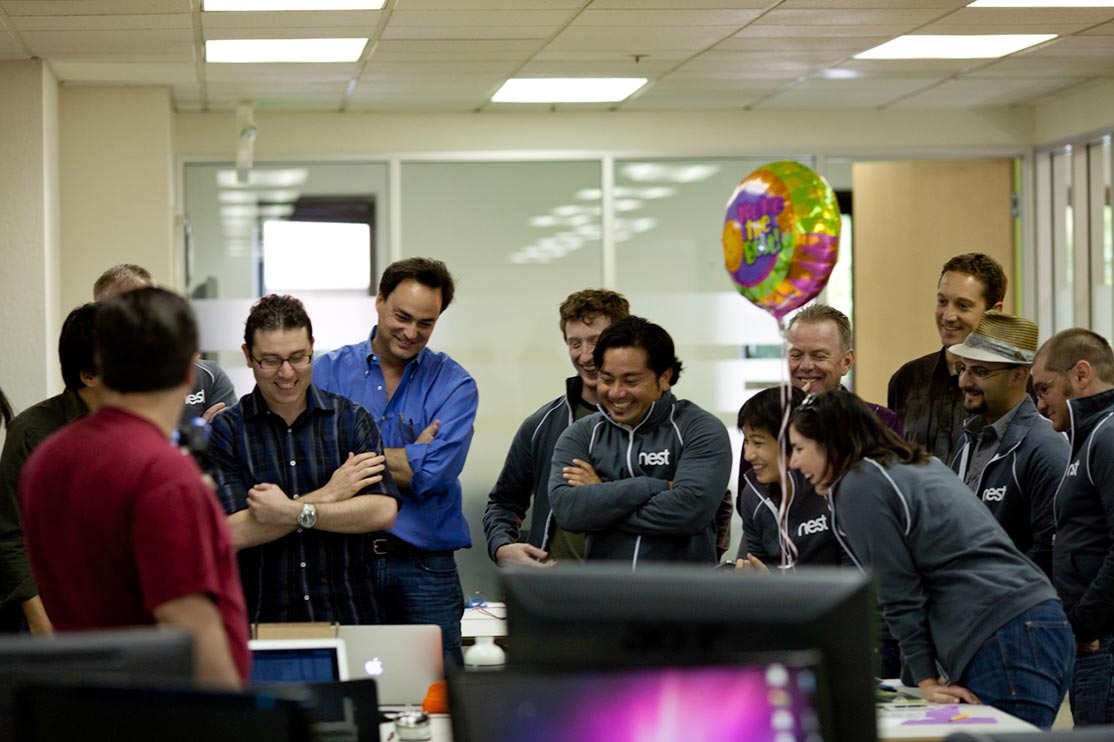 That's us watching news coverage on launch day.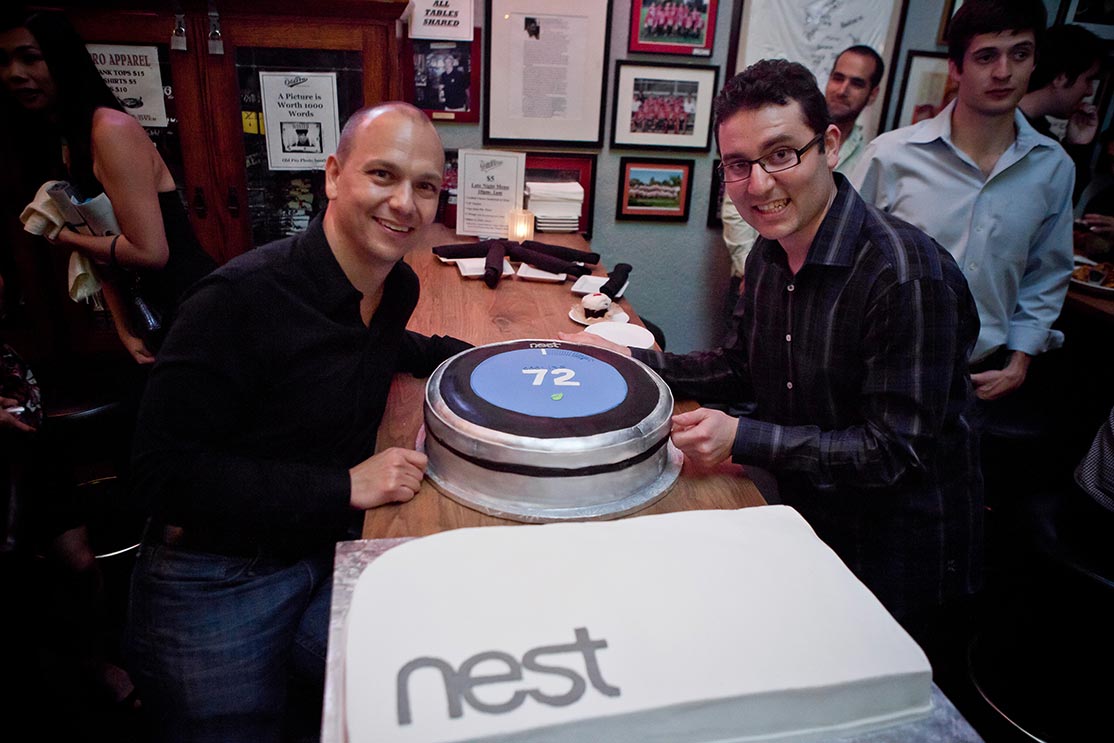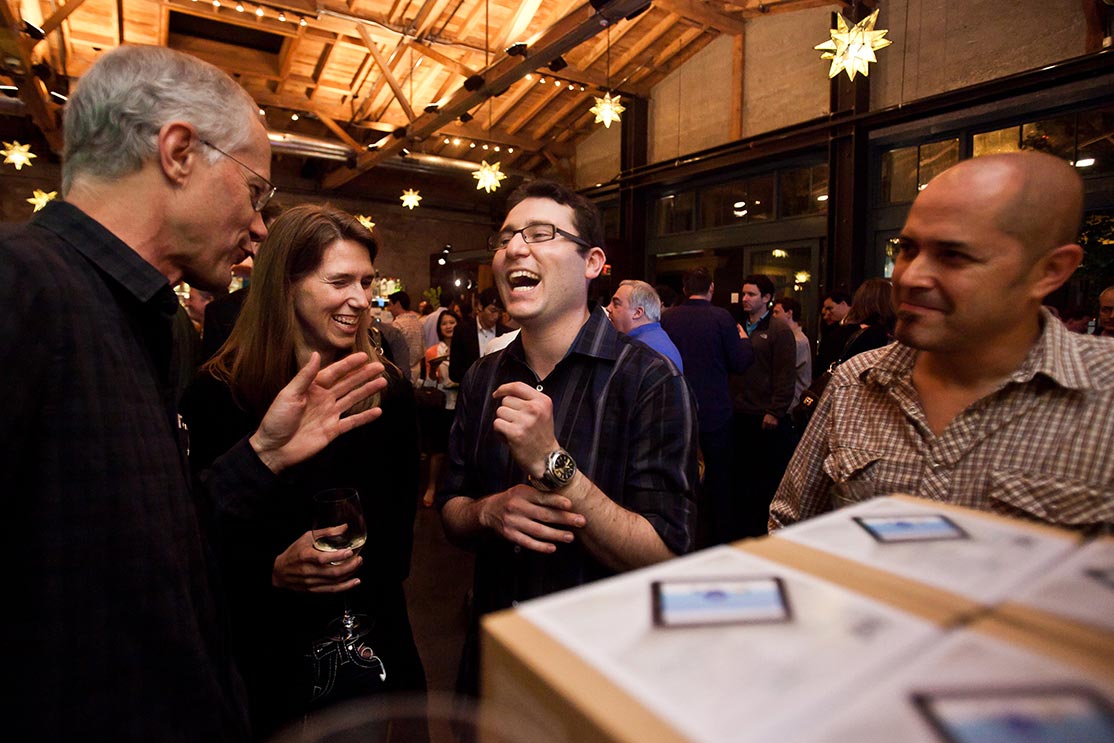 And here's the party we had later that night.
It was one of the most exciting days of my life. And since that moment, it hasn't let up. This place has contained almost all my favorite people and most of my favorite memories.
Nest is special. And today, on the fifth anniversary of our first launch, I wanted to show you what we do here. Some of the stuff you only experience if you work inside these four walls.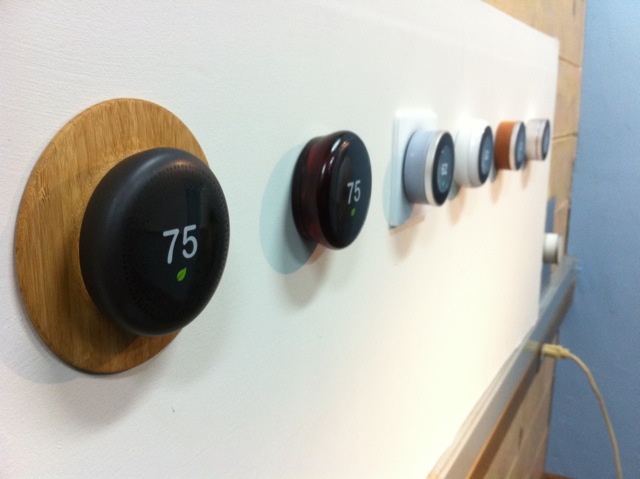 Here are some very early designs for the first generation Nest Learning Thermostat. Of course, back then we didn't know how much we'd need to cram inside each thermostat yet.
It was a long time until we got to launch day. There was a lot of this: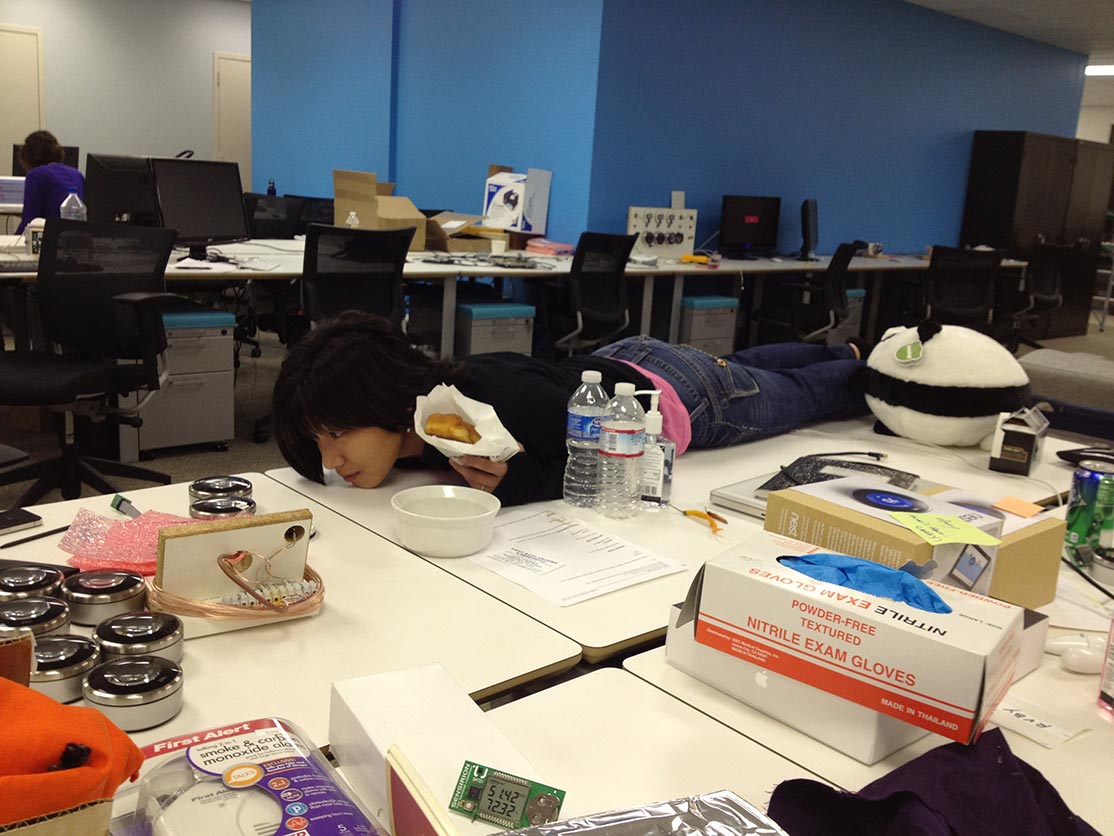 And this.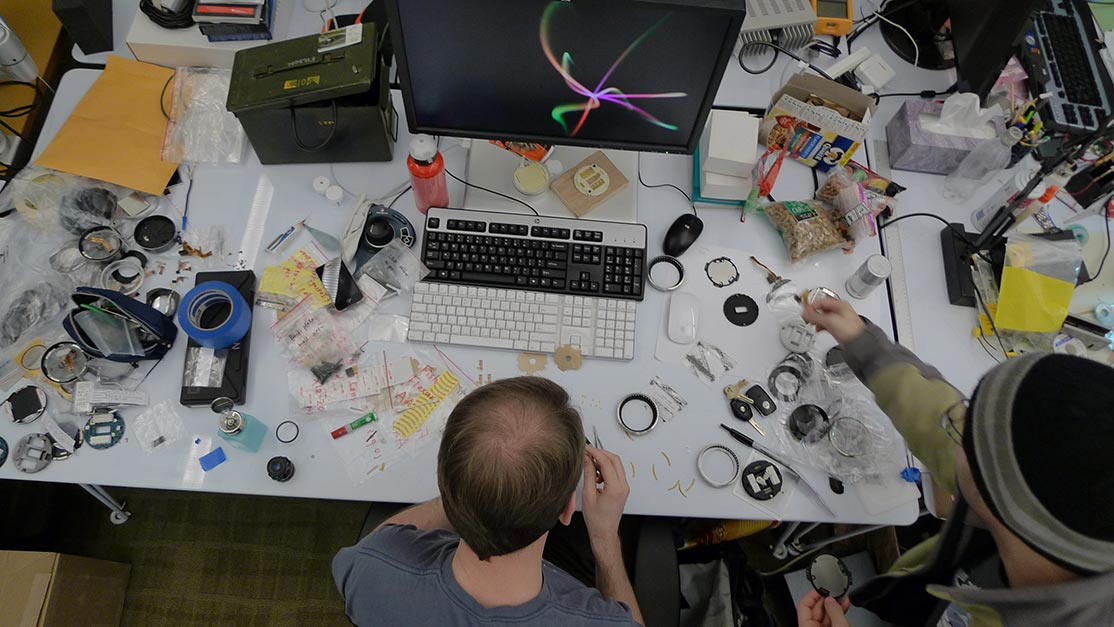 After that came two more generations of Nest Learning Thermostats for the US, then two more for Europe.
And that's not even mentioning the Nest Protect smoke and carbon monoxide alarm. Here's us deciding exactly what shade of white it should be: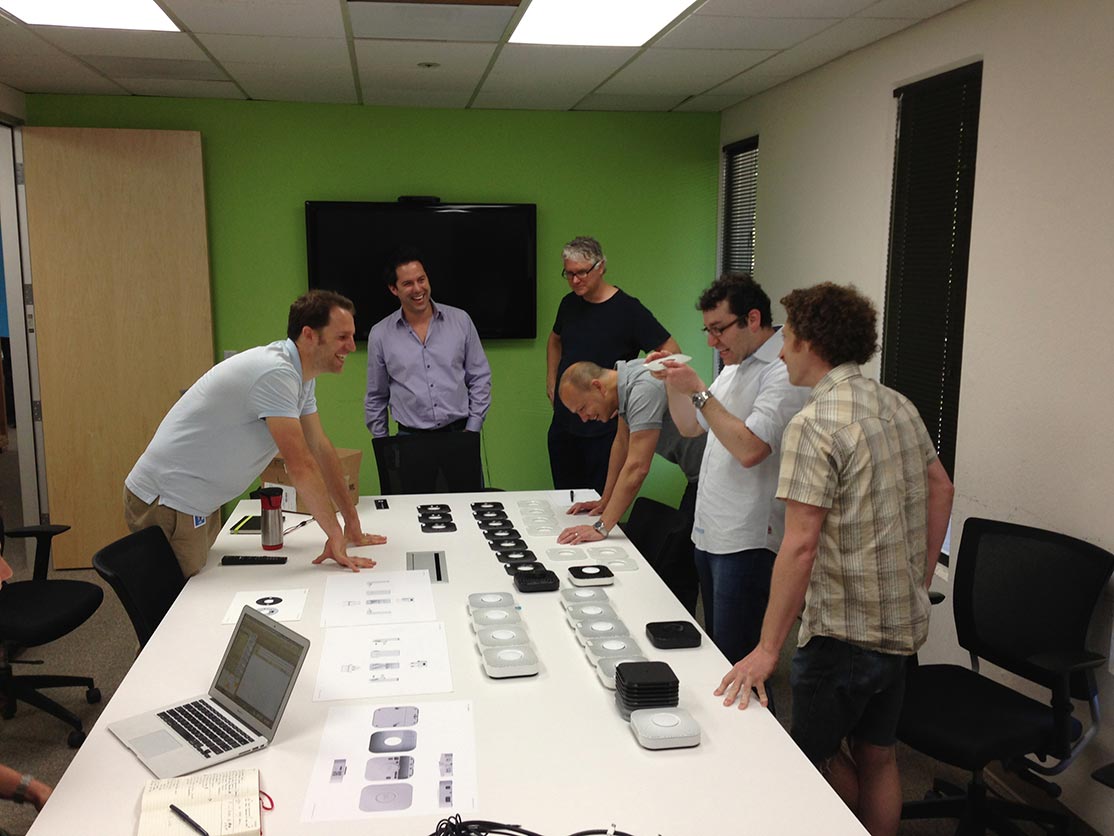 What – you can't tell the difference?
After we settled that, we had to test it. And where better to test than in a conference room?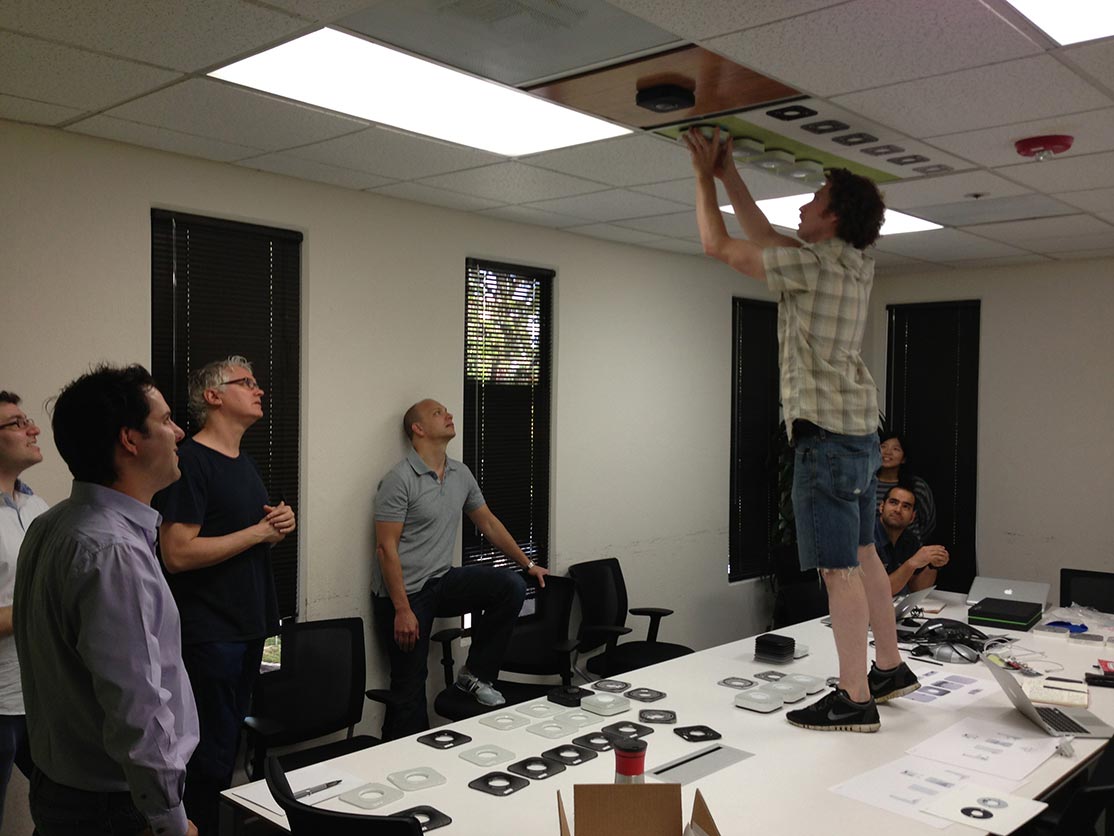 After a while, this is what the ceiling in the office looked like. Woe to the person who burned anything in the mini-kitchen.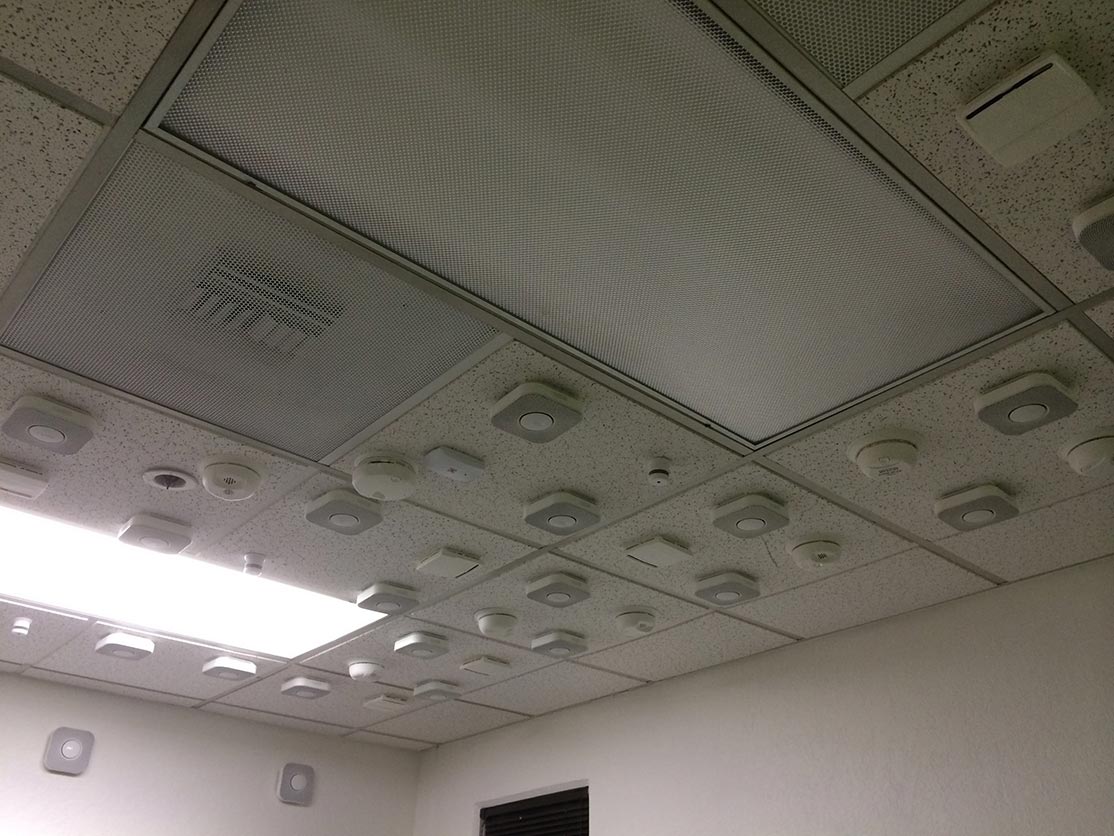 Of course this was followed by incredibly rigorous testing in a UL facility. And then it was followed by the next version of Nest Protect. And that was quickly followed by Nest Cam.
By the time we launched our first security camera, we were in a fancy new office and had hired a lot more people. But launch day still felt familiar. A whole lot of people who had worked very, very hard, sitting in a room being very, very quiet until the moment when they could be very, very loud.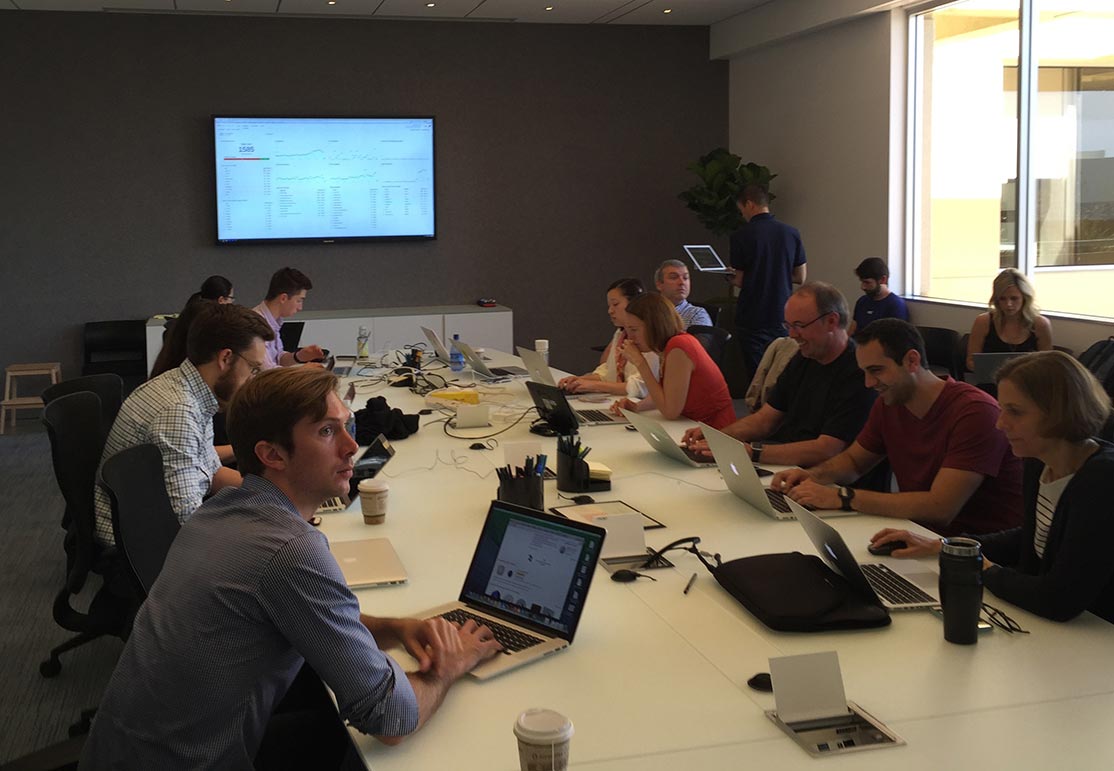 Every time we launch, everyone in the company who worked on a product lines up to sign a poster of it. We know it takes a village to make something great. This is the village that made Nest Cam: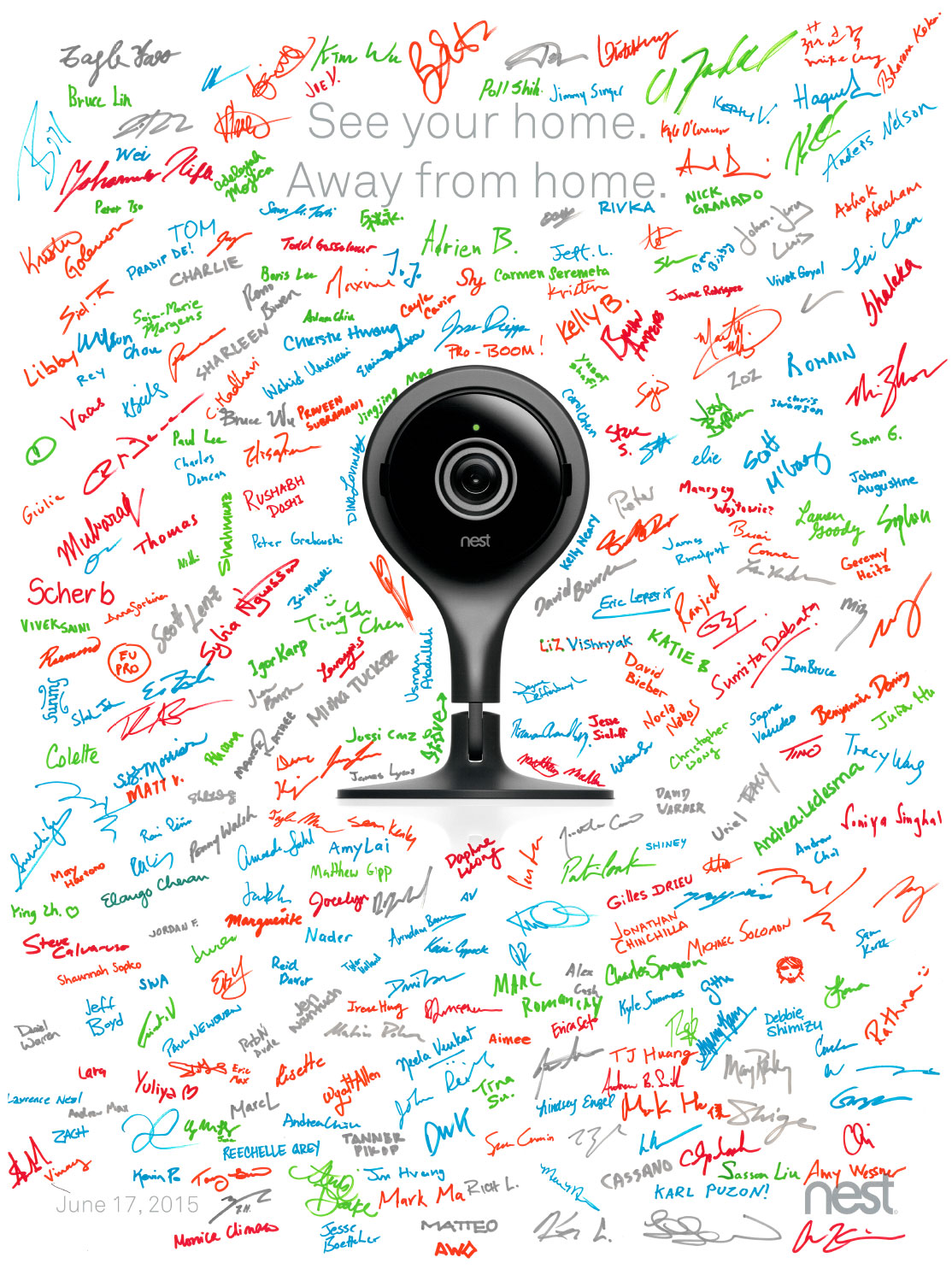 I save every one of these posters. They're a permanent memory of how hard we worked.
But this company isn't just about work. It's about people. And lemon bars.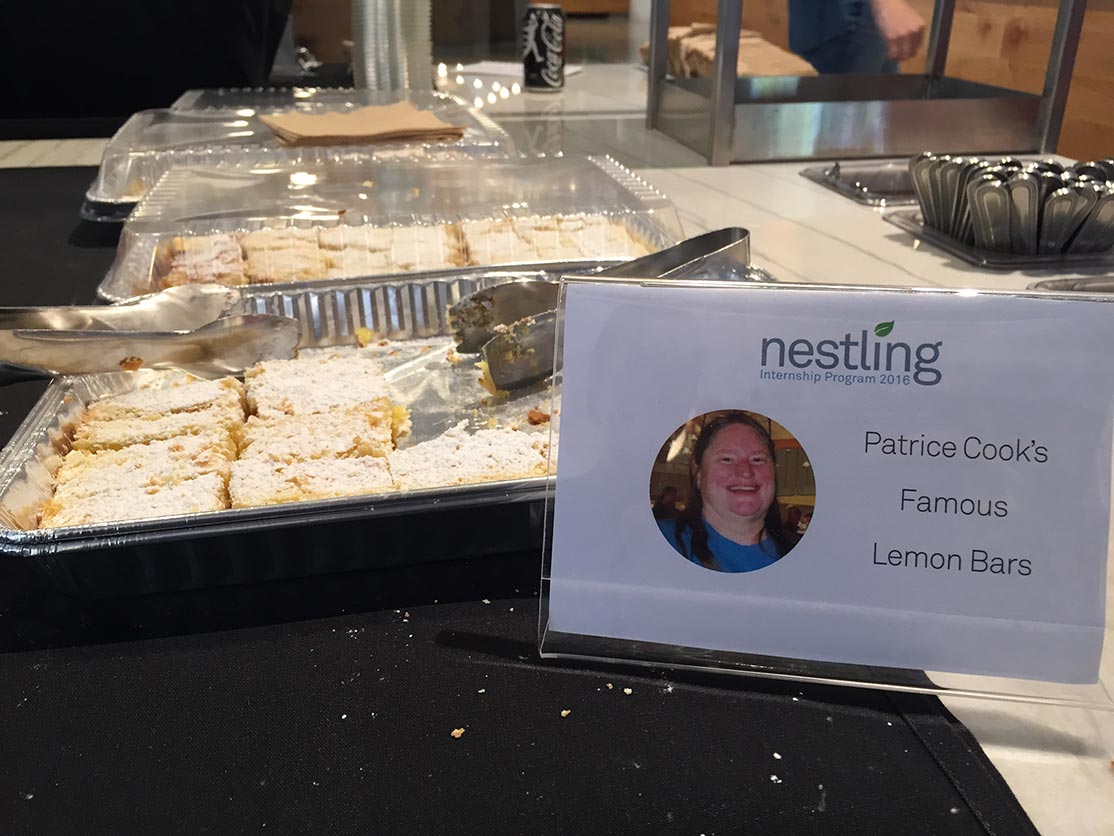 And balloons.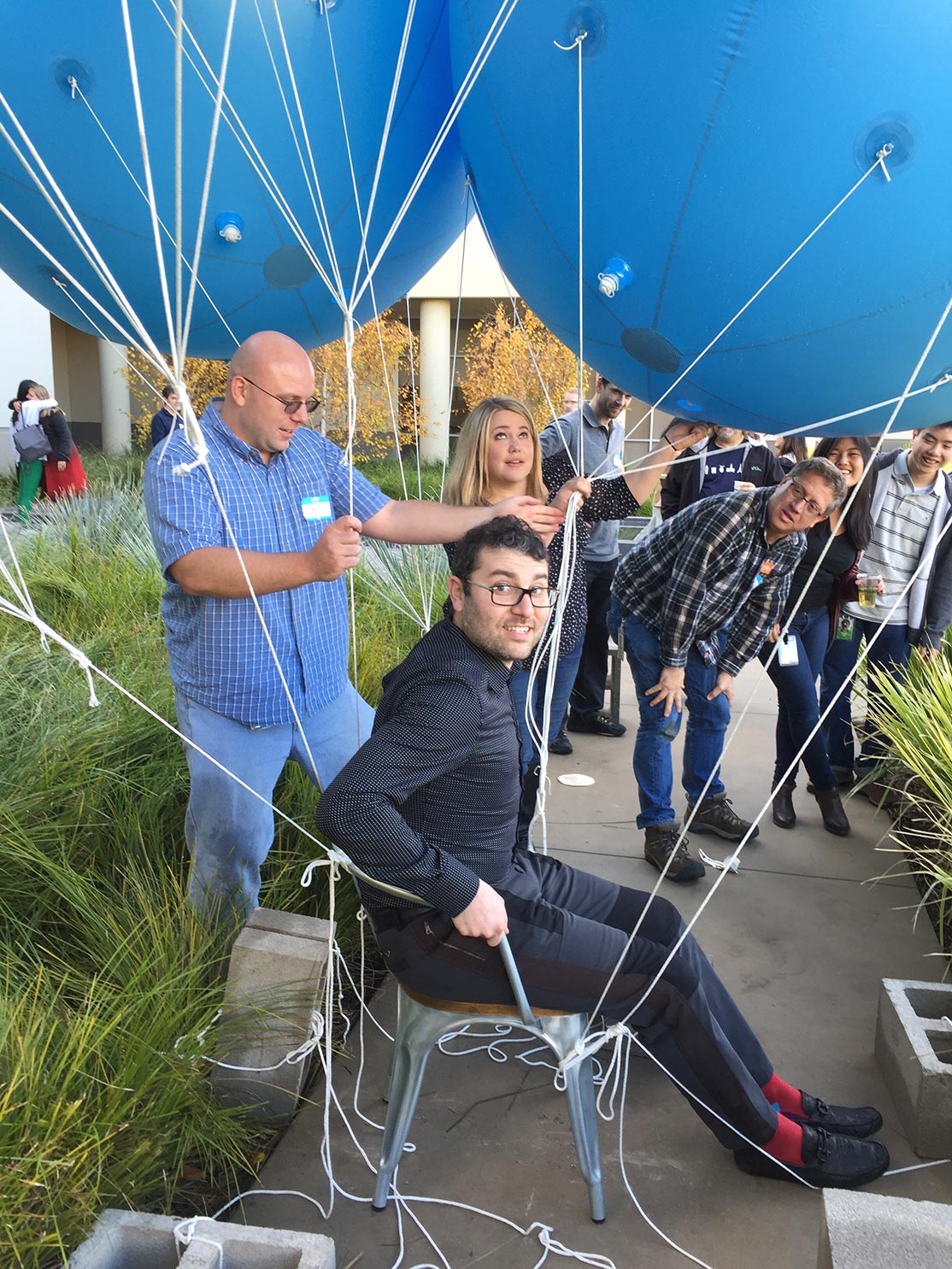 And cooking way too much meat.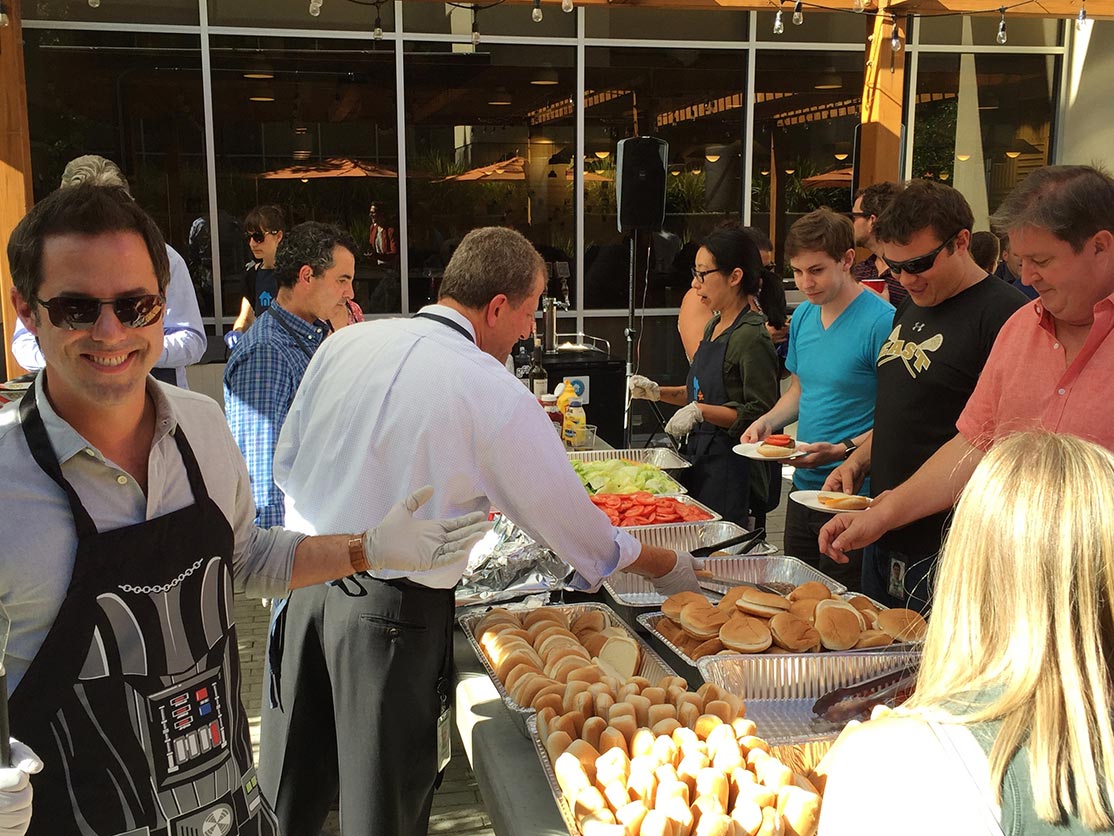 And perfecting our office cocktails.
And making the next generation of Nesters.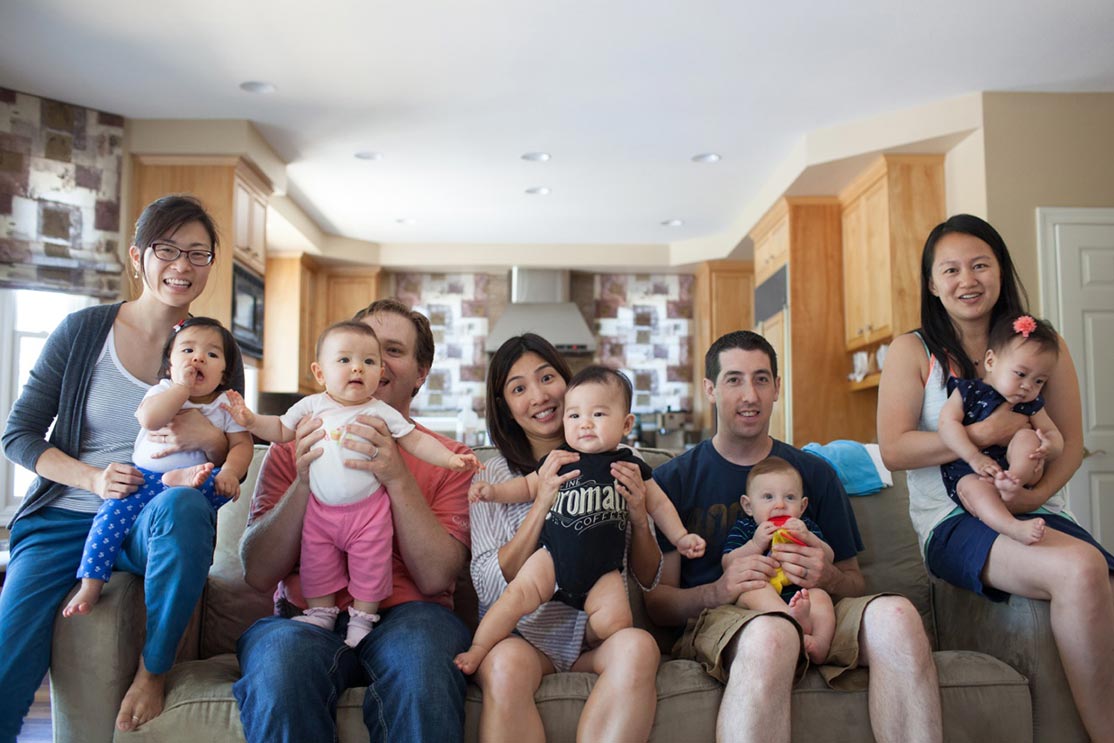 Happy birthday, Nest. Here's to the next five years.