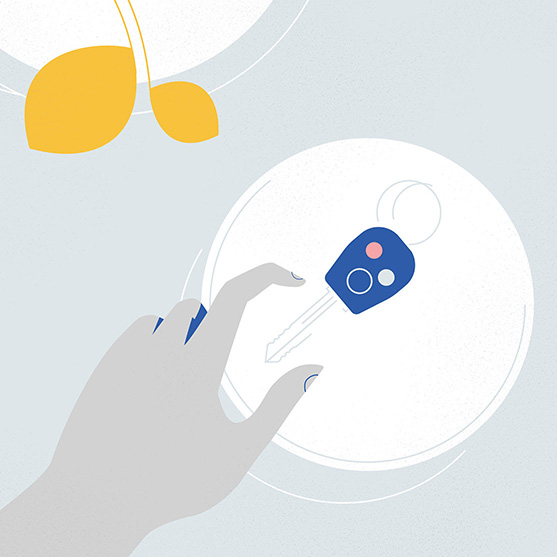 We all know data security is a moving target. Technology keeps advancing, but so do the people who want to break into your email, your credit card or any other account they can get their hands on. But your home is your safe haven, where private information should stay private. So today we're adding a new layer of security with the introduction of two-factor authentication.
You may have seen or used two-factor authentication before, probably to get into your email or bank account. It's simple but very effective – even if someone figures out your password, they still need to actually get their hands on your phone to get into your account.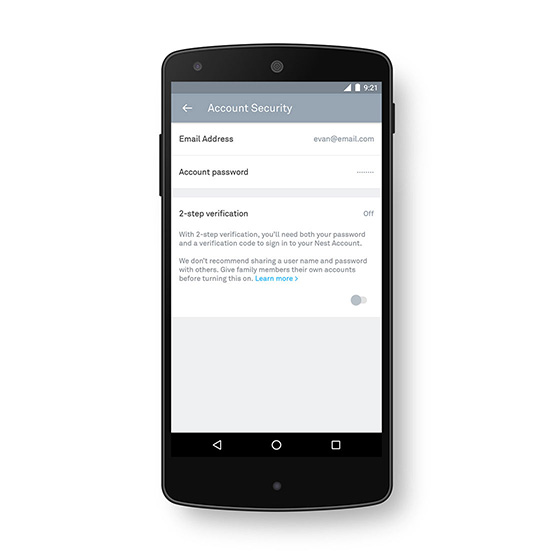 Here's how it works: the first time you sign into your Nest Account after activating two-factor authentication, you'll type in your email and password as always, but then you'll get a text with a verification code. Enter the code and you're set.
To turn on two-factor authentication, go to the Nest app, tap the gear icon on the top right, then go to the "Account" category. Tap "Manage Account" and you'll see an option there to activate "2-step verification." After you've turned it on, you'll need to sign in again. It takes a minute or two for our customers, but for hackers working from computers all over the world, things get a whole lot harder.
This isn't the first time we've updated security measures across all our products. We're constantly tweaking and adjusting how we protect your data, as new technologies become available or we learn about new threats. Because all Nest products are connected to Wi-Fi, those updates are sent directly to Nest Thermostats, Nest Protect smoke alarms and Nest Cam security cameras. Keeping your data safe is hugely important to us. And we're going to keep working to protect it.