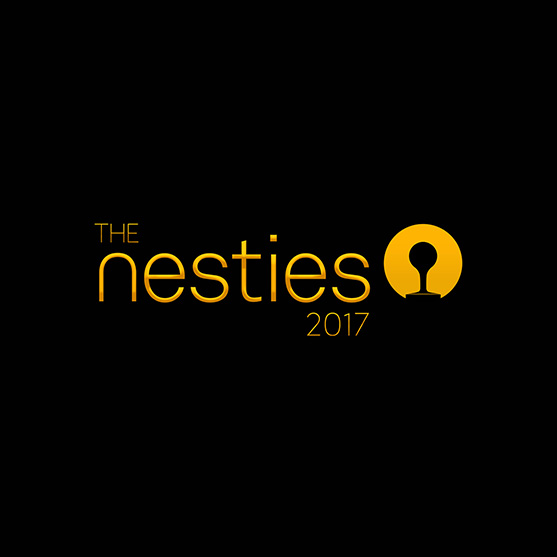 The Academy Awards was just a warm-up. Now onto the real show. Introducing the winners of our second annual Nestie Awards. Thank you to all those who submitted clips. We saw beautiful icicle timelapses, haunted blankets, and as always, a man getting hit by a ball.
After much consideration, we present the winners of the 2017 Nestie Awards.
Best Picture: Gluck Gluck Land (We double-checked the envelope, don't worry.)
"I would like to thank our two cranes, Sandra and Hill, for their great performances. I could not have done it without them!" – Tom H.
Best Stunt: Priority Mail
Best Choreography: Dirty Dog Dancing
Best Kiss: 50 Shades of Grrr
"I would like to thank the local wildlife in Philo, California, for their many performances we always have to choose from to enjoy on our Nest Cam." –⁠ Chris K.
Best Visual Effects: Dad Vader
"On behalf of my son and I, I'd like to thank my wife for buying us lightsabers, and Nest for running such a fun and awesome contest. We are truly thrilled to have won this award." – Michael & Mason M.
Best Dog in a Lead Role: Pawshank Redemption
"Thanks for the awesome Nestie Award! Gemma likes the trophy so much, she can't stop licking it! Hope to capture more funny adventures with our pups." –⁠ Lee M.
Best Breakthrough Performance: Foot Loose
"I hope everyone enjoyed our video and thank you for the Nestie Award for Best Breakthrough Performance. Our kids also hope you enjoyed this glimpse of their dad being an idiot. Something they see on a regular basis." – Ashley M.
Best Fall: Ice Rage
"I'd like to thank Nest, my tile guy for failing to warn me about the slip hazard, and Huacatay for packing my lunch well so I didn't end up wearing black beans and chicken!" – Tom B.
Best Supporting Deer: When Harry Meets Lion
Want to watch the rest of the nominees? You can find them here: https://nest.com/video/category/the-2017-nestie-awards/
You know what they say: There's always next year. But there's also always this year. Keep on submitting your #caughtonNestCam clips here.