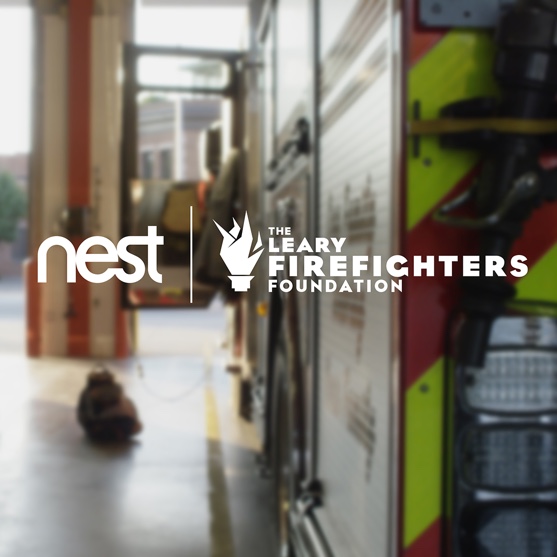 There are over 1 million firefighters in about 30,000 local fire departments across the country. They have a huge job that overshadows their numbers and resources – keeping hundreds of millions of Americans safe, 24 hours a day, 7 days a week.
So for the second year in a row, Nest is partnering with the Leary Firefighters Foundation to help two fire departments with $25,000 grants for equipment and training to do their jobs safely and effectively. Beginning in April, communities around the country had a chance to nominate their local departments. From thousands of deserving submissions, we chose the Gainesville, Florida, and Indianapolis, Indiana, fire departments for their dedication and service. Here are their stories.
In an emergency, it's critical to be prepared with the right equipment. And at home, that means smoke and carbon monoxide alarms.
The theme for Fire Prevention Week this year is "Every Second Counts." We couldn't agree more. Building materials and furniture have changed over the years, making fires burn faster and smoke even more toxic.
Nest Protect is designed to keep up.