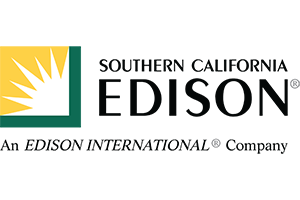 Get up to $200 to try something new.
Be part of a new Time-of-Use (TOU) rate plan study with Southern California Edison (SCE) and you'll get up to $200 in bill credits over the course of a year.
With TOU rate plans, energy is more expensive when there's high demand – like in the afternoons and evenings – and cheaper at other times. This study will help SCE design future TOU rate plans that will help customers like you potentially lower their energy bills.
And the best part? Even if your bills go up on your new rate plan, SCE will figure out how much you would have paid on your current plan and credit you the difference. You just need to stay in the study for a year.
The enrollment period for this offer is now closed. You can still sign up for Rush Hour Rewards and earn up to $60 a year.
The enrollment period has ended. Enter your email to stay up to date with energy programs from Nest.
Meet the 3rd generation Nest Learning Thermostat
Auto-Schedule
No more confusing programming. Nest learns the temperatures you like and builds a personalized schedule for your home.
Home/Away Assist
Don't waste energy heating or cooling an empty home. Nest automatically saves energy when you're away.
Energy History
The more you know, the more you can save. See how much energy you've used in the last 10 days.
Remote control
Change the temperature from anywhere with your phone, tablet or laptop.
Sign up and here's what you can expect:
In May, SCE will send you all the details about your new rate plan and how best to save energy and money.
In June 2016, you'll be placed on a rate plan that may be similar to your current rate plan, or may be based on TOU.
After receiving your first bill on your new rate plan, you'll get a $100 bill credit as an enrollment reward.
You'll get two surveys, one in fall 2016 and one in summer 2017. After completing each survey, you'll receive a $50 bill credit, resulting in a total credit of up to $200.
SCE will switch you back to your current rate plan in December 2017 when the rate plan study closes. But if at any time you decide that the TOU rate plan is not right for you, you can switch back to your old rate plan and keep any portion of the bill credits received, with no future obligation.
By agreeing to participate in this Time-of-Use rate study, I am certifying to SCE all of the following:
1. I agree that there is no one living in the home who has a medical issue that would put their health or safety at risk by shifting or reducing electricity use.
2. I am not an employee or retiree of SCE.
3. I confirm that the household is not enrolled in the Medical Baseline program, nor does the account require a third-party notification.
4. I agree to have my rate changed in June 2016 to a pilot rate.
5. I understand that I may not be selected to participate in this study due to eligibility requirements and/or limited enrollment.